Nintendo forecasts down year amid COVID-19 uncertainty
Switch maker expects to sell 17% fewer games, 9.6% less hardware for the fiscal year that started last month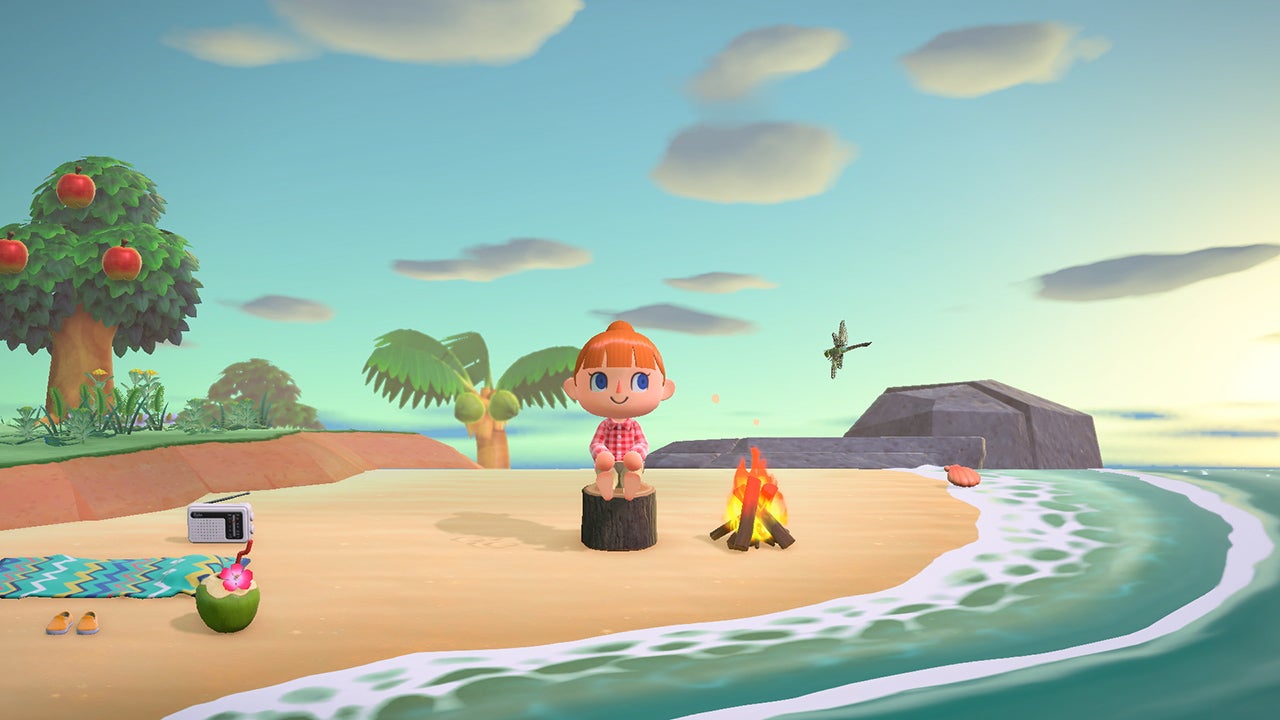 While some gaming companies are pretty confident about their ability to weather the COVID-19 pandemic, Nintendo is telling its investors to take a more cautious approach with the company.
After posting revenue and profit growth in its year-end earnings report yesterday, the company offered a relatively conservative forecast for the current fiscal year.
For the fiscal year ending March 31, 2021, Nintendo is forecasting revenues down 8.3% to ¥1.2 trillion ($11.26 billion), with net profits down 22.7% to ¥200 billion ($1.88 billion).
It is also expecting Switch hardware sales to be down 9.6% to 19 million units, with software sales down 17% to 140 million units.
The release slate is one possible reason for the lower forecasts. Nintendo's last fiscal year featured Animal Crossing: New Horizons, Pokémon Sword and Shield, Luigi's Mansion 3, The Legend of Zelda: Link's Awakening, Super Mario Maker 2, Fire Emblem: Three Houses, Ring Fit Adventure, and more.
While there are doubtless a number of unannounced titles set for the current fiscal year, Nintendo's announced worldwide release slate for the year consists of Xenoblade Chronicles Definitive Edition and Clubhouse Games: 51 Worldwide Classics, with ongoing updates for Animal Crossing and DLC for Pokémon Sword and Shield, and Super Smash Bros. Ultimate.
While other companies like Activision Blizzard and Zynga have been acknowledging some uncertainty due to the pandemic but raising their forecasts, Nintendo management instead described all the ways the pandemic could undermine its business.
One difference between those companies and Nintendo is that it makes hardware. Nintendo said delays in production and shipping are "gradually recovering," but added a prolonged or worsened pandemic could still disrupt the supply chain enough to hurt production. The company also expressed uncertainty about whether its games and those of third-party publishers would be delayed as teams adjusted to working from home.
And even if there are new games and hardware to sell, Nintendo's unsure about whether consumers will be able to buy them.
"There are restrictions on sales channels in each country due to measures to prevent the spread of the virus including restrictions on movement outside the home and closure of retail stores, and this effect may be prolonged," the company said. "Also, if physical distribution is suspended, we will not be able to sell hardware or packaged software through e-commerce. In addition, there is a possibility that provision of those services offered via our network may be suspended in the event that we are no longer able to maintain the stability of our network systems."
Going even further, Nintendo noted that foreign exchange rates could fluctuate significantly given how each individual country in which it does business is handling the pandemic, which would in turn impact its results. And those are just the known unknowns; Nintendo notes there are additional risks which would be "difficult to foresee."
"The situation regarding COVID-19 is changing day-by-day around the world, so we will carefully monitor trends while continuing to gather information and taking the measures necessary to minimize the impact of these concerns," the company said.