Activision Blizzard bookings up 21% amid pandemic
Update: New Call of Duty on track for fall, two other Activision IP titles in the works for current fiscal year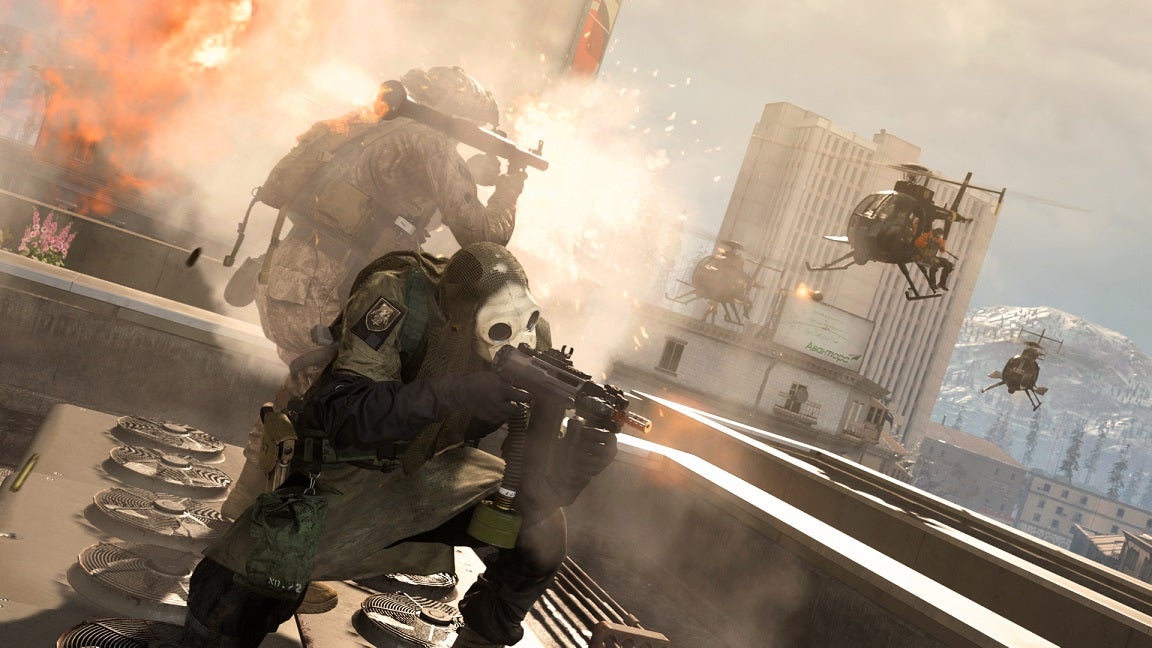 Original story: Activision Blizzard today reported its first financial earnings since COVID-19 was declared a pandemic, and the initial impact on the publisher's business has been a positive.
While Activision Blizzard reported net revenues down about 2% to $1.79 billion for the quarter ended March 31, net bookings -- the total amount consumers spent on the company's products without deferring revenue as required by GAAP -- were up almost 21% year-over-year to $1.52 billion.
"Activision Blizzard exceeded its first-quarter outlook, driven primarily by our investment in creative and commercial initiatives for Call of Duty delivering better-than-expected results throughout the quarter," the publisher said. "We also saw continued momentum for World of Warcraft and better-than-expected results for other key franchises, as populations sheltering at home turned to our content for entertainment and social connection. These trends have continued so far in the second quarter, with business momentum accelerating further in April."
The bottom line for the company also improved, as Activision Blizzard reported first quarter earnings per share of $0.65, up 12% year-over-year.
"I have been awestruck by the strength of our employees and their families during this difficult time," Activision Blizzard CEO Bobby Kotick said. "Whether managing healthcare or childcare, performing public service or community service, our teams around the world have shown ingenuity and resilience. In the face of so many difficulties, our employees have made certain that the joy, the engagement, and the benefits of gaming remain an effective way to help keep our 400 million players around the world connected and safe."
The company noted that all of its employees have been working from home since mid-March, and it has been paying all the costs of testing and treatment for them and their families.
Looking forward, Activision Blizzard raised its outlook for the full year, moving its revenue expectations up from $6.45 billion to $6.8 billion, while earnings per share jumped from $1.85 to $2.22.
The publisher said those forecasts still took into account the potential negative impact of COVID-19 effects including rising unemployment, global economic weakness, difficulties for retail, and more. And should those negative impacts not materialize, there is room for the company to outperform those marks.
Another potential impact from the pandemic -- game delays -- does not seem to be a major concern at the moment.
"Regarding product development, the majority of our employees are currently working from home, which while adding complexity to some areas of the game development process, has not currently changed our plans for our key content releases this year," the company said.
Elsewhere in the filing, Activision Blizzard reported surging engagement metrics, with monthly active users up 18% year-over-year to 407 million.
Almost all of that came from the Activision side of the business, which saw 102 million monthly active users over the quarter. That number was largely driven by the March release of the free-to-play battle royale game Call of Duty: Warzone, which has seen 60 million players to date, but last year's Call of Duty: Modern Warfare has also seen more players than any previous title in the series in a comparable stretch of time.
The Blizzard side of the business reported the same 32 million monthly active users as during last year's first quarter, while King inched up from 272 million monthly active users to 273 million.
Blizzard's total was flat despite each of its key franchises seeing a spike in monthly active users in March because of the pandemic.
March was also strong for King, with double-digit growth in monthly active users for the Candy Crush franchise as shelter-at-home orders came into effect in many markets.
Update: During today's earnings call with investors, Activision Blizzard's new Chief Operating Officer and president Daniel Alegre outlined the company's release slate for the coming year, noting that its annual Call of Duty title was still on track for the fall.
In addition, Activision-Blizzard is planning two titles "based on library IP from Activision," the release of the World of Warcraft Shadowlands expansion, regional testing for new mobile titles -- including Diablo: Immortal -- alongside its ongoing live operations.
Additional reporting by Rebekah Valentine