Ninja and wife donate $150,000 to Feeding America amid coronavirus pandemic
Streamers encourage other influencers ask their followers to stay at home and observe social distancing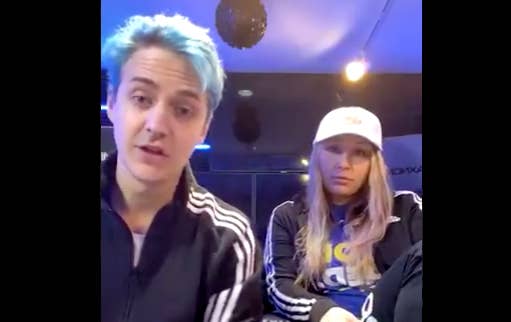 Tyler 'Ninja' Blevins and his wife Jessica have donated $150,000 towards efforts supporting vulnerable people affected by the spread of coronavirus.
In a video shared via Twitter, the couple said they had donated to hunger-relief charity Feeding America, which has been ramping up efforts to feed those people struggling amid the efforts to contain and delay the virus.
"I've been fortunate enough... to be in the financial position that we are right now, so what we wanted to do was give as much as we can to a lot of the people being affected," said T. Blevins.
"We're encouraging anyone else who can afford to spare some extra money to donate as well to any foundation or organisation that will be [helping] families and people around the world that will be affected for... potentially the next year."
J. Blevins shared the reasons she and her husband had chosen this charity, including the fact that Feeding America is delivering food to children who were relying on school dinners to sustain them.
She confirmed the donation in a separate tweet.
"This is not just our money, this is us being able to donate on behalf of Team Ninja," she said. "We know that it's probably a very, very small imprint in what can help right now," she said.
T. Blevins added: "Which is why we obviously need anyone who can afford to donate to other foundations to do their part."
The pair also stressed the importance of social distancing, and for other influencers to encourage this in their audiences, urging them to put their influence over so many people to good use.