Niantic makes most Pokémon Go pandemic changes permanent
But the developer will also revert some of the game's temporary bonuses this October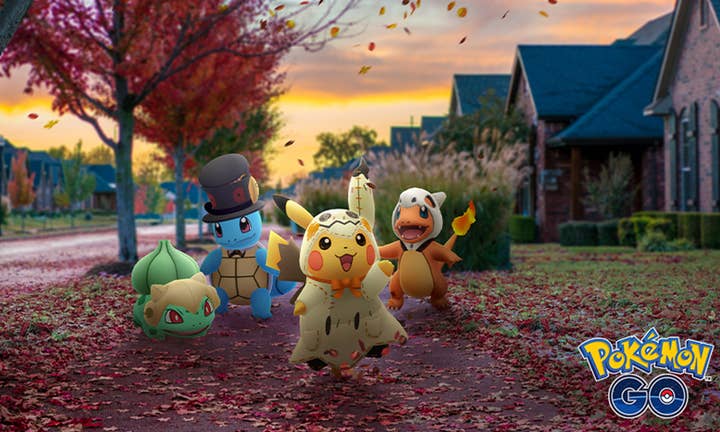 Niantic has announced that some of the tweaks it's made to Pokémon Go's mechanics throughout the COVID-19 pandemic will stay in the game.
In a blog post, the developer said that the ability to take part in raids remotely, the new rules of the Go Battle League (for instance decreased walking requirements) and the ability to spin Pokéstops and Gyms discs from further away will all remain "for the foreseeable future."
Several bonuses that were supposed to be temporary measures will stay for good as they "improve Pokémon Go's overall gameplay experience," Niantic said. The number of gifts you can carry will now always be 20, your first catch of the day will always grant you three times the Stardust and XP compared to the following catches, and incense duration will remain at 60 minutes.
However, some changes will go back to the way they were pre-pandemic on October 1st, at 1pm PDT / 9pm BST. For instance, the distance needed to hatch eggs will return to normal, increased effectiveness of incense will only work while walking, your Buddy Pokémon will only bring you a gift once a day if you have nearly run out, and gifts won't be guaranteed anymore when you spin a Pokéstop.
"When possible, people are generally encouraged to spend time outside, go on walks, and exercise for their mental and physical health -- all while social distancing and abiding by other health and safety recommendations," Niantic commented.
The developer said it was also working on rescheduling previously planned events to 2021.
When the COVID-19 pandemic hit earlier this year, Niantic was quick to react and modify Pokémon Go so people would still be able to play as much as possible without having to go outside. The changes were extremely well received, with the game's revenue spiking at the end of March and even seeing its best week for 2020.