Nexon takes majority share in Patrick Söderlund's Embark Studios
Swedish studio is working on free-to-play co-op action game and a platform to make games development accessible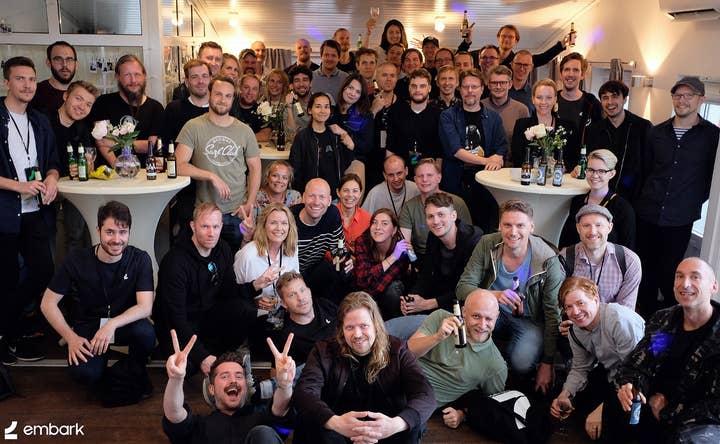 Nexon has announced it will increase its share in Embark Studios, making it the majority owner.
Embark was founded last year by former EA DICE exec Patrick Söderlund, and Nexon already took a 33.3% share in the studio back in November 2018.
It will now acquire an additional 32.8% of Embark's outstanding shares, giving it a majority stake of 66.1%.
Following this investment, the studio will become a consolidated subsidiary of the Nexon Group, and Söderlund will retain his position on the Board of Directors. Nexon has already been confirmed as the publisher of Embark's first game.
"Embark has been making incredible progress on its projects in a short period of time, and since joining the board, Patrick Söderlund has been essential in helping drive our vision forward, so it only made sense to bring the companies even closer together," said Nexon President and CEO Owen Mahoney.
"Bringing Embark into the Nexon family will be integral to our Western growth strategy, accelerate our ability to share expertise across studios and maximise our expertise of live game operations to create deeply engaging online worlds."
Söderlund shared more details on the deal and the studio's current projects in a Medium post, where he emphasised the great relationship that has developed between Nexon and Embark since November.
"Nexon has been with us from the beginning, as our first and only investor and the publisher of our first game," he wrote. "Frankly, we wouldn't be where we are without them. The team at Nexon has seen what we've managed to achieve over these past seven months, and believe in our studio and what we're attempting to do.
"We both know that game development needs an overhaul, and we're both convinced that new technology, methodologies, and perspectives will completely reshape what games can become."
Söderlund said the increased investment and support "means we can move a bit faster and focus even harder on our long-term mission."
Offering an update on the studio, the founder said Embark is now approaching 80 employees -- up from 50 in February -- around half of which is working on the developer's debut title: a free-to-play co-operative action game.
Another quarter of the team is working on a new development platform that aims to let anyone create games and interactive experiences, regardless of whether they have prior experience with game development tools and technology.
"We think it's too hard for people that aren't professional game developers to make games," wrote Söderlund.
He later offered animation and movement as an example of a "walled-off [area] in game development that until now has required the expertise and resources of a game studio to pull off."
Embark's AI team has created a physically-based system that "uses reinforcement learning to create animations", with Söderlund sharing a video of a spider-robot created with no manual animation.