New studio Lunar Great Wall will also teach games development
Italian start-up's Claudio Giacopazzi tells us how the team will balance creation and education
A new developer has emerged from stealth today, declaring the unusual goal of not only producing its own titles but educating aspiring games makers on how to create their own.
Lunar Great Wall Studios was originally formed in Italy in May 2016, but now goes public with plans for two video games and a series of games-related educational courses, primarily aimed at graduates and other would-be games developers outside the studio.
The courses will be supported by guest appearances from established studios, with long-running UK racing specialist Codemasters among those confirmed to be participating.
The company was founded by former Milestone executive producer Marco Ponte thanks to a partnership with Jinglebell Communication. During its first 18 months in stealth, the studio has secured over €1m in funding. This will not only be spent on financing the courses but also the development of new IP.
"Lunar Great Wall Studios is to be more than a developer," said Ponte in a statement. "[We want to be] a catalyst for growth in our industry. Our investment in talent isn't limited by our studio, but driven by it, with courses designed to be accessible.
"Featuring guests from other developers, we're excited to allow a point of entry for anyone that wants to break into the games industry."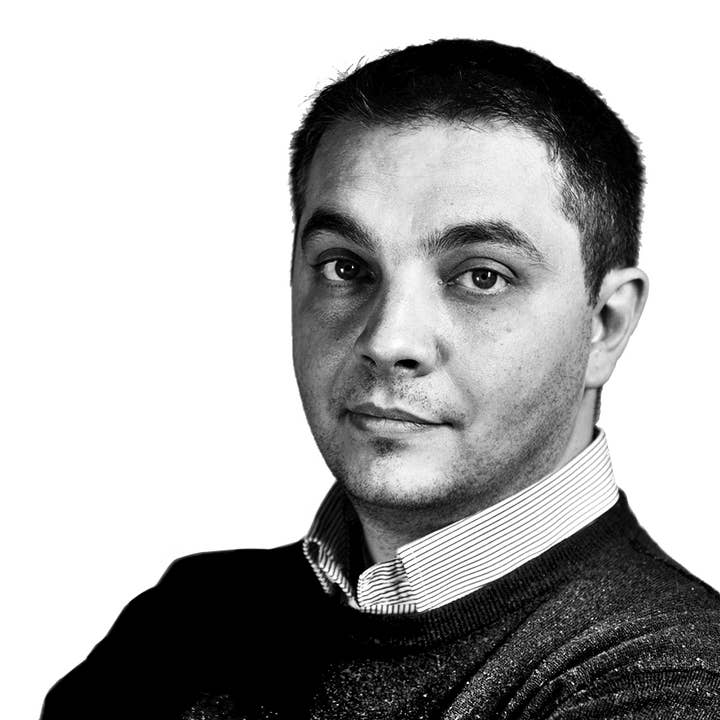 GamesIndustry.biz spoke to business development director Claudio Giacopazzi to find out more about how Lunar Great Wall will balance games production with education.
"Our commitment to the future of the video games industry is unwavering, and even before the creation of the studio, we decided this was something we cared about - enough to do something about it," he says.
"In parallel with our development team, and including them, we run the access courses as an introduction to the industry through many disciplines, but the two strands of the studio are separate."
He continues: "Our aim is to foster new talent, create a platform for skills-based learning, and to bridge the gap between learning and a career in video games."
The courses are taught at the studio itself, and cover a wide range of disciplines. As well as fundamentals like coding and art, Lunar Great Wall will share best practices on more business-oriented aspects like project management and marketing.
Lunar Great Wall Studios will also be developing games for mobile, PC/Mac and consoles, including Nintendo Switch. One will be the studio's own IP, which will be showcased to the media behind closed doors at GDC next month. The other product is a "vastly different undertaking" and will be unveiled later in the year.
Staffed by a team with decades of experience in games development, the Italian start-up aims to raise the bar for games produced by new studios, Giacopazzi tells us.
"When we set up Lunar Great Wall, the idea was to create something different; a start-up with talent and experience, able to be dynamic, but also achieve the standards you would come to expect from an experienced studio," he says.
"We're very close to revealing our plans for the future, but from inception, we've been building our technology pipelines, the talent pool, and begun crafting two products."
While Lunar Great Wall is unable to go into details yet, it teases that its games will be "new and emotive experiences", typified by its debut project.
"We believe there are many gamers, particularly those in their twenties and above, which are looking for games that feature a depth of cultural and artistic content, and games that can help people learn and grow through an immersive game experiences," says Giacopazzi.
"Many [art forms] have never - or rarely - been featured by video games, so we endeavour to create innovative experiences that really strike a chord with adults through hand-crafted cultural, creative and artistic design."
He concludes: "We intend to be a leading light in challenging players to think differently, not just through narrative, but design, art and engineering."