New publisher Ziggurat Interactive to revive dormant IP for PC and console
Company has access to over 140 titles from as far back the '80s, first three games revealed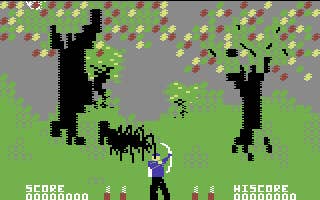 A new US publisher has formed to focus on bringing back retro games IP for modern platforms.
Ziggurat Interactive is based in Denver, Colorado and will specialise in PC and console titles. Many of these will be based on existing IP, with the publisher planning remakes, remasters and brand new sequels for titles that have not been seen in years -- in some cases, decades.
The company has acquired several other publishers' back catalogues to gather a portfolio of over 140 titles, dating back as far as the 1980s.
Ziggurat has announced its first three titles will be remakes of nFusion's 2001 WWII squad-based shooter Deadly Dozen, Cosmi's 1985 action game Super Huey, and Paul Norman's 1983 fantasy adventure Forbidden Forest.
All three titles were due to be shown behind closed doors at GDC, but these presentations have been cancelled since the conference itself was postponed. Each will be adapted to run on the latest hardware, which suggests PC and the current Xbox and PlayStation consoles.
There is currently no release date for any of these titles, but the announcement suggests they will launch before the end of the year.