New AAA studio Lighthouse Games formed by Playground co-founder Gavin Raeburn
Raeburn talks GamesIndustry.biz through the familiar challenge of building a new studio in uncertain times, and regaining his full independence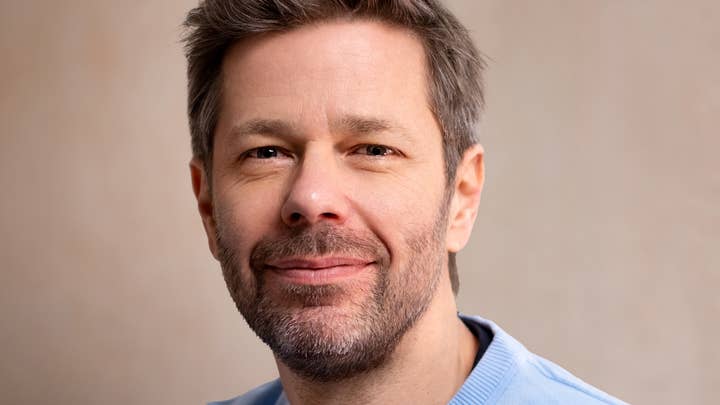 Sign up for the GI Daily here to get the biggest news straight to your inbox
A new AAA development studio has opened doors in the UK hub of Leamington Spa, helmed by the former studio head and co-founder of Forza Horizon creator Playground Games.
Lighthouse Games is the latest venture by veteran developer Gavin Raeburn, who helped form Playground in 2010 and oversaw the creation and rise of the Horizon games, which became some of Microsoft's best-selling titles – even outperforming the core Forza Motorsport games from which they were spun out.
Now heading up a team of 30, comprised of both former colleagues and other experienced developers, Raeburn is hard at work on an unannounced new IP. The studio head spoke exclusively to GamesIndustry.biz about his new business and why he's happy to be once again working with a blank slate.
"I'm at my happiest when I can see a sky of potential above me to work towards," Raeburn says. "I want to achieve as much as I can in my career, and although I don't move often, the moves I have made have all been driven by that desire to achieve more and to make the biggest and best games I possibly can. I've only got one career, and I want to make the most of it. I like, and indeed need to see that potential ahead of me – always having something new to work towards. When I have that, I'm happy.
"People should be looking at Lighthouse expecting that we'll be producing something highly polished and technologically ambitious"
"And that's what Lighthouse is about for me. It's about having an open sky above in which to grow with my team, and do even better things. This is the vision we all share at Lighthouse – to utilise all our experience and learnings to achieve something bigger and better than we have achieved before; something truly special."
Details on what Lighthouse is creating are thin on the ground at this early stage, but Raeburn says its games will be "triple-A through-and-through" and will hopefully form the basis for a long-running franchise.
"People should be looking at Lighthouse expecting that we'll be producing something highly polished and technologically ambitious," he adds. "That's exactly our ambition, and the heritage of our team makes that possible."
It's been more than a decade since Raeburn last formed a new development studio, and it's an interesting time to be doing so (the second-best time, according to one analyst). The macroeconomic climate has spread uncertainty around certain elements of life and business, and yet video games continue to show a resilience that enables entrepreneurs to get their startups off the ground.
The fact some investors, publishers and venture capital firms are tightening their belts, he tells us, is one of the reasons Lighthouse has not sought money, instead planning to work with a publisher who takes a longer-term view of the market.
"We wanted to work with a publisher who… is not just looking for a quick return, but one that provides both security for our team and expresses the same passion as us for creating the biggest and best games, and who understands what it takes to bring our game to a global audience," he says.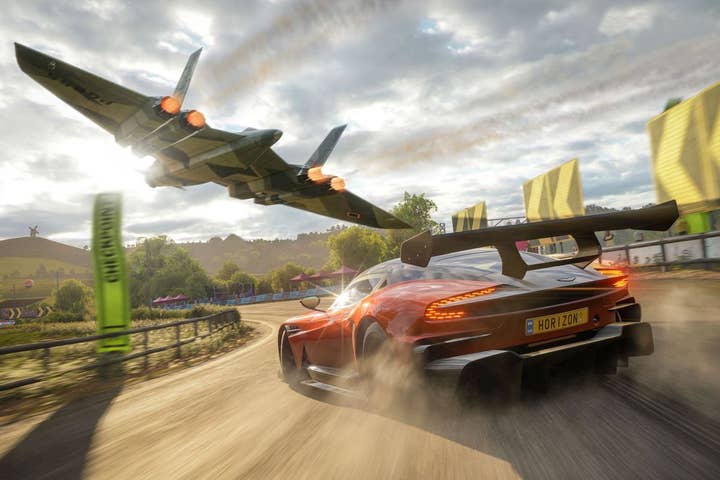 Raeburn adds the landscape of 2023 is not too dissimilar to when he started Playground.
"2010 was not the best year to be starting a new studio, that's for sure," he explains. "The 2008 financial crash and the then-booming expansion of mobile gaming led to publishers retrenching and finance all but drying up for console, AAA and so on. We saw many incredibly talented UK studios go out of business that year. It was a tough time to land a deal as a new startup, but those that survived against the odds really did set themselves up well for future success.
"I learned a lot about building teams and running a successful business during those lean years, and although we've seen a lot of money pour into our industry in the form of acquisitions and new startups, I think the fundamentals for long-term success remain. No studio sets out to fail, and no team sets out to make an underperforming game. They all start high on optimism, but making games is hard. Building studios is hard. You can have all the money in the world, but you've still got to deliver results, and having the knowledge of how to build successful studios during some of the toughest times in our industry is, I think, invaluable."
"Being truly independent lets us build the team, culture, pipelines and processes that we know work for our ambitions"
So what are the biggest lessons he has learned from more than a decade at Playground, plus the 25 years he spent at Codemasters prior to this? What can he bring forward to Lighthouse Games?
"That's a big question... I could probably write a book on the things I've learned at all the studios I've worked at, and across all the projects I've worked on – perhaps I should," he laughs. "That's what is so exciting for me now. Building something new and awesome, surrounded by energised and talented people, is such a motivating force.
"That past experience is also invaluable in establishing lasting success for the company and our team, meaning a sustainable studio model that offers a reliable, secure workplace where careers can flourish and develop over time. When a studio is built to last and jobs are safe, developers have the opportunity to think in the longer term and have a powerful framework for advancing their experience and abilities."
He adds that the games industry can be a turbulent place; constant shifts in technology, business models and consumers tastes, combined with the amount of time and resource it takes to build AAA games, means it can be hard to keep ahead of the competition.
"Spending 30 years working with that backdrop, I've learned how to build and grow teams that do great work over many years," he says. "It's taught me the importance of consistently over-delivering with everything my teams and I do, always to the highest quality. Every aspect of the business of making games, figuring out how you can constantly improve and do it better – this is what I love doing.
"'Complacency kills' is my catchphrase at work. We should always be questioning ourselves and striving to push what games can be, and bring players the very best experiences. And already, everyone at Lighthouse is aligned with that goal, together we're building a place where the focus of our team is to deliver the best work of their career. We can't wait to welcome more people that have that, and share our ambition and vision."
The formation of Lighthouse also means that Raeburn is once again fully independent. While every title Playground has created was exclusive to Xbox, the studio wasn't acquired until 2018 – eight years into its life. Codemasters was also independent, but by the time Raeburn left it was a much larger company than the one he joined as a freelance programmer in 1986.
"I loved my time at Codemasters – it was crazy hectic, but we had a blast there," he recalls. "The same for Playground – it was a privilege building that studio and working with such a talented team. Yes, there are always some publisher and platform constraints – but really not many to be honest, and I would say Xbox were wonderfully supportive partners to have.
"I've always been lucky in that I've been allowed to run my teams autonomously and have been given creative licence to build the franchises I've wanted to build. It's worked well for me and my studios, and also for our publishers and partners. So regardless of where I've worked, I've always felt largely independent. Being truly independent lets us build the team, culture, pipelines and processes that we know work for our ambitions. We can focus on bringing in people with a passion for games, and bringing together talent with shared values and ambitions. We can be free to drive quality under our terms, taking that to every area of the business in a way that can delight both our players and partners."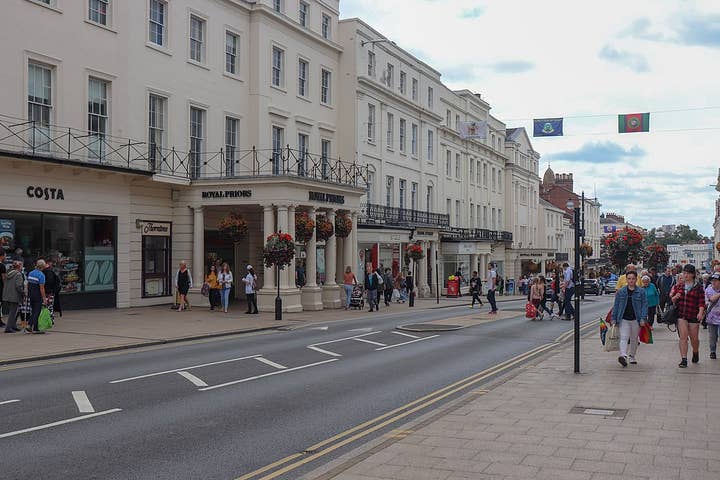 He adds that Lighthouse Games has even more freedom than Playground did when it began on the first Forza Horizon, as there are no ties to the pipeline of a different project or need to work around an existing technology infrastructure. Lighthouse is investing in building its own tools and pipelines to create something unique for the studio.
Given the wealth of studios in the area – including Playground Games and Maverick Games, another startup from former Forza Horizon devs – it's no surprise Raeburn is keen to stay based in the thriving games hub. Lighthouse Games is now hiring, and hoping the appeal of Leamington will help, although as with most studio in today's industry, remote working opens the business up to other talent pools, too. One thing Raeburn is also keen to do is support local universities, hire graduates and create mentoring opportunities for his team.
"I witnessed so many success stories at Playground, where new graduates became these wonderful galvanising influences within the team," he says. "So many of the stars we had at Playground started this way, which genuinely makes me very proud.
"Lighthouse will continue that tradition, welcoming the best graduate talent from across the UK and beyond, and putting heart and experience into elevating the potential of all who join us. Every one of our discipline leads are passionate about mentoring and sharing their knowledge, and I can't wait to see how we can help support and develop the next generation of developers."
He concludes: "I do smile looking back. Every new venture starts at the same point; the germ of a studio grows from one person, to a few, to ten, now for us 30, and so on. Everything falls into place bit by bit. It's magical, and I know from speaking to my team that this has been such a thrill for them to see unfold – seeing our studio come together, the team growing, tech and processes falling into place, and bonds forming throughout the team. Seeing that happen really has been one of the most rewarding parts of my career."
Sign up for the GI Daily here to get the biggest news straight to your inbox