NDreams's first acquisition is Shooty Fruity developer Near Light
The two virtual reality studios have been working together for more than five years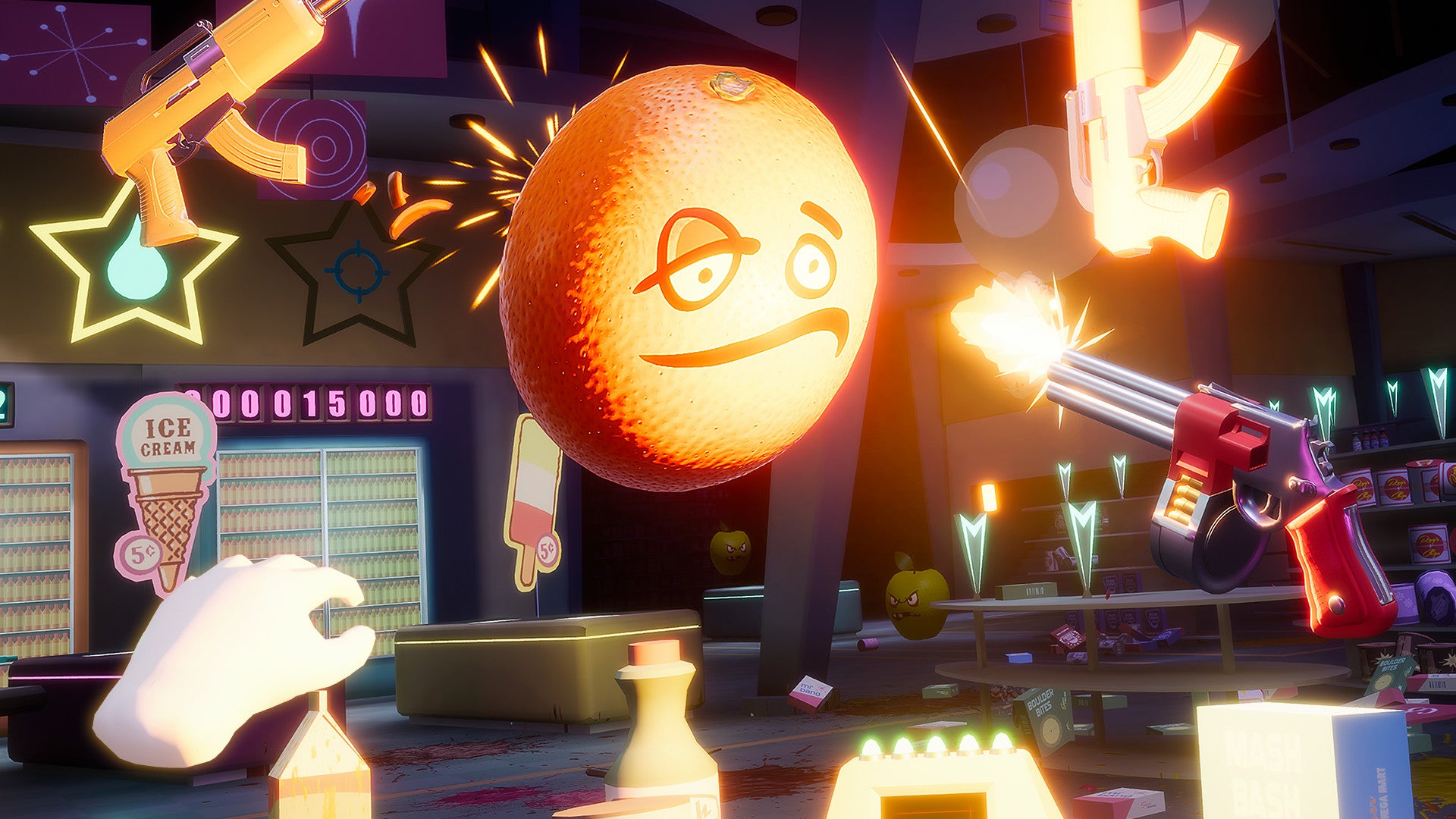 Virtual reality developer and publisher NDreams has made its first acquisition, picking up Brighton-based Near Light for an undisclosed sum.
The deal was in part enabled by the $35 million investment NDreams received back in March from the Aonic group.
NDreams already has an established history with Near Light, having published two of its titles: Shooty Fruity and Perfect. Near Light is already working on an unannounced VR titles, which will also be published by NDreams.
Founded in 2016, Near Light was set up by Paul Mottram and Ben Hobb, two developed who previously worked on titles such as EyeToy Play, SingStar and Guitar Hero.
The acquisition brings NDreams' studio count up to four; in addition to the original outfit in Farnborough, the company also opened NDreams Studio Orbital in July 2021 and NDreams Studio Elevation in January 2022.
"We are hugely excited to be deepening nDreams' relationship with Near Light after many years of fruitful partnerships," said nDreams chief development office Tom Gillo.
"Acquiring the studio will allow us to collaborate even more closely on medium-defining games, not to mention bringing Ben and Paul's 20+ years of industry experience into the nDreams family to strengthen our own expertise."
Sign up for the GI Daily here to get the biggest news straight to your inbox