My Time At Portia developer assures that voice actor pay issues are resolved
Chinese studio Pathea Games accused of paying little to nothing for dialogue in crowdfunded RPG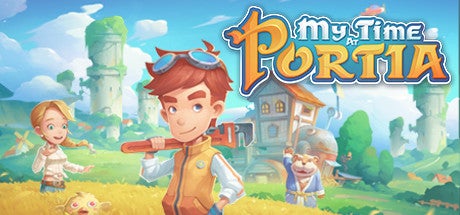 Pathea Games has promised fans that it is in the process of resolving issues with its voice cast over pay.
Momentum has been building behind the issue since a Steam thread appeared in October, accusing the China-based indie on not paying its voice actors, then later only paying minimal amounts.
One example is that some actors were only paid $50 for 100+ lines. There were also allegedly issues with the time of payment, with members of the cast sending in their lines well before deadline but still not receiving payment.
The Steam thread also observed that the developer made more than $145,000 from the original Kickstarter campaign -- and more from Early Access sales -- and yet has still had trouble with paying these actors.
Oddly, none of the voice actors themselves seem to have come forward with these issues, perhaps fearing it would further endanger the pay they're owed. Instead, their champions seem to be fans of the game and friends of the cast via Steam forums and social medial.
Nevertheless, Pathea Games has responded both on the forums and via Twitter, indicating the accusations are at the very least partly true. On Twitter, the pay issues were attributed to "an oversight issue with one of our designers", while more details were offered on the game's Steam page.
In a statement, a member of the team assured that the studio "sent out countless payments" during development and "adjusted our methods and systems several times" when it became apparent something wasn't working.
"Did we make errors? Yes, we did, and we are not proud of them," they wrote. "But did we ignore them and leave people out in the cold? Absolutely not. We have attempted to address every case that was brought to our attention, and have always been ready to fix any errors on our part."
The statement goes on to reiterate that Pathea is "still an inexperienced and ambitious studio" that "did not have a solid structure in place to maintain adequate links to our actors and maintenance thereof", which inevitably caused issues.
In fact, voice acting began as volunteer work, before later evolving to paid and then contracted work.
The studio promised the cast an initial pay, then additional pay once the game was completed, adding: "Everyone who auditioned at the time agreed to this, or they should not have auditioned."
Following the emergence of the original Steam thread, Pathea has spent three months establishing direct contact with the actors, and agreed to switch to "periodic payment" as opposed to its previous plan.
"Communication increased, payments were made, but it still wasn't enough," the studio wrote. "The swift urgency of change brought some inconsistencies and conflictions with our structure, slowing things down, and timelineness not being handled appropriately. On top of that was the initial pay that lingered as an intent to be a part of the full pay. This led some actors to submit a few lines, not meet the 'credit', and then in turn, we asked them for more lines without them having received any pay.
"Over this last weekend, we have been addressing this as best as we can. We sent out payments to all actors whether we had implemented their lines or not, but this still left some people not receiving pay, due to that 'credit'. After interacting with a few of those in question, it was made clear that this just wasn't fair. We removed that credit/deduction, and are currently in the process of getting out the payments as due."
The company is urging any actors who have yet to be paid, or people that know them, to get in contact as soon as possible.