"Mobile is the true next generation gaming platform" - Turbo
Brooklyn startup signs with Nexon for inaugural game; founder Yohei Ishii on making core games for mobile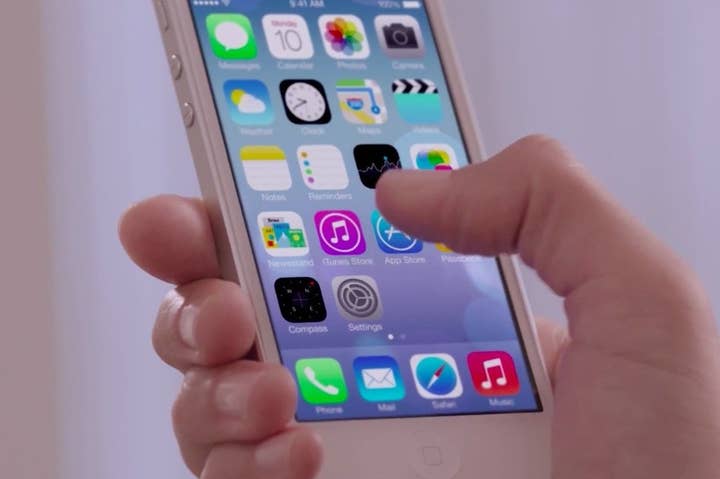 New Nexon CEO Owen Mahoney said earlier this year that he'd like for his company to be "more successful in the West with the kinds of games that will resonate with Western tastes." While acquisitions could be on the table to bolster its development talent, the company today took a step in the right direction, revealing to GamesIndustry International that it's signed a publishing agreement with Brooklyn, New York-based Turbo, a startup with backing from SoftBank Ventures Korea and comprised of veteran talent that has worked at Nintendo, Sony, Microsoft, Riot, Rockstar, Zynga and more.
Turbo believes there's a great opportunity in core titles on mobile and the studio came together in 2013 with a shared "desire to bring AAA ambition to mobile game development." Nexon will be the exclusive worldwide mobile publisher for Turbo's first cross-platform title, which is expected in 2015. Turbo founder and CEO Yohei Ishii talked with us about his studio's goals and ambitions and why Nexon is the right partner.
While Nexon's portfolio on the PC has something to offer for core gamers, the company's mobile lineup has been a bit more casual in nature. With Turbo on board, and other deals in place, Ishii noted that Nexon is quickly getting serious about core titles on mobile.
"Every year, the devices get more powerful, developers get smarter, the tools get better, and the quality bar of what a mobile game can achieve is raised. I believe that mobile is the true next generation gaming platform"
"Nexon is dedicated to bringing high quality mobile content to gamers, and you can see how serious they are by their recent partnership announcements with companies like Shiver Entertainment (John Schappert) and SecretNewCo (Brian Reynolds). In terms of Turbo, we aren't confining our creativity to a specific genre; we are focusing on creating AAA quality games tailored to the pursuits and expectations of the core gamer, a community that we feel hasn't been properly embraced in mobile. Since we're gamers ourselves, it's important for us to not only develop titles that get the community excited, but games that we actually want to play as well. Nexon understands this and is 100 percent in support of what we are trying to accomplish here at Turbo," Ishii said.
The mobile games market has grown by leaps and bounds in just the past few years, and while PC and consoles are still very much the home of core gaming, Ishii is confident that a greater number of core gamers will be putting more time into playing on mobile. The quality of the titles has been steadily improving, and the price is right for consumers.
"In the past, mobile was never considered a legitimate gaming platform; however that was primarily due to the quality of games that were being offered at the time. Back then, a majority of game offerings were made up of very forgettable, factory processed gameplay experiences. Recently, there's been a dynamic shift in the mid-to-hardcore gamer demographic within the mobile space, and for the first time, smartphone and tablet gamers now outnumber traditional console gamers," Ishii noted. "Every year, the devices get more powerful, developers get smarter, the tools get better, and the quality bar of what a mobile game can achieve is raised. I believe that mobile is the true next generation gaming platform, and players' outlook as it relates to mobile will continue to change as their perceptions and user habits have already started to shift more towards core."
Needless to say, with Nexon as publisher, you can expect Turbo's inaugural title to use the free-to-play business model. That, in and of itself, shouldn't be a deterrent to the core crowd in the long run, Ishii insisted.
"Similar to my previous point about mobile perception and user habits shifting more towards core, this also holds true for the platform's business models as well. It is important for us to not only create an awesome game that hardcore, articulate gamers will enjoy, but also make it as accessible as possible. The best way to do that is to drop the barrier to entry altogether," he said. "By making it free-to-play, we understand that we may run the risk of initially alienating the core gamer, whose first reaction might be one of skepticism. But this is one of the reasons I'm so excited about what we are doing at Turbo. Every employee that works here is a gamer. When we're not making games, we're playing games, and that sets a stratospherically high bar for ensuring that all our releases provide the fun and depth core gamers come to expect with a AAA quality experience. At Turbo, quality and knowing our community is what matters, not of-the-minute trends."
Of course, Turbo's core gaming mission can only be helped by initiatives like Apple's new Metal API for iOS 8, which should enable console-quality visuals to be rendered much more easily on iPhone and iPad. Ishii is definitely looking forward to leveraging the new technology. "We are super excited about what Apple is doing on the mobile front. Their recent announcements are another great example of how the mobile games platform is always evolving and moving forward. We believe there is a big opportunity for us in this space and are excited to be a part of it," he said.