Employees demand Microsoft cancels $479m HoloLens military contract
Engineers on the project believed it would "push the boundaries of gaming", not "turn warfare into a simulated video game"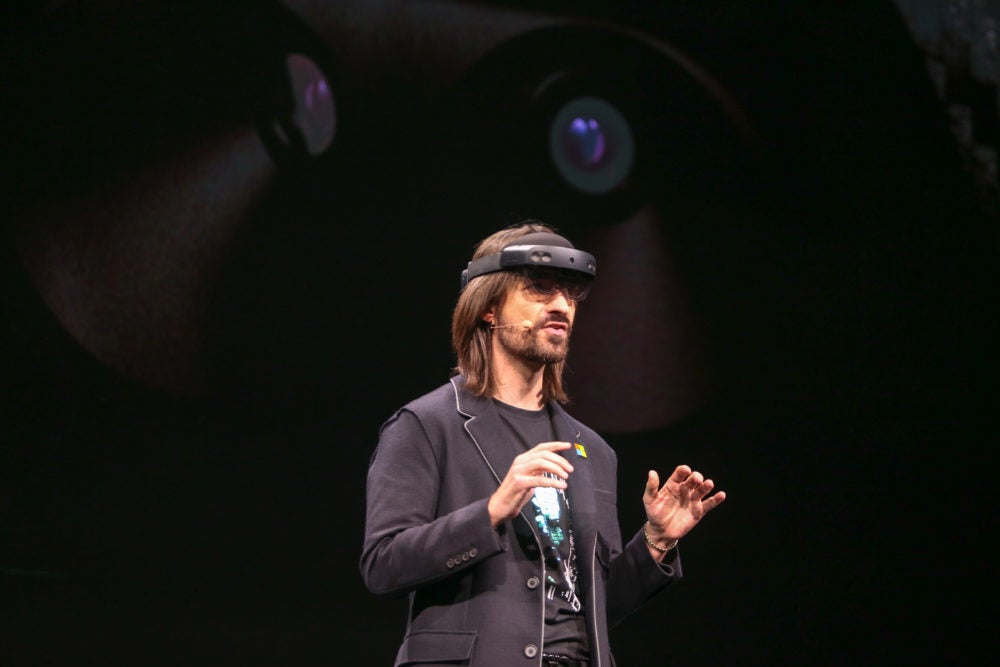 A group of Microsoft workers is campaigning for their employer to cancel a contract that would see the US Army using HoloLens on the battlefield.
We previously reported that Microsoft won the $479 million contract over competing bids from other firms such as Magic Leap to provide mixed reality headsets for the military.
Now Microsoft Workers 4 Good, a group that started back in January, has posted an open letter online to CEO Satya Nadella and president and chief legal officer Brad Smith, calling for the contact to be cancelled.
The group says it is "alarmed that Microsoft is working to provide weapons technology to the US Military, helping one country's government 'increase lethality' using tools we built."
The letter continues: "We did not sign up to develop weapons, and we demand a say in how our work is used."
Microsoft Workers 4 Good notes that many of the engineers who have helped develop HoloLens before this contract was won believed the device would be used for non-harmful means, including helping architects and other engineers design buildings and cars, teaching everything from complex surgery to playing the piano, and even hoping to "push the boundaries of gaming."
Instead, it argues that HoloLens' use by the military is "designed to help people kill", adding: "It will be deployed on the battlefield, and works by turning warfare into a simulated video game, further distancing soldiers from the grim stakes of way and the reality of bloodshed."
The group is demanding that the contract be cancelled, that any and all weapons technologies in development are scrapped, that Microsoft makes a public apology and calls for an "independent, external ethics board" to judge acceptable use of Microsoft's technology.
Over the weekend, Microsoft unveiled HoloLens 2, with eye-tracking sensors and double the field of view. Microsoft Workers 4 Good noted via Twitter that the device was announced with a video showing medicine, manufacturing and art, adding: "Not a single harmful use case. This is what we should be supporting."