Microsoft ends Xbox One backwards compatibility efforts to focus on Project Scarlett
Reveals final titles to be added as it aims to make four generations of games work with next console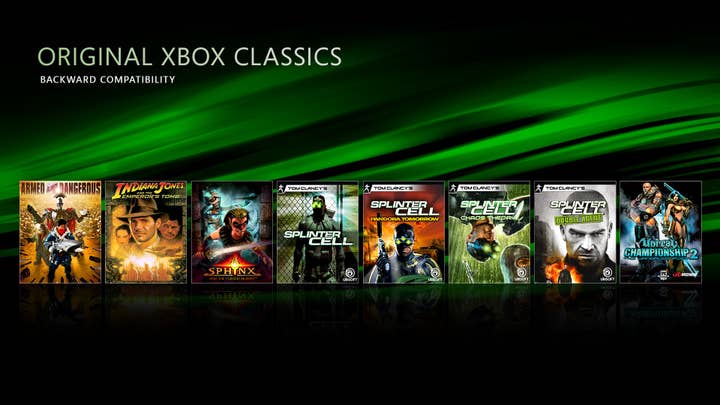 Microsoft has announced there will be no more games added to the backwards compatible catalogue for Xbox One.
In a blog post listing the final titles coming to the initiative, the platform holder explained it is now "setting our sights on what's next for the future of compatibility" -- i.e. concentrating on its next-generation console, codenamed Project Scarlett.
"Four years later, compatibility remains a priority for Xbox, for our community and for developers and their games, and preserving the art form of video games is part of our DNA," the company wrote.
The post also reiterated the goal stated by Xbox boss Phil Spencer during an E3 episode of Inside Xbox last night, where he declared he wanted Project Scarlett to be able to play all four generations of Xbox games.
Since Microsoft first announced backwards compatibility for Xbox One at E3 2015, it has made over 600 original Xbox and Xbox 360 titles playable on its current console. Over half of all Xbox users have made use of this functionality.
The final wave of backwards compatible games includes the earliest Splinter Cell titles -- making the entire franchise now playable on Xbox One -- as well as Sphinx and the Cursed Mummy, and Unreal Championship 2. It is also making the digital version of Xbox 360 RPG Too Human available for free.
There's no word as of yet about how backwards compatibility will work on Project Scarlett, whether it will digital-only or will accept the original discs -- likely because Xbox will still be working this out.
But Spencer confirmed to GamesIndustry.biz that the next console will have an optical disc drive, so the latter is certainly a possibility.
Last month, Sony's Jim Ryan said backwards compatibility would be "absolutely key" to pushing the next-generation PlayStation console, as the platform holder hopes to upgrade its nearly 100 million PS4 owners to the new device faster than in previous generations.