Metal Gear creator affirms desire to create games "until he dies"
Hideo Kojima tells audience at Smithsonian exhibit that he will never retire from game development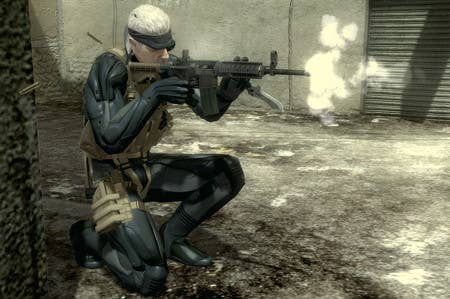 Hideo Kojima, one of the biggest names in game development in Japan and worldwide, has reaffirmed his stance that he will not retire. Speaking at an engagement celebrating the gaming exhibit recently launched by the Smithsonian, Kojima told the crowd that he would continue to pursue his lifelong love of game development until he's dead.
"I don't have any intention to retire, so until the day I die, I will be making games.... Maybe by that time, technology will be so advanced that I can just make a game by myself using a bunch of robots. Who knows?" Kojima remarked.
Of course, by that time Kojima will probably not be completely focused on the Metal Gear franchise, as he has several other franchises to work from. Kojima remains confident, as he has stated for almost half a decade now, that he can pass the Metal Gear torch off to someone else as he begins to try something new.
His attitude has changed in recent years, now that a new Metal Gear Solid title has been confirmed. Kojima has stated that he is fine with being tied to the franchise so deeply, but wishes to do "something that pushes the boundaries, something that may not even sell, but something that's new."
[via Shacknews]