Mass Effect writer Drew Karpyshyn returns to Bioware
But he will only be working on The Old Republic - "at least for now" anyway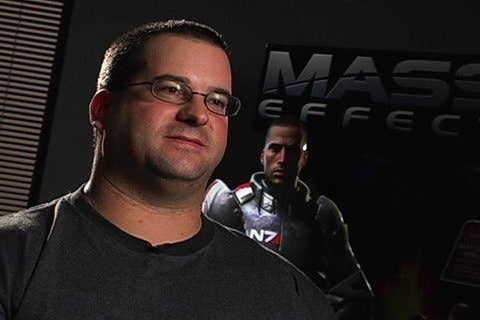 Drew Karpyshyn, the lead writer on the Mass Effect series, has returned to Bioware after a three year hiatus.
Karpyshyn first joined the company in 2010, and played a pivotal writing role on Knights of the Old Republic and Jade Empire before starting Mass Effect. He moved to the company's Austin office to work on Star Wars: The Old Republic following the completion of Mass Effect 2, but he left Bioware altogether in February 2012 to work on personal projects.
Specifically a trilogy of novels called "Chaos Born," the last of which has just been published. While Karpyshyn will continue to produce his fiction, the end of the Chaos Born trilogy has created some room in his schedule.
"Working at BioWare was a challenging but very rewarding job, and it's good to be back as part of the team," he wrote on his personal blog. "I suspect a lot of folks are going to wonder if this means BioWare is about to announce a new project tied to my return. The short answer: no.
"I originally came to the Austin studio many years ago to work on SWTOR and - at least for now - that's what I'm focusing on again."
That "at least for now" is practically dripping with possibilities, however, and fans of the Mass Effect series will be hoping that Karpyshyn will have some influence on the story and writing of Bioware's new ME game.
The first and second games in the series are widely considered to be its best, and they both featured Karpyshyn in a prominent creative role. The third did not, and certain choices in the story and its execution prompted a huge outcry from the Mass Effect fan-base, ultimately leading to a retrofitted changes to the game's ending.