Mass Effect 3 outrage forces BioWare to add content with "further closure"
The developer is considering new content to augment or fix the ending that some fans have decried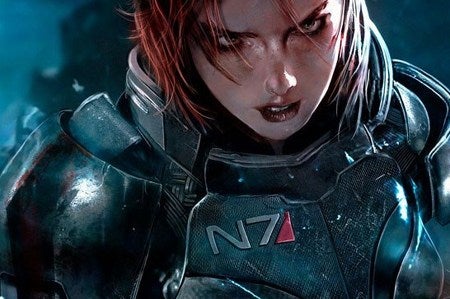 BioWare is looking into new "content initiatives" to fix the ending of Mass Effect 3. The current set of endings for the game has angered some fans, leading to a few to file complaints with the Federal Trade Commission and the Better Business Bureau. Others on the BioWare Social Network have used Amazon's liberal return policy to return the game after they've finished playing. In a post on the official Bioware blog, co-founder Dr. Ray Muzyka has revealed that the developer is looking into further content to change or flesh out the ending of the game.
"Our first instinct is to defend our work and point to the high ratings offered by critics - but out of respect to our fans, we need to accept the criticism and feedback with humility," wrote Muzyka. "The passionate reaction of some of our most loyal players to the current endings in Mass Effect 3 is something that has genuinely surprised us. This is an issue we care about deeply, and we will respond to it in a fair and timely way. We're already working hard to do that."
"Exec Producer Casey Hudson and the team are hard at work on a number of game content initiatives that will help answer the questions, providing more clarity for those seeking further closure to their journey. You'll hear more on this in April. We're working hard to maintain the right balance between the artistic integrity of the original story while addressing the fan feedback we've received. This is in addition to our existing plan to continue providing new Mass Effect content and new full games, so rest assured that your journey in the Mass Effect universe can, and will, continue."
Muzyka also took on some of the fans that attacked BioWare and its employees in comments.
"Some of the criticism that has been delivered in the heat of passion by our most ardent fans, even if founded on valid principles, such as seeking more clarity to questions or looking for more closure, for example - has unfortunately become destructive rather than constructive. We listen and will respond to constructive criticism, but much as we will not tolerate individual attacks on our team members, we will not support or respond to destructive commentary," he added.
Is BioWare making the right move for fans, or has the developer/consumer relationship moved too far in the wrong direction?