Marketing murder: The secrets of selling Assassin's Creed 3
Geoffroy Sardin on starting early, cinema, Vita sales and going beyond the release day numbers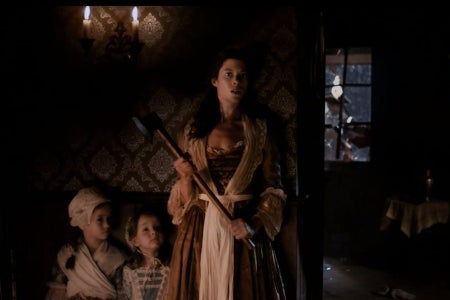 Assassin's Creed III sold 3.5 million in its first week, double what its predecessor Assassin's Creed: Revelations managed this time last year. Here, Ubisoft's chief sales and marketing officer Geoffroy Sardin explains to GamesIndustry International how Ubisoft made that happen.
"It's not about doubling the investment, it's a question of communicating in advance with a lot of assets," explains Sardin, who has been with the company since 1998.
"We wanted to address and involve the consumer in advance, especially digitally. And through the marketing website to have direct contact in advance with the dev team, through our forums and community tools. To ask the community what they want and what they don't want. What they understood and what they didn't."
Of course the people spending time on the Ubisoft forums are probably already a pretty sure bet when it comes to Assassin's sales, but the aim for this year really was introducing new people.
"Our goal was to involve new consumers and I think the proof is here now with the first figures we communicate, we doubled the numbers on the week one compared to last year."
He says the new setting and hero helped towards that goal, giving people who perhaps weren't familiar with Ezio an entry point into the franchise. Also key was finding ways to reach people using new media, both social and mainstream.
"Especially in the UK," says Sardin. "We decided with the team to use new media with the cinema. We supported in the summertime a huge campaign of advertising in the cinema, using a new type of communication based on the Rise campaign, a short movie using new emotions in our communication for the brand. It was brand new and well executed."
"It's not about doubling the investment, it's a question of communicating in advance with a lot of assets"
"After that we used all our social websites and Facebook front page, and we recruited more than 2 million more on our Facebook fan page this year and those 2 million people more are new fans. So in a nutshell new media, quality, and social websites."
He adds that if you turn on the TV in the UK this week you can expect to see a lot of Assassin's Creed III advertising there too.
"It's not a question of changing and shifting our way to communicate, it's to combine all the media to reach our target."
And in this time of massive triple-A titles all competing for the Christmas sales, getting your game in people's minds early can make a huge difference.
"The marketing strategy was focused on consumer point of view in advance. It's not about spending money after launch, it's before launch," says Sardin, pointing out that they first revealed the game in March, a full nine months before release.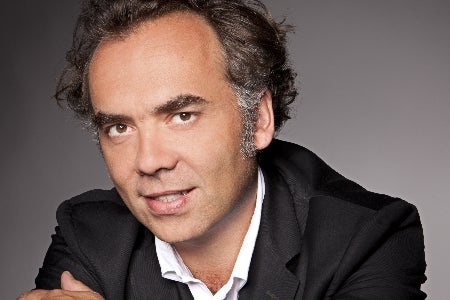 Of course Ubisoft isn't just selling one Assassin's Creed game on release day, it is selling two, with Assassin's Creed: Liberation on PlayStation Vita released simultaneously.
"It's the first time we've proposed another experience on another format, but there are some links between both of the games. The consumers are aware that Aveline, the main character on the Vita format, could have a future in our history for the Assassin's Creed brand, and the second thing is we wanted to bring a new experience using the features of the Vita."
"For now we are super happy with the first results we have got on the Vita, it is the biggest launch for week one for 2012, and it's the first Vita product for this end of the year."
"It's not only about games, we are talking about a global brand"
He adds that the tactic "could give some ideas for another franchise, for sure."
As for the future beyond release, Sardin hopes that the size and prestige of the franchise, complete with books, merchandise, an upcoming film starring Michael Fassbender and DLC will keep Assassin's Creed 3 selling long past day-one.
"We announced a season pass [for DLC] and it was the first time we've done that for the Assassin's Creed brand. It could grant a better life cycle for sure."
"Another thing that is very important for the lifecycle is the transmedia offer. All the figurines, the books, the publishing, and we have a movie in the next coming year. So it's not only about games, we are talking about a global brand, and this is the life cycle management we want to set up now."