Mario + Rabbids: Sparks of Hope | Critical Consensus
A fun RPG with more freedom than the original but some critics feel the game plays it safe due to Mario's presence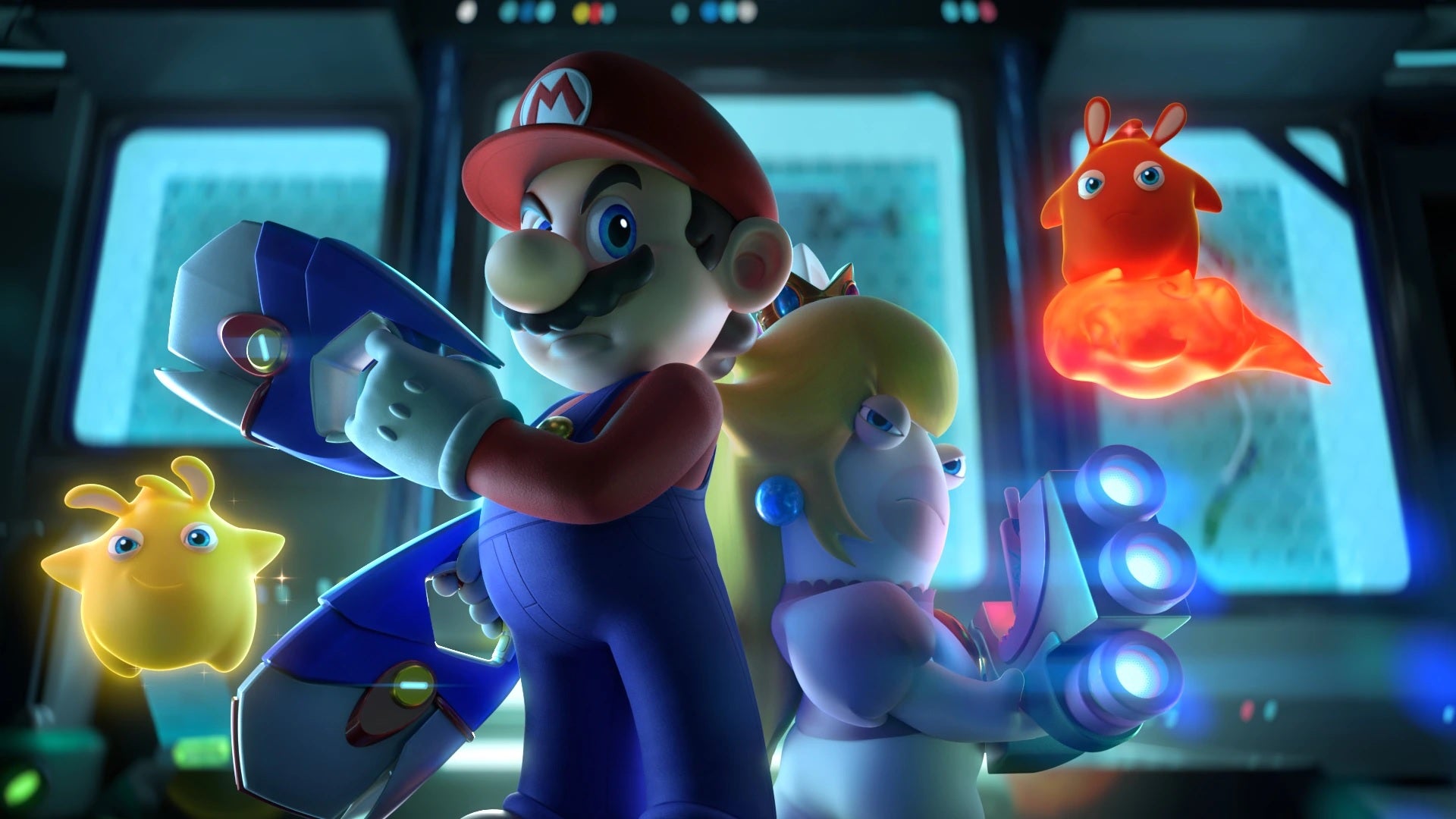 In 2017, Nintendo's Mario series and Ubisoft's Raving Rabbids franchise crossed over, resulting in the tactical Nintendo Switch RPG Mario + Rabbids Kingdom Battle.
The game went on to be well received by critics, having earned a Metacritic score of 85, and earlier this year passed 10 million players.
Last month we spoke to the game's creative director Davide Soliani about the pressure of following up on this surprise hit — and reviews suggest he and his team have been successful.
Mario + Rabbids: Sparks of Hope, developed by Ubisoft Milan and Ubisoft Paris in collaboration with Nintendo, releases today and at the time of writing, the game is sitting on a Metacritic score of 86.
"Mario Rabbids 2 is the perfect distillation of action, open world, and RPG-lite skill trees"

Kate Sanchez, But Why Tho
In But Why Tho's 10/10 review, Kate Sanchez said that the tactical RPG is even better than the first.
"This sequel expands on gameplay and adventure from the last game and does so while keeping into account the perfect balance of engagingly difficult content and friendly mechanics for new tactics players," she explains.
"Mario Rabbids 2 is the perfect distillation of action, open world, and RPG-lite skill trees (that you upgrade with skill prisms) that offers a phenomenal gateway for new tactics players."
Sanchez also praised the flexibility for players to freely go on sidequests and change the difficulty at any time.
She explains, "The dev team has put time and care into the humor as much as the gameplay and I can't name a single time I felt bored or unconnected to the material."
Sam Loveridge of GamesRadar shared the same sentiment about how the game provides players with freedom for their choices.
"There's freedom to move around its combat areas, freedom to explore the world, freedom to mix and match the titular Sparks with a roster of new and returning characters, and freedom to battle at whatever skill level you want to," Loveridge said in her 4.5/5 review of the Sparks of Hope.
Among the sequel's improvements she notes the removal of the grid as one of the most significant. Characters can move within a certain area until they issue an attack per turn.
She adds, "What that means is there's a lot of room for fine-tuning the position of each hero before the enemy's turn."
Loveridge also highlighted the addition of action points among the game's improvements.
"This followup maintains its best ideas but reinvents itself to the point where it immediately feels very different"

Dan Stapleton, IGN
"[These] allow your character to do two things per turn. That might be using their weapon, or a unique special ability, but it could also see them use an item like a Mushroom for health, or a POW block to deal additional damage to any nearby enemies," she said.
IGN's Dan Stapleton begins his assessment saying that Sparks of Hope is more than just a sequel with a few updates.
"This followup maintains its best ideas but reinvents itself to the point where it immediately feels very different," he said in his 9/10 review.
"It's bigger and better in nearly every way, with a more freeform and customizable take on combat and an almost completely rethought overworld that's much less linear and absolutely packed with puzzles."
Stapleton did note that the RPG's loading times at times felt rather cumbersome as he played through the campaign.
"It's expected that there'd be a brief pause when moving between worlds or entering a new area, or when starting a battle and returning to the overworld, but the fact that there's a loading screen just to enter and exit the menu is a bridge too far," he said.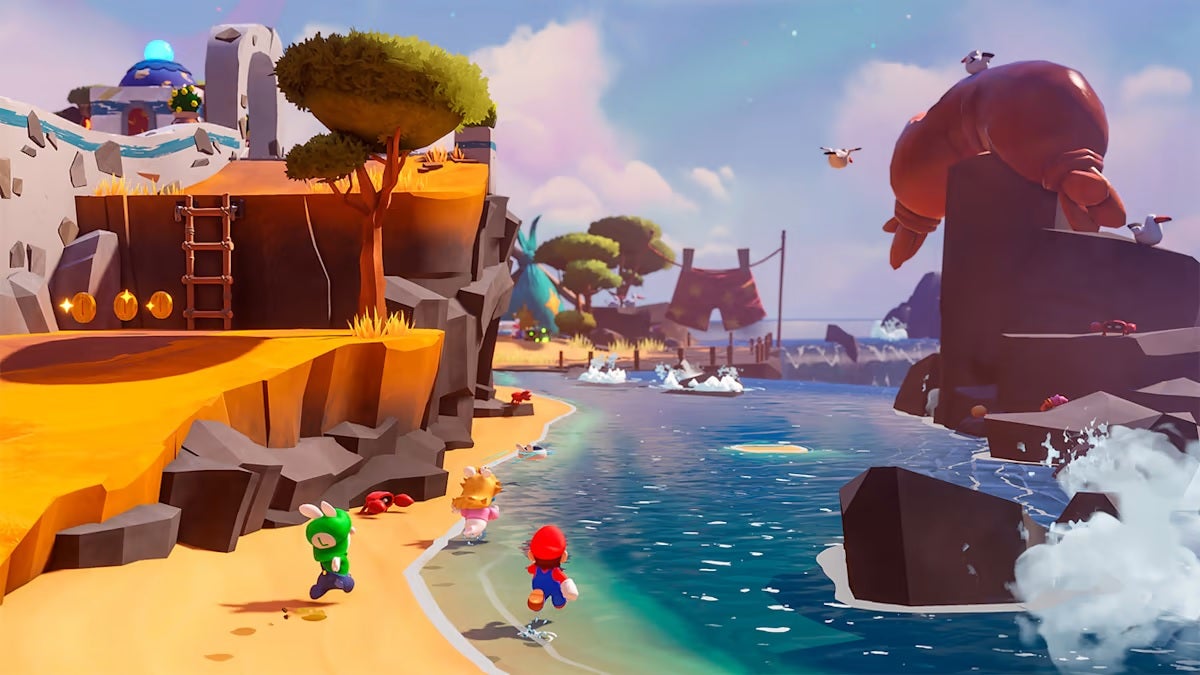 Another feature that pleased critics is the ability to observe enemies and their statuses prior to beginning battle. Loveridge explains that the camera provides players a good deal of tactical advantages for enemy encounters.
"This gives you an opportunity to properly prepare, and equip the correct Sparks to the best hero ahead of each battle," she said. "I still found myself having a trio of favorite fighters, but some levels do force you to use specific heroes, which is a nice way to ensure you are seeing the full range of characters."
Within her review, Sanchez drew attention to benefits that the new Spark characters present during battle.
She explains, "The Sparks themselves range from supportive abilities to direct damage ones, as well as aligning to several elemental effects. With each Spark taking some of the characteristics of the abilities they offer you, the diversity of color and aesthetic is truly perfect."
Stapleton also agreed that the creatures are a boon during the heat of battle: "Being able to mix and match two Sparks onto each hero opens up all kinds of opportunities, such as equipping Rabbid Luigi's ricochetting frisbee weapon with a freeze effect to immobilize a long chain of enemies."
While Sparks of Hope did receive mostly praise from all reviewers, VGC's Jordan Middler felt the game played it safe in his 4/5 review. He attributed this mostly to how the Mario characters were used and presented in the sequel.
"...you can't help but notice the absence of Nintendo's deft touch"

Tom Regan, The Guardian
"While there are mechanical improvements, new characters and the general level of improvement that you'd expect from a sequel, the game never feels like it steps out of line. It's easy to assume that even though it's a Ubisoft game, every decision made relating to the Mario cast was made by the big N, hence the feeling of safety."
Tom Regan of The Guardian said in his 3/5 review that Sparks of Hope doesn't quite feel like a game starring Mario and his companions.
"As your ragtag band of mismatched Rabbids and Nintendo characters roam clumsily across six themed worlds, you can't help but notice the absence of Nintendo's deft touch. Running into those iconic gold coins, you're instantly rewarded with the telltale Mario sound effects – but the joy's missing," he wrote.
"Movement is sluggish. Mario can't jump. The thrill of leaping into a coin is instead replaced by a hollow-feeling, Nintendo-branded collect-a-thon."
Regan did note that despite this, the game still executes well as a turn-based RPG. Battles feel like a "surprisingly grown-up tactical affair."
"There is a genuinely brilliant strategy game lurking under all this flimsy Nintendo wrapping," he summarizes.
"For younger audiences, these complaints probably won't matter, but for the fully-grown Nintendo faithful, Sparks of Hope's paper-thin narrative, juvenile jokes and disappointing hub worlds are hard to ignore, despite the fantastic fights."