Magic Leap confirms additional $794 million in funding
Alibaba leads latest investment round in augmented reality company; money expected to accelerate secret technology's time to market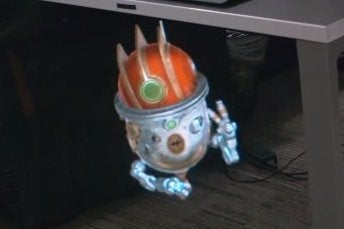 If Magic Leap doesn't set the world on fire, it probably won't be for lack of funding. The Wall Street Journal reported today that the "cinematic reality" company has raised $793.5 million in Series C funding.
"This will give us the confidence and the depth to think past our launch and make longterm decisions," Magic Leap CEO Rony Abovitz told the paper.
Chinese online commerce giant Alibaba is leading the funding round, and will be putting its executive vice chairman Joe Tsai on the board of directors. The round also includes further support from early investors Google and Qualcom, as well as newcomers Warner Brothers, Fidelity, and J.P. Morgan.
Magic Leap will be using the funding to bring its as-yet-unannounced commercial product to market faster. Even though it hasn't specified what that product will be, that hasn't kept investors from throwing money at the company. Prior to this latest round, Magic Leap raised $50 million in Series A funding and $542 million in Series B financing. The Wall Street Journal reports that with the finalization of the Series C funding, Magic Leap already boasts a valuation of $4.5 billion.
While $793.5 million is nothing to sneeze at, it's also not quite as much money as initially reported. Last December, it was reported that Magic Leap's Series C round would come in at $827 million.