Lego Star Wars: Rise of TT Games
Game director James McLoughlin talks us through the evolution of the Lego games as the studio comes full circle with The Skywalker Saga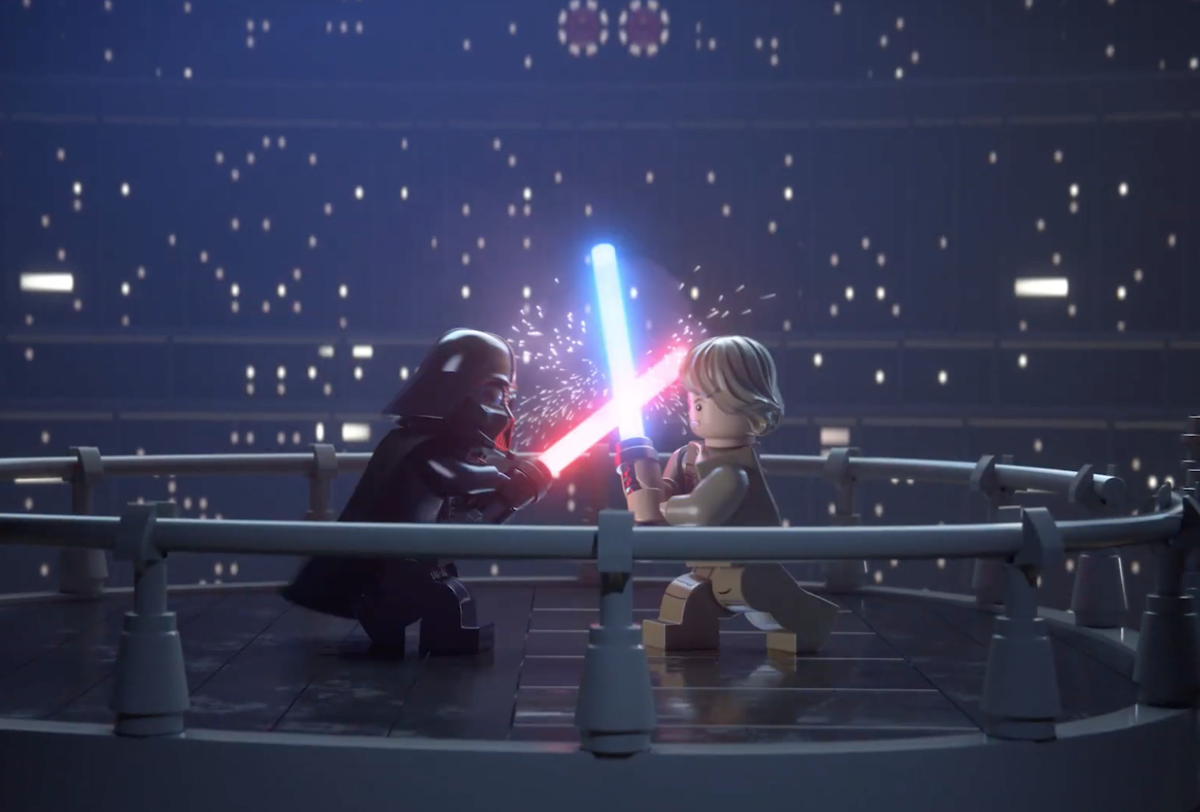 We'll resist the urge to do the obvious 'A long time ago...' intro, but it would be fitting given how much of an industry staple the Lego games by Traveller's Tales have become.
For nearly 15 years, the UK developer has produced at least one (and as many as three) Lego games every year, inviting fans of world famous IPs into stylised takes on their favourite franchises populated by minifigs.
Lego, of course, had a presence in video games much earlier than this, but it was unquestionably 2005's Lego Star Wars: The Video Game -- TT Games' acclaimed slapstick take on the prequels -- that put both the toy brand and the studio on the map for gamers.
Since then, the Lego games have sold well over 200 million copies and generated $2 billion in revenue. And the developer will come full circle next year with the release of Lego Star Wars: The Skywalker Saga, a title that not only capitalises on the newest trilogy but revisits the one that kicked off the rise of Traveller's Tales.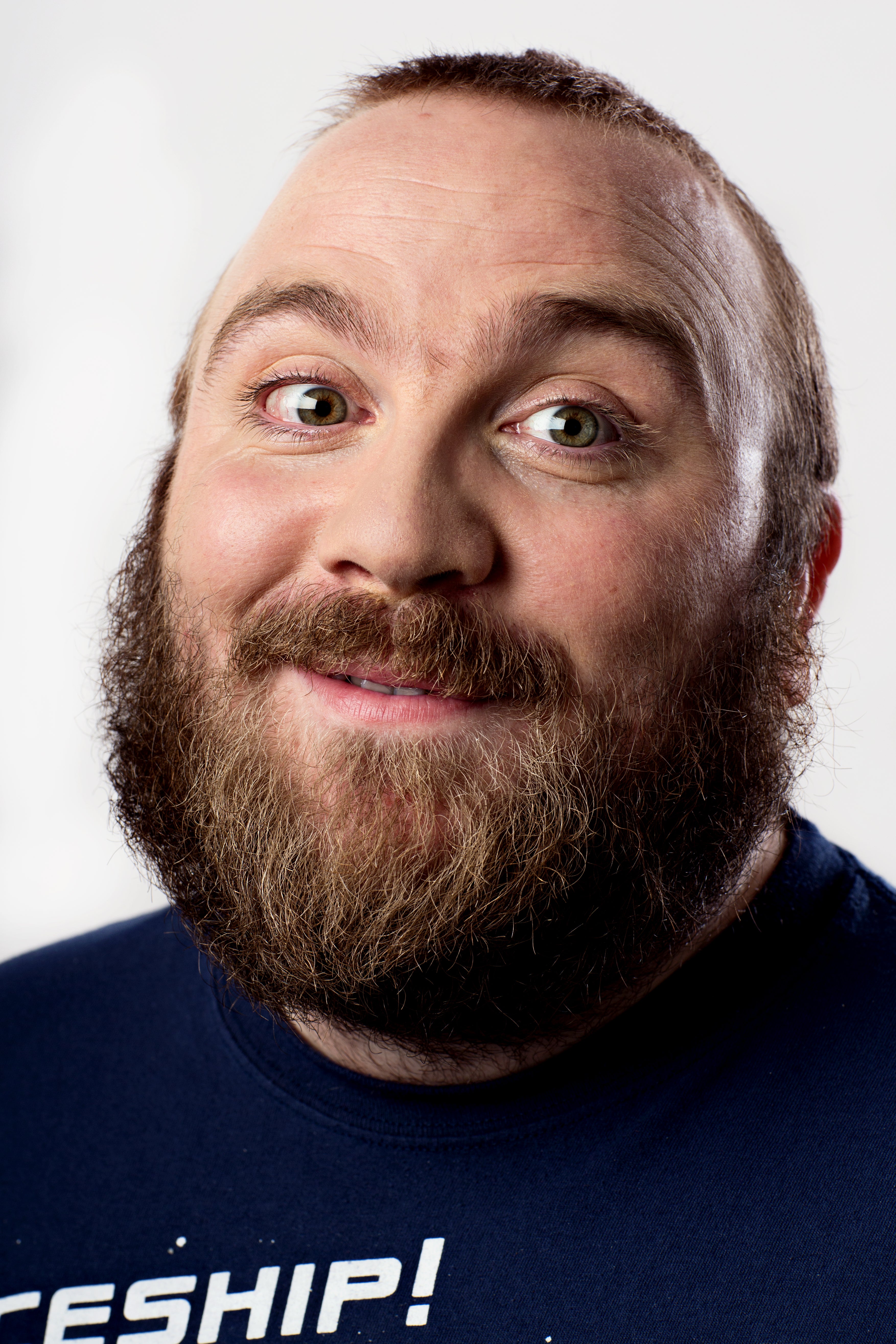 James McCloughlin, who has been game director at the studio since 2006, says the core concepts have been the same from the beginning. The iconic minifigs are a natural fit as playable video game characters, and the studio has always injected a little charming humour that suits this visual style while still staying true to the films.
With such rich universes on offer, TT Games always wanted to give players the freedom to switch between characters, and to make the game accessible by having a clear progression path -- in the case of the first Lego Star Wars, linear levels but with a few surprises to reward exploration.
"Those have remained foundations in the games we've produced since," McCloughlin tells GamesIndustry.biz. "At the same time, though, the teams have always worked hard to introduce novel elements and features with each title -- open-world hub gameplay, original stories, voice acting, and much more -- to keep each new game fresh."
Despite how pleased the studio was with the finished product, they were unsure how well it would be received. After all, the art style meant it could easily be dismissed as a kids' game, and they were competing with a more mature official tie-in for Episode III, due to arrive a couple of months later alongside the film.
"We knew the game was special, and fun, and that we loved it, but we didn't have any clear or researched sense of how players or the market would respond," said McCloughlin. "Initial success at launch was a relief -- and after a few months, supported by word of mouth amongst gamers, we found that success was far, far outstripping even our most optimistic expectations."
"The older Star Wars games were great for that generation of gamers, but now players expect and need a lot more freedom in their play"
Traveller's Tales' Lego saga had begun. In the decade and a half that would follow, the studio would go on to develop 21 more games based on the template laid out by Lego Star Wars -- but these were by no means carbon copies.
With each subsequent release, the team would tweak or advance its formula in a myriad of ways. Lego Batman would be the studio's first original story told in a licensed universe, while Lego Harry Potter: Years 1-4 would step replace limited hubs with an environment that evolved and could be explored outside of the main missions -- later improved upon by Lego Batman 2's open world.
McLoughlin says the way the Lego games have evolved has been largely driven by the licences the studio has been trusted with: "When we create a title the first thing we think of is what would fans of this IP want from this game. The answers are always different and so are the games."
He adds that it has become easy to work out what needs to be added because "the source material often screams out what kind of gameplay we need to build."
Next year, TT Games will return to Star Wars once more for The Skywalker Saga, telling the story all nine main films. You would think this project would be an easy one, since seven of the films have already been covered in the games and can merely be remastered while the team focuses on new content from The Last Jedi and The Rise of Skywalker.
But the developer has opted for a more ambitious approach, with an open world structure that allows players to fly between planets at will and play through the episodes in any order. The combat has been revamped, with lightsaber-wielding characters now able to perform combos and use different Force powers, while blaster characters benefit from an over-the-shoulder character more familiar to fans of third-person action games.
"We wanted to create a new Star Wars game which was designed without the technical restrictions of the older games -- mainly episodes one to six -- and since then we have learned so much as a studio," McLoughlin explains. "The older Star Wars games were great for that generation of gamers, but now players expect and need a lot more freedom in their play. With this game we hope to give players a brand new way to explore and enjoy the entire saga."
So how far can the Lego formula go? Where do you take it after creating a fully explorable universe? McLoughlin can't actually say, but largely because the studio monitors the reception to its games so closely. After The Skywalker Saga is released, it will be evaluating what people do and don't like, which will inform the design direction of future Lego games as much as the IP they bear.
"We now have a greater toolset to evaluate play through analytics and user testing that just wasn't as readily available fifteen years ago," he says. "We can now very easily target sectors of play and enhance the areas we know get the most traffic, to help make the entire experience great from start to finish.
"One of the challenges of a game this size, with this amount of freedom is we don't know what order everyone will play it. This adds more importance to how we develop and elevate the game. Freedom is a massive part of modern games -- since the days of the cantina [in the early Lego Star Wars games], we have designed and developed over-world spaces from Middle Earth to Gotham City all with different challenges and hurdles to overcome. This game should be an amalgamation of all of what we have learned so far as a studio."
Correction: An earlier version of this article stated that the Lego series' sales were over 100 million units. Warner Bros. has confirmed that the actual figure is more than 200 million units. The article has been changed to reflect the new information.