Leaders of piracy group Team Xecuter arrested
Two people each charged with 11 felony counts following joint investigation by FBI and Homeland Security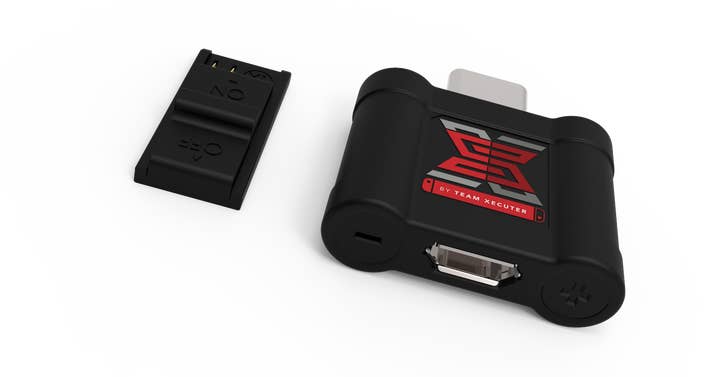 Two of the three alleged leaders of Team Xecuter, a group that specialises in enabling video game piracy, have been arrested.
An announcement by the US Department of Justice reports 48-year-old French national Max Louarn and 51-year-old Gary Bowser, a Canadian national in the Dominican Republic, have been arrested.
Bowser has already been deported from the Dominican Republic and appeared in a federal court in New Jersey. The US is currently seeking Louarn's extradition so he can stand trial.
The two have each been charged with 11 felony counts as part of a federal indictment, following a joint investigation by the FBI and Homeland Security Investigations.
Charges include conspiracy to commit wire fraud, conspiracy to commit money laundering, conspiracy to circumvent technological measures and to traffic in circumvention devices, wire fraud, and trafficking in circumvention devices. These have been filed in a US District Court in Seattle.
The federal indictment alleges that Louarn and Bowsers are two leaders of Team Xecuter, which develops and sells devices that hack games consoles in order to enable them to play unauthorised and pirated games.
A third leader, Chinese national Yuanning Chen, also faces charges.
Court documents suggest the entire group is comprised of over a dozen members around the world, including the developers who make the hacks, website designers who promote them, suppliers to manufacture them, and resellers to distribute them.
Team Xecuter has appeared in multiple headlines this year as Nintendo has taken legal action against resellers and internet service providers in order to block the group's SX line of products, which enable pirated games on Switch.
This case also covers other circumvention devices -- including the Gateway 3DS, Stargate, TrueBlue Mini and Classic2Magic -- that target Nintendo 3DS, Mirosoft's Xbox consoles, the NES Classic Edition and PlayStation Classic.
According to the indictment, Team Xecuter claims these devices are designed to allows users to design their own video games for non-commercial use -- e.g. homebrew games -- but the Department of Justice notes that the "overwhelming demand and use" for these products is piracy.
Team Xecuter is also accused of creating and supporting online libraries of pirated games, and even charging customers for a 'licence' that unlocks the full features of its devices, including the ability to play pirated games.
Last week, Nintendo won $2 million in a case against UberChips.com, a reseller of Team Xecuter products.
The platform holder also won an injunction against another reseller at the start of the year, and secured a UK High Court order commanding internet service providers to block access to four sites selling these products.