Kotick's ex-girlfriend obtained a restraining order against him
Activision Blizzard CEO subsequent girlfriend, Facebook COO Sheryl Sandberg, twice leaned on a tabloid to shelve stories on the issue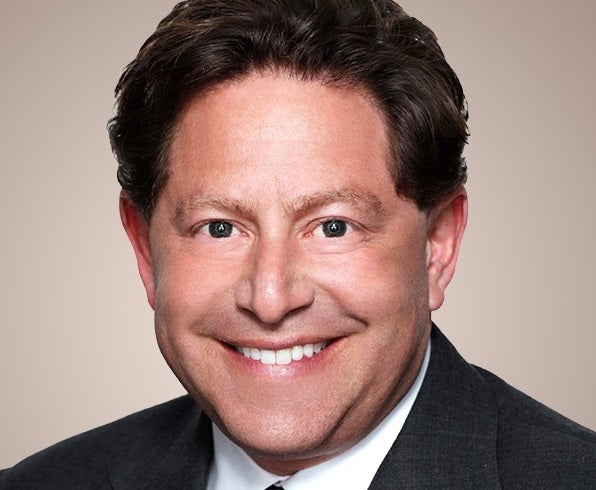 An ex-girlfriend of Activision Blizzard CEO Bobby Kotick obtained a temporary restraining order against him in 2014 after she accused him of harassing her at her home, according to a Wall Street Journal report.
Furthermore, on two occasions when UK tabloid The Daily Mail was preparing to report on that restraining order, Kotick's then-girlfriend, Facebook COO Sheryl Sandberg, persuaded the paper not to cover it. The Wall Street Journal reports that happened once at the beginning of her relationship with Kotick in 2016, and once near the end of it in 2019.
It goes on to say that the efforts were planned by Kotick, Sandberg, employees of both Facebook and Activision, as well as outside legal and PR advisors.
The paper reports that Kotick had told others that Sandberg threatened the Daily Mail, saying publishing an article about the restraining order would hurt the outlet's business relationship with Facebook.
Kotick denied saying that when asked by the paper.
As for the restraining order, a petition for a longer duration restraining order was dropped at the request of both parties three weeks after being filed. The Wall Street Journal cited "people with knowledge of the matter" as saying Kotick's ex-girlfriend from 2014 told people her declaration included exaggerations and falsehoods.
That declaration -- which is missing from the Los Angeles County Superior Court public case file regarding the restraining order but a transcript of which was reviewed by the paper -- says the woman broke up with Kotick due to his bullying and controlling behavior, and he responded by showing up to her home uninvited and trying to get in, leader her to call police.
The Activision Blizzard board of directors released a statement saying that Kotick had notified it about the 2014 incident when it happened, that it investigated and found no merit to the woman's allegations, and that it "continues to have full confidence in Mr. Kotick's leadership and his ability to run the company."
Kotick and his treatment of women has been a recurring problem for Activision Blizzard. The publisher was sued for gender discrimination last year by the California Department of Fair Employment and Housing and the Equal Employment Opportunity Commission in separate legal actions. One of Blizzard's co-presidents resigned when the publisher reportedly refused to pay her the same amount as her male co-president.
The Wall Street Journal also reported on Kotick threatening an assistant that he would have her killed, firing an attendant on a private jet he co-owned after she complained about sexual harassment from the pilot, and intervening to protect a studio head after HR investigated a sexual harassment complaint against him and recommended he be terminated.
Kotick's attempts to manage bad press have also been reportedly on previously, with the Wall Street Journal saying he floated the idea of buying outlets like Kotaku and PC Gamer in order to change the public narrative about him.