Kotick: "Absolutely no place" at Activision Blizzard for unequal treatment
After two more investigations are revealed by the press, publisher's CEO says it is "committed to addressing all workplace issues in a forthright and prompt manner"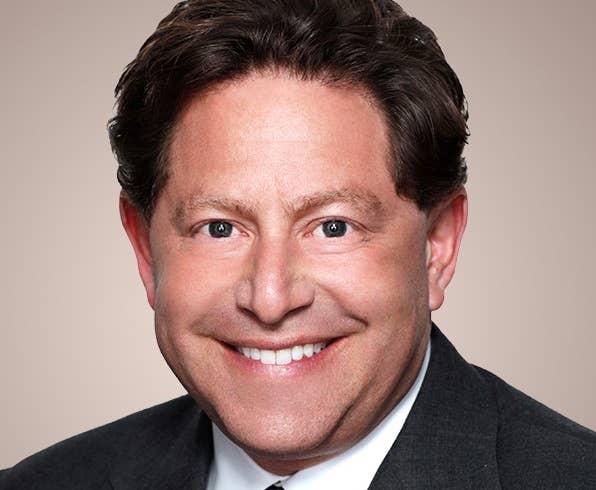 A day after two more investigations into Activision Blizzard came to light, the publisher today released a statement assuring that it is cooperating with the various regulatory bodies on those issues.
"We are deeply committed to making Activision Blizzard one of the best, most inclusive places to work anywhere," Activision Blizzard CEO Bobby Kotick said. "There is absolutely no place anywhere in our company for discrimination, harassment, or unequal treatment of any kind.
"While we continue to work in good faith with regulators to address and resolve past workplace issues, we also continue to move ahead with our own initiatives to ensure that we are the very best place to work. We remain committed to addressing all workplace issues in a forthright and prompt manner."
The Wall Street Journal yesterday reported that Activision Blizzard is being investigated by the Securities and Exchange Commission, and is in settlement talks with the Equal Employment Opportunity Commission.
The EEOC has been looking into gender-based harassment at the company, while the SEC is considering -- among other things -- whether Activision Blizzard had an obligation to inform investors about the California Department of Fair Employment and Housing investigation into workplace and gender pay gap allegations before the agency filed a lawsuit over it in July. (Activision Blizzard investors have also filed suit over the lack of disclosure.)
Kotick's assertion of working in good faith with regulators is also contested, as the DFEH expanded its lawsuit last month to accuse the publisher of shredding documents and interfering with its investigation, accusations Activision Blizzard has denied.
Activision Blizzard also denied the basis of the SEC investigation, saying, "The company is confident in its prior disclosures and is cooperating with the SEC's investigation."
The publisher also said it "has made a number of important improvements including significant changes to personnel, exiting a number of employees, and expanding compliance resources."
The statement did not specify which exiting employees constituted improvements, but the last two months have seen the departures of high-level executives including Blizzard president J Allen Brack, Activision Blizzard SVP of global HR Jesse Meschuk, and Blizzard chief legal officer Claire Hart.