Klang Games raises over $22m in Series B funding for persistent MMO Seed
Total funding reaches over $37m for one of the few remaining games announced for SpatialOS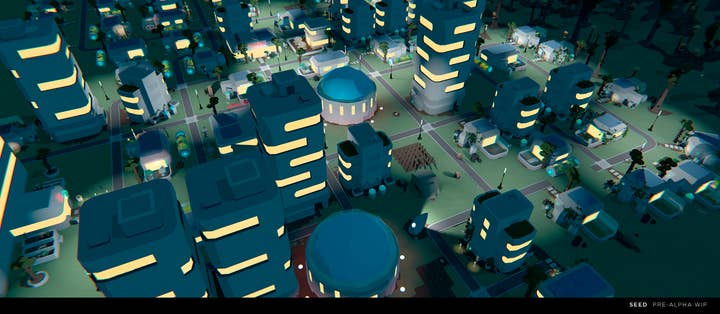 Klang has raised $22.33 million in Series B funding for Seed, its upcoming MMO being developed in SpatialOS.
Investment firm Novator led the funding round, with other contributors including Northzone, Neoteny, firstminute capital, Makers Fund, New Life Ventures, and LEGO investment arm LEGO Ventures.
Totaled with past funding, including rounds in March and July of last year, this brings Klang Games to $37.42 million raised for Seed.
"We are thrilled Novator and LEGO Ventures are making this big bet on us and for getting Ragnarsson on as our Chairman - he truly understands the value of single-shard MMOs and brings his amazing experience from CCP to Klang," said Klang CEO Mundi Vondi. "Partnering with LEGO Ventures, the global phenomenon of emergent gameplay, is fantastic and aligns perfectly with our vision. Finally, we are humbled that our great current investors Neoteny, firstminute Capital, Northzone, and Makers Fund are joining the round as well and couldn't be more excited to have the fuel to deliver SEED without compromising on its very big vision."
The "big vision" Vondi is referring to is that Seed is planned to be an MMO life simulator with a large, persistent world that players work together to rebuild. Actions taken by players continue to exist in the world after they have logged off, and characters will continue about their business without players online to guide them.
To make this possible, Klang is developing Seed in SpatialOS, and it appears to be one of the few known games remaining to use Improbable's ambitious engine. Earlier this week, Spilt Milk Studios shut down its SpatialOS MMO Lazarus after three years of open alpha, Automaton Studios entered administration and cancelled its battle royale Mavericks: Proving Grounds at the start of August, and Bossa Studios closed its MMO, Worlds Adrift, in May.