IGDA criticizes King's "predatory" trademark tactics
Dev group targets Candy Crush Saga maker, has business/legal special interest group looking into the issue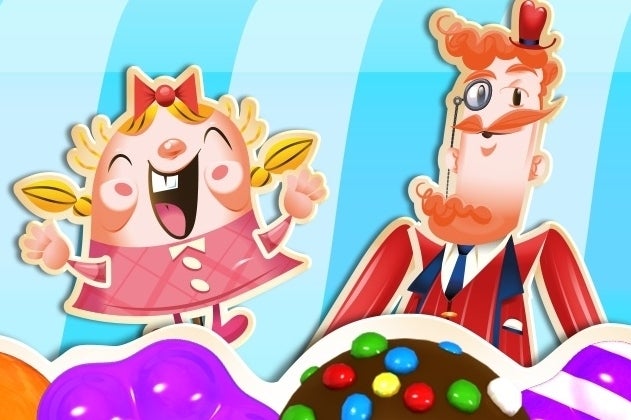 The International Game Developers Association doesn't frequently critique individual companies, but has made an exception today for Candy Crush Saga maker King. With the company today announcing its initial public offering, the IGDA has released a statement on King's recent efforts to assert trademark rights over other developers' use of the words "candy" and "saga."
The group's statement, attributed to executive director Kate Edwards, follows below:
"As an advocacy organization for game developers, the IGDA diligently monitors issues that may restrict a developer's ability to create and distribute his or her work. After reviewing the Trademark filing and subsequent conduct by King Inc. in relation to its popular game, Candy Crush Saga, we feel we should comment.
"While we understand and respect the appropriate exercise of Trademark rights, King's overreaching filing in its application for the Trademark for its game Candy Crush Saga, and its predatory efforts to apply that mark to each separate word contained in that name, are in opposition to the values of openness and cooperation we support industry wide, and directly contradict the statement King's CEO, Riccardo Zacconi, made on January 27th. Our Business and Legal Special Interest Group will be providing a more comprehensive analysis of this issue from its perspective soon."
The Zacconi statement Edwards refers to was made after the creator of a game called Scamperghost accused King of hiring another developer explicitly to clone it for King's own Pac-Avoid.
"King believes that IP - both our own IP and that of others - is important and should be properly protected," Zacconi said at the time. "Like any prudent company, we take all appropriate steps to protect our IP in a sensible and fair way. At the same time, we are respectful of the rights and IP of other developers."
A King representative had not responded to a request for comment as of press time.