King trademarks "Candy", goes after developers
UPDATE: King responds "we don't enforce against all uses of CANDY"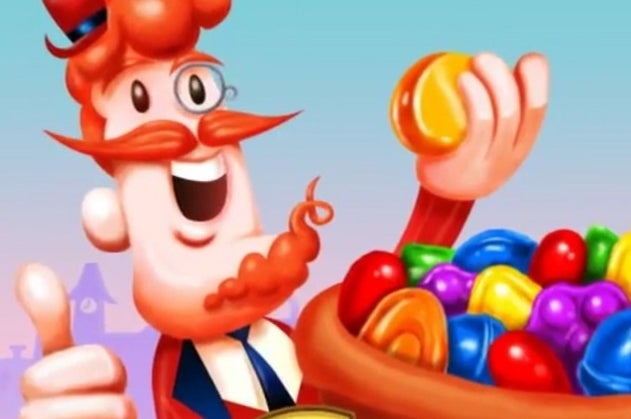 Update
A King spokesperson has responded to GamesIndustry International regarding its recent "candy" trademark and its contact with developers that it feels are infringing that trademark.
"We have trademarked the word 'CANDY' in the EU, as our IP is constantly being infringed and we have to enforce our rights and to protect our players from confusion. We don't enforce against all uses of CANDY - some are legitimate and of course, we would not ask App developers who use the term legitimately to stop doing so."
"The particular App in this instance was called 'Candy Casino Slots - Jewels Craze Connect: Big Blast Mania Land', but its icon in the App store just says 'Candy Slots', focussing heavily on our trademark. As well as infringing our and other developer's IP, use of keywords like this as an App name is also a clear breach of Apple's terms of use. We believe this App name was a a calculated attempt to use other companies' IP to enhance its own games, through means such as search rankings."
Original story
Candy Crush Saga creator King (formerly King.com) has trademarked the word Candy, and is currently contacting game developers that it believes are infringing on that trademark.
Benny Hsu, the man behind All Candy Casino Slots - Jewels Craze Connect: Big Blast Mania Land, is one of those developers. When he contacted King about the infringement notice its answer was firm.
"Your use of CANDY SLOTS in your app icon uses our CANDY trade mark exactly, for identical goods, which amounts to trade mark infringement and is likely to lead to consumer confusion and damage to our brand," Sophie Hallstrom, King's IP paralegal told Hsu, in an email published by Gamezebo.
"The addition of only the descriptive term "SLOTS" does nothing to lessen the likelihood of confusion."
Hsu added that if King continued with legal action "myself and other indie developers don't have the money or resources to fight back... I plan on changing the name if that is what I must do."
GamesIndustry International has reached out to a number of King representatives for comment.
King applied for the trademark in February last year and the United States Patent and Trademark Office approved it on January 15. The trademark covers a wide range of products including games, clothing and educational services.