King: We do not clone other people's games
Candy Crush company denies accusations but removes game in question "for the avoidance of doubt"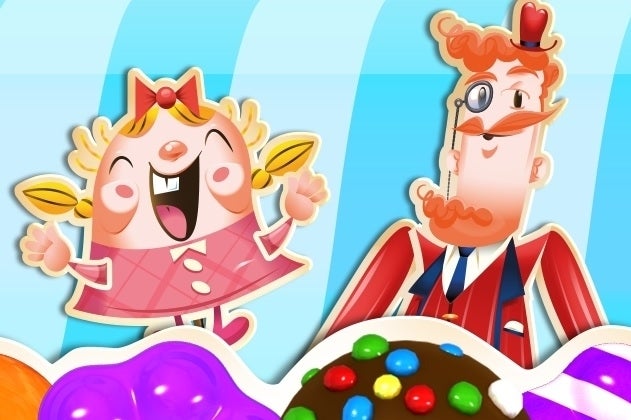 King has removed the game Pac-Avoid from its website after a developer accused the Candy Crush Saga company of basing it off his own game, Scamperghost.
"King does not clone other peoples' games," the publisher said in a statement. "King believes that IP - both our own IP and that of others - is important and should be properly protected. Like any prudent company, we take all appropriate steps to protect our IP in a sensible and fair way. At the same time, we are respectful of the rights and IP of other developers. Before we launch any game, we do a thorough search of other games in the marketplace, as well as a review of trademark filings, to ensure that we are not infringing anyone else's IP. However, for the avoidance of doubt, in this case, this game - which was coded by a third-party developer 5 years ago - has been taken down."
The cloning accusation was just the latest in a series of IP controversies for King this week. First came news of the company's recently filed EU trademark on the word "candy," a trademark it was enforcing against the developer of Candy Casino Slots - Jewels Craze Connect: Big Blast Mania Land. The publisher said it would not be enforcing its trademark against all uses of the word, just those it felt were infringing on its rights or in danger of confusing players.
Shortly after that news broke, King challenged a trademark filing by developer Stoic for the name of its debut game, The Banner Saga. In its challenge filed with the US Patent and Trademark Office, King alleged that The Banner Saga was "confusingly and deceptively similar" to King's own use of Saga in its games. Following some outcry over that decision, King released a statement saying it was not trying to stop Stoic from using the Banner Saga name, but had to file a challenge or else it would have been easier for other companies to make illegitimate use of the word.
"This is an important issue for King because we already have a series of games where 'Saga' is key to the brand which our players associate with a King game; Candy Crush Saga, Bubble Witch Saga, Pet Rescue Saga, Farm Heroes Saga and so on," a representative said. "All of these titles have already faced substantive trademark and copyright issues with clones."