Kabam to pay $18m for stadium naming rights
Deal to rebrand UC Berkeley's Memorial Stadium will last for 15 years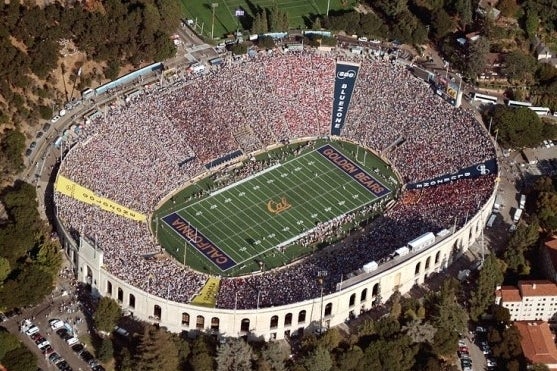 The mobile game company Kabam will spend $18 million for naming rights on a college football stadium.
According to a report on Venturebeat, Kabam will pay the money over 15 years to change the name of UC (University of California) Berkeley's Memorial Stadium to, "Kabam Field at Memorial Stadium." It will be the most lucrative deal of its kind in the history of college sports in the United States.
"We have such a strong ties to Cal. The original business plan, for doing social networking, was created in a Cal classroom," said Kabam CEO Kevin Chou. "It wasn't the game company. But of the four co-founders, three of us went to Cal and that's how we go to know each other.
"At first, we said it sounds crazy. But they came to us and said here is the profile of the kind of company they are looking for. It is their first corporate sponsorship ever. The state is cutting funding, and that's horrible. We felt we got so much out of Cal that it was a great way to give back. We'll do guest lectures. We'll have a scholarship."
Kabam, which has hired 10 per cent of its staff from the University of California, expects to make around $300 million in revenue this year. In August, a stock sale valued the company at $700 million.