Kabam valued at $700 million
Stock sale puts huge value on social gaming firm, $300m revenue expected this year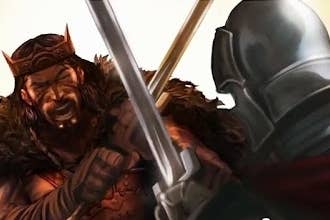 Kabam has been valued at $700 million in a private sale of $38.5 million in common stock.
The sale was for the benefit of its employees and investors, both old and new. Kabam now has 700 employees worldwide, and CEO Kevin Chou organised the sale so that they would benefit from its rapid growth.
"In the last 12 months, Kabam has launched North America's most successful game publishing and platform business, bringing over 20 high quality titles to market," Chou said in a statement issued to the Wall Street Journal.
"Our talented employees are the ones making these efforts so successful."
Kabam's last $85 million funding round was completed in May 2011, at a valuation of $525 million. The online social game company expects revenue of $300 million this year, significantly up on the $180 million it made in 2012.
Last month, Kabam laid off a small number of staff as part of its transition towards mobile devices, and away from the social networks on which it built its reputation. The company claims that less than 30 per cent of its revenue comes from Facebook.