Kabam hits $180 million revenue in 2012
Mobile now accounts for $100 million of gross revenue after shift away from social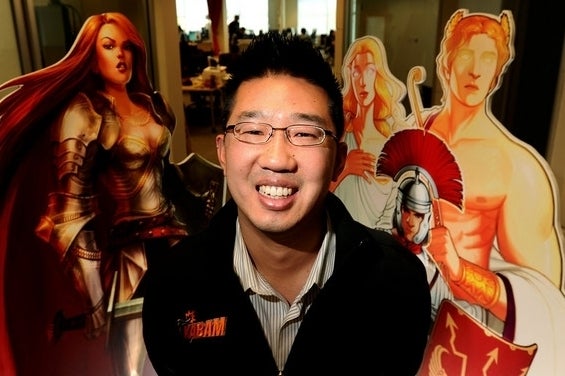 Kabam's aggressive move from social into mobile last year brought in more than $180 million in gross revenue.
That figure includes the 30 per cent the developer pays to Apple, Google and Facebook, but it still represents 70 per cent year-on-year growth. Significantly, Kabam's releases on Android and iOS now contribute the majority of the company's revenue - more than $100 million in 2012.
"Kabam blew past its plan in 2012," said co-founder and CEO Kevin Chou in a statement. "At this time last year we forecast 2012 revenue to grow by 30 to 40 percent. Because of our team's focus on strategic growth across diverse game genres and platforms, including mobile and the web, we exceeded our own expectations.
"We have built what is now well more than a $100 million-plus annualised mobile business in less than one year with a slate of exciting new games across multiple genres."
Kabam's success has been driven by lucrative titles like The Hobbit: Kingdoms of Middle-earth and Kingdoms of Camelot. The company declined to comment on a possible IPO, though the $120 million the company has raised from investors has placed a high price on going public.
But the company is expanding. Earlier this month, it acquired the Vancouver-based studio Exploding Barrel Games. In June last year, it acquired Wild Shadow Studios, developer of Realm of the Mad God.
Thanks, Gamesbeat.