Join our free webinar on EGX and the future of live events
The EGX team discuss the role live shows can play in building and supporting game communities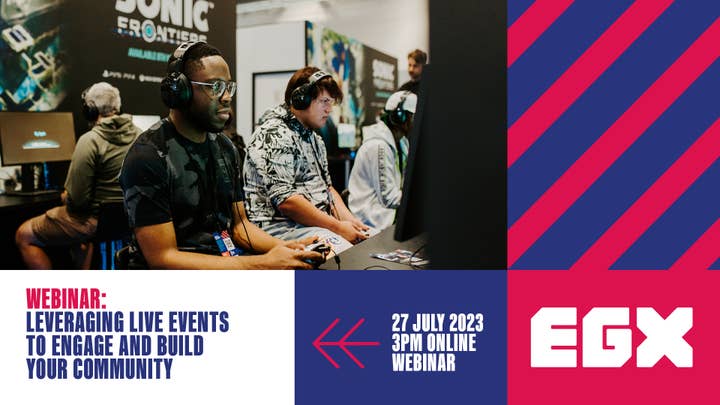 A free short webinar from GamesIndustry.biz and EGX will discuss the state of live events and their further evolution in helping games companies build, support and maintain communities.
Games companies can sign-up for the webinar here. It takes place Thursday, July 27 at 3pm BST.
The session will detail how EGX is changing. To better work with game communities, the UK's biggest games consumer show is developing new elements and creating new partnerships to engage the most dedicated fans. From cosplay to retro, live panels to meets and greets, photo opps, community meet-ups, competitions, tournaments and more, hear from the EGX and ReedPop teams to discover:
How publishers and developers can take part in live shows like EGX and PAX in new ways beyond the booth
Case studies of games that have worked with EGX to deliver impressive results
How ReedPop is building live shows with creators and influencers in mind
What to expect from EGX 2023
The webinar is called Leveraging live events to engage and build your community Speakers include EGX event director Jenny Martin and head of GamesIndustry.biz Christopher Dring.