Jobs Roundup: January 2023 | Cinzia Musio is appointed interim CEO of Code Coven
UPDATE: Scott Rogers joins Gamebreaking Studios to oversee new gaming division, nDreams hires Jake Parker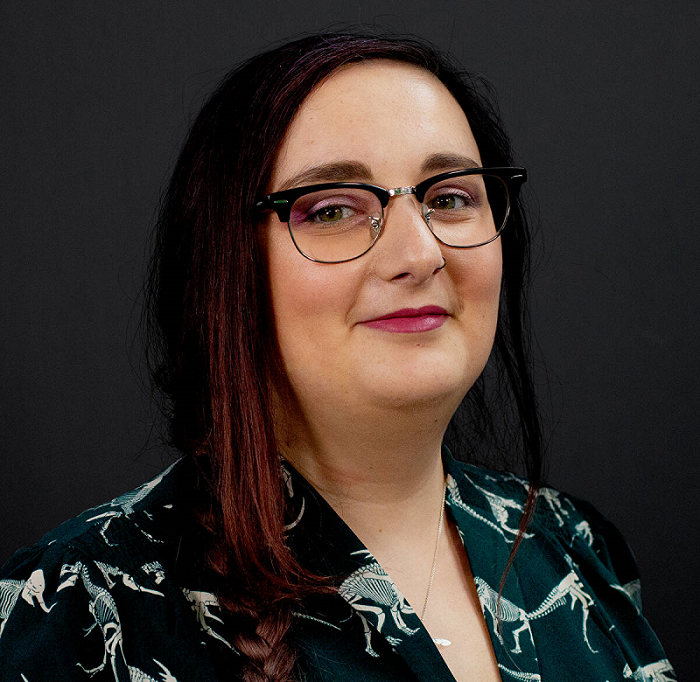 It can be difficult keeping track of the various comings and goings in the games industry, which is why we compile them in semi-regular round-ups.
If you have new appointments or transitions in your company that belong here, please send the names of the appointees, new role and company, and prior role and company to newhires@gamesindustry.biz.
Cinzia Musio | Interim CEO, Code Coven
Game development accelerator Code Coven has named Ciniza Musio as its interim CEO.
They will oversee operations at the company while its current CEO, Tara Mustapha, will be taking parental leave.
Musio's professional career as an equity, diversity, and inclusion consultant includes a four-year stint at Splash Damage.
"When I look at the values of Code Coven, in that we aim to develop confidence and compassion and care, there is no better person than Cinzia who lives those values every day, said Mustapha.
"I am so proud to say Cinzia Musio is our Interim CEO who will continue to keep us accountable and ensure that we are able to live and create the work environment that we are so determined to change in the industry as a whole."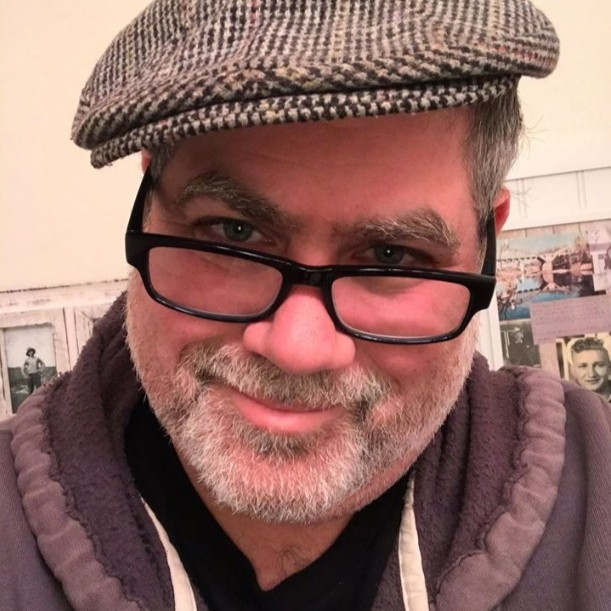 Scott Rogers | Design director and principal game designer, Gamebreaking Studios
Gamebreaking Studios announced that Scott Rogers will be overseeing its new game division.
He will work alongside the studio's co-founder Taylor Hellam in the new effort.
Rogers joined the gaming firm as design director and principal game designer.
He brings experience, having worked at gaming firms such as THQ, Disney, and Spaces Inc.
Rogers' game credits include Pac-Man World, God of War, and Darksiders.
"It feels great to be working with such a talented team," said Rogers.
"We're eager to get started creating the best multiplayer cooperative games for PC and mobile platforms."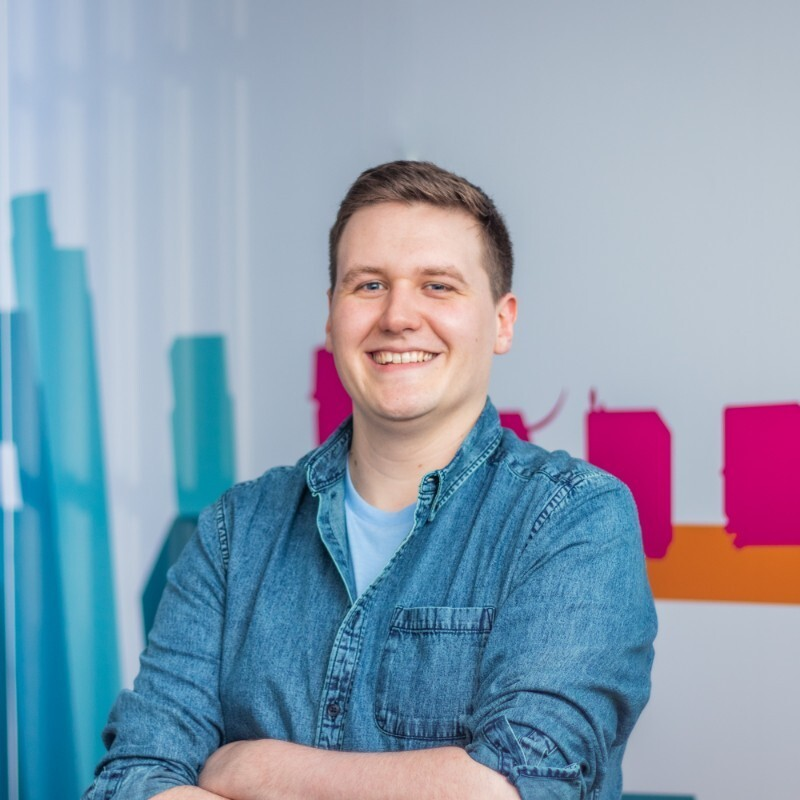 Jake Parker| Content scout, nDreams
Jake Parker has been appointed a content scout at game publisher nDreams.
Parker oversees events to connect with indie developers about future partnerships with the firm in his new role.
He previously worked at Kwalee as a senior publishing manager. His career history also includes working at Codemasters.
Parker also had a three-year stint at the digital agency Fish in a Bottle.

Roblox extends the executive team with a quartet of appointments
Roblox has announced a group of appointments joining its global leadership.
Tian Lim has been hired as vice president of product for the creator group. Tian Pei was named head of sports partnerships. Ashley McCollum was appointed head of immersive media solutions. Justine Higueras steps into the head of emerging verticals role.
Lim previously served as vice president of UX and product at Google Play. Before her new role, Pei was the director and general manager of Unity's sports vertical.
McCollum's last position was senior vice president of revenue and partnerships at Westbrook Media. Higueras last served as brand partnerships manager at TikTok before joining Roblox.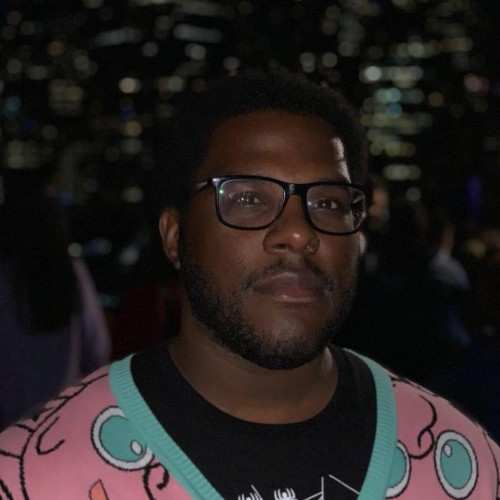 O'Dell Harmon Jr. | Content communications specialist, PlayStation
Sony has hired O'Dell Harmon Jr. as its newest PlayStation content communications specialist.
Harmon's career includes working as a games journalist and PR coordinator at Stride PR.
He also had a seven-year stint at The Game Fanatics as a features writer.
"I'm three weeks into my new job as the content communications specialist on the content communications team [at] PlayStation. Play Has No Limits, and neither do I," he said in his announcement on Twitter.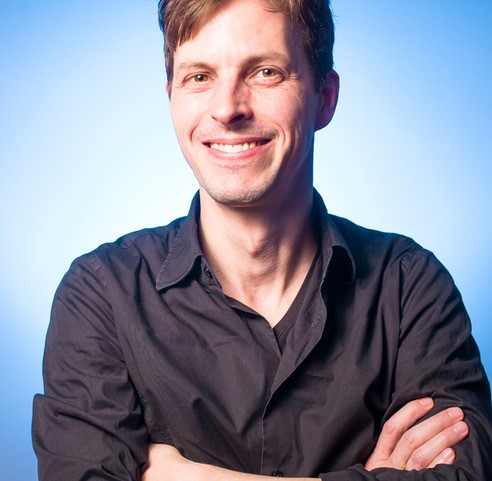 Bernd Diemer | Vice president of editorial-social experience, Ubisoft
Ubisoft has hired Bernd Diemer as vice president of editorial of social experience.
In his new position, he will oversee the game publisher's global strategy for in-game social interactions for users.
Diemer has worked in various positions, including creative director at DICE, principal designer at Guerilla Games, and creative director at Improbable.
His game credits include Crysis, Horizon: Zero Dawn, and Star Wars: Battlefront.
"I am honored to join Ubisoft and gain the opportunity to collaborate with talented global teams to shape the future of social experience in Ubisoft's games," said Bernd.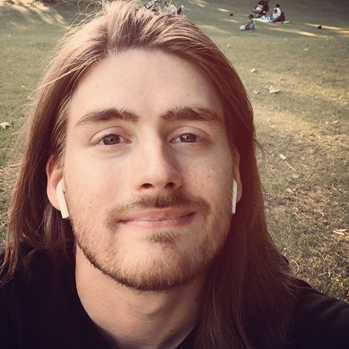 Jonathan Winters | Chief marketing officer, Snowprint Studios
Snowprint Studios has appointed Jonathan Winters as a chief marketing officer.
Before his new role, he served as director of performance marketing at Miniclip.
He was with the games company for eight years.
"Jonathan's track record and extensive experience from marketing a large number of titles across multiple platforms make him the ideal person to drive Snowprint's marketing strategy," said Snowprint Studios CEO Alexander Ekvall.

Formation Games adds a trio to the leadership team
Sports game studio Formation Games announced a trio of hires to join its leadership.
John Collins has been hired as creative director, Martin Korda joins as narrative director, and Ryan Moore is named lead systems engineer.
Collins' career history included working at Space Ape Games and on titles such as Beatstar.
As a games writer, Korda's game credits include FIFA, Destiny 2, and Need for Speed Rivals.
Moore's experience includes a stint at PlayStation and working for Media Molecule.
"All three of these new team members have experience of scaling to player demands and designing for a constantly evolving live service game, and I couldn't be more confident knowing they're leading our teams," said Formation Games CEO Jonty Barnes.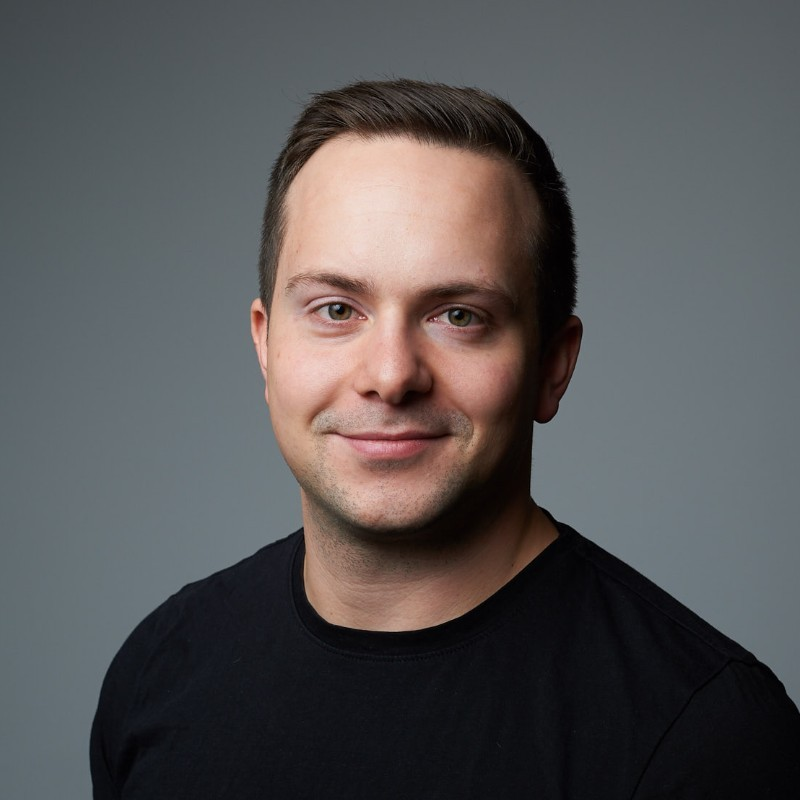 Jakub Trancik | Product director, Kolibri Games
Kolibri Games has snagged Jakub Trancik as its new product director; he'll be working on its Idle Miner Tycoon title.
Trancki will be reporting to managing director Guillaume Verlinden.
Throughout his career, he's served as head of business intelligence and games design at SuperScale. He also held the position of senior product manager at DECA Games.
"I look forward to applying my experience in games systems design and analytics to Idle Miner Tycoon. Having worked on over one hundred different games across a wide array of genres, I'm confident of providing a structured but unique input to Idle Miner Tycoon's future growth and long-term success," Trancki said.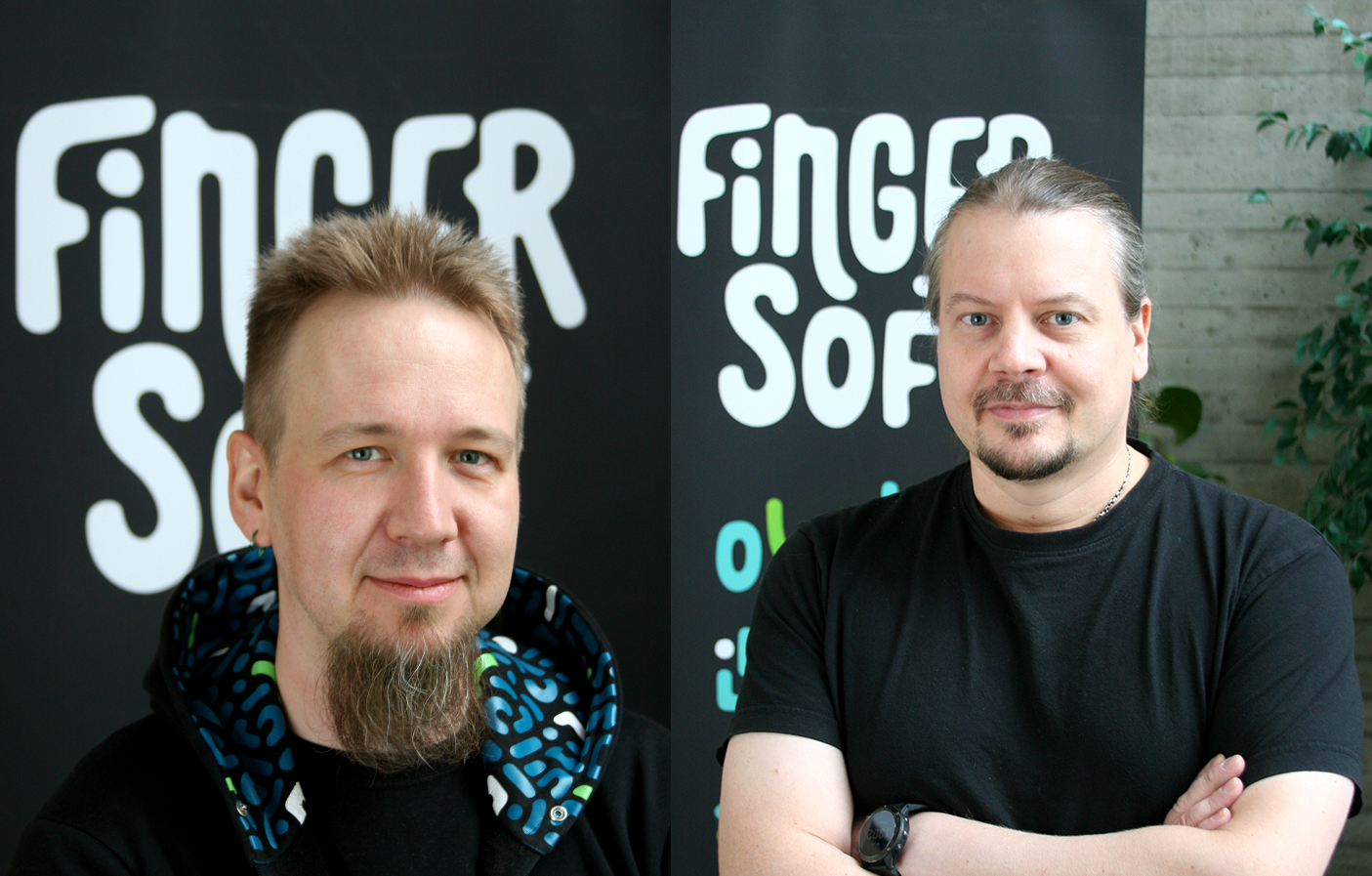 Fingersoft grows with duo appointments
Mobile game studio Fingersoft has expanded with two appointments to its executive team.
Otto Simola has been appointed as head of game economy, and Markku Voho has been promoted to head of product marketing.
Simola previously served as ad monetization manager at the game developer, and he's been with the company for six years. He had a three-year stint at Cyberlightning as a software engineer in his career.
Before his promotion, Voho held various product and marketing roles within the firm. He originally joined Fingersoft in 2014 as a game developer.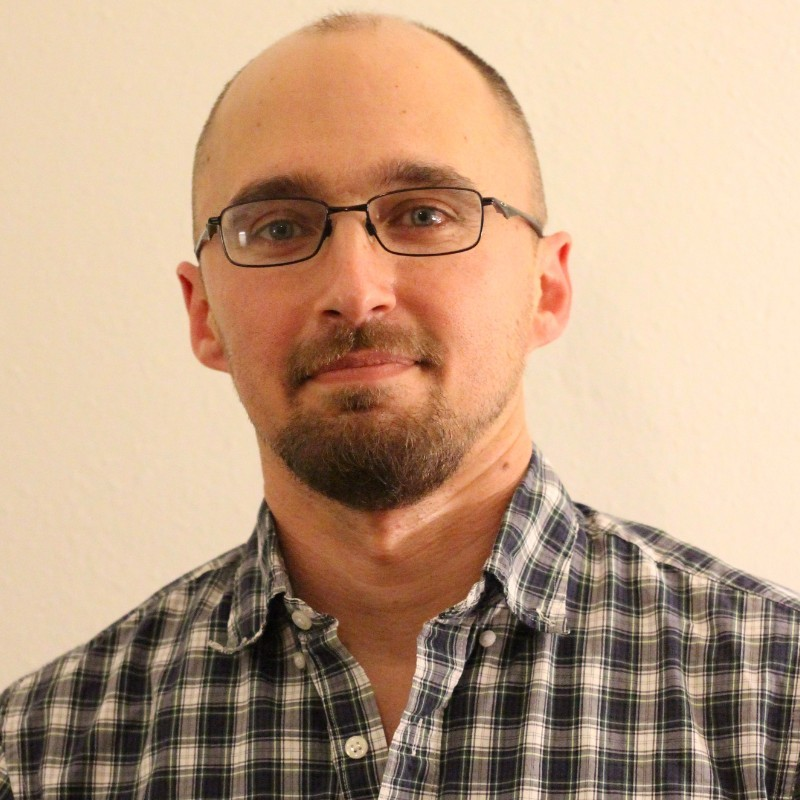 Rich George| Senior director of communications, Sega
Sega has hired Rich George as senior director of communications.
George will oversee the product PR operations for game series and corporate communications in the new role.
George's previous position was senior director of game communications at Activision Blizzard.
Throughout his career, he's worked at PR firm Rogers and Cowan PMK, and served as executive editor at IGN.
"…I'll be heading up the product PR function (and teams) for franchises like Persona and Yakuza in North America and Europe as well as managing corporate communications," George said on LinkedIn.
"My ten-year-old self would not even be able to comprehend this."
Bastion expands senior management team with new hires and promotions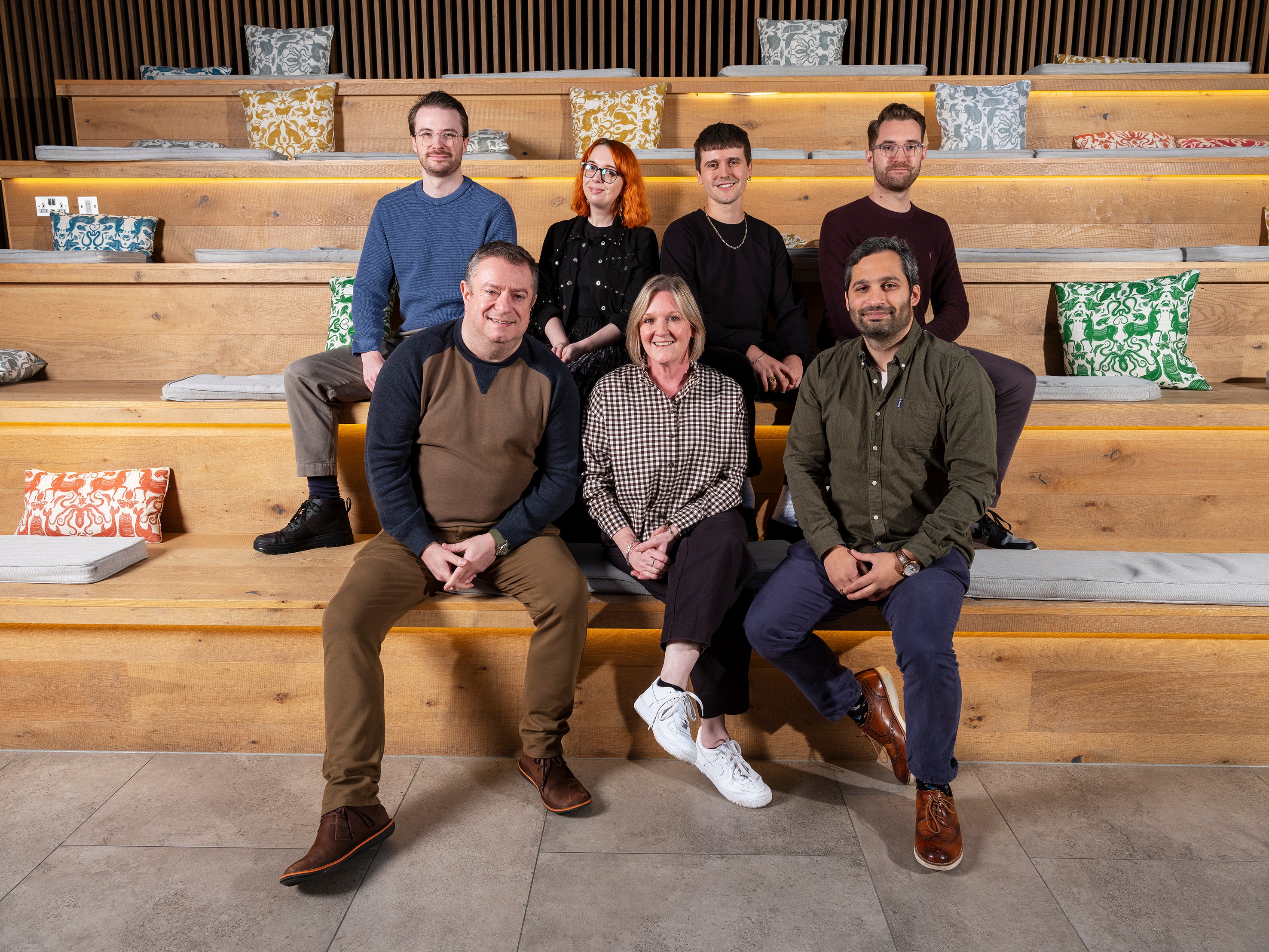 UK video games agency Bastion has expanded its executive team with a quartet of appointments.
The firm has hired Jo Cooke as group director, while Jasper Pickering and Ross Bowes have joined as account executives.
"A great way to start the year with three brilliant new team members. Jo brings a wealth of games marketing experience to the agency, enabling us to create comprehensive marketing solutions for developers and publishers," said Bastion's Dean Barrett.
In terms of promotions at the agency, Becky Mullen has stepped into the role of senior account director and Ravi Vijh has been promoted to managing director.
Ben Skipper will now serve as account director, and Will Lawes will step into the role of senior account manager.
Daisy Hearn was promoted to account manager, and Toby Pearce has been appointed senior account executive.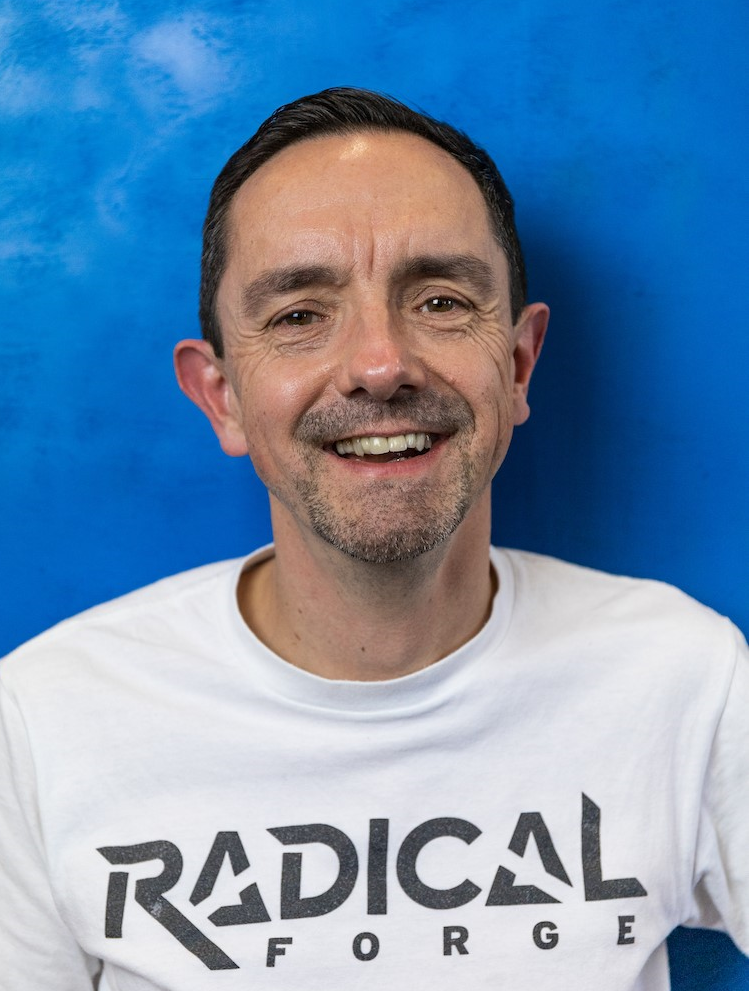 Stephen Hey | Head of publishing, Radical Forge
UK game studio Radical Forge has hired Stephen as head of publishing.
Hey's first responsibility will be creating a publishing team working on a new IP.
He brings 30 years of experience working in the games industry, where Hey's worked at firms such as EA, Connect2Media, and Infogrames.
"We've grown from two founders to a team of 70 plus in five years, and bringing in people with the experience of Stephen will help us fulfill our ambitions for Radical Forge in the future," said Radical Forge chief operating officer Tom Didymus.

Guild Esports makes additions to its executive team
Guild Esports has announced its expanded senior leadership with three new hires.
Luke Jones has been named director of esports and gaming, and Nick Westwood has taken on the role of senior vice president of creative and strategy at the outfit. Meanwhile, Georgia Morison will serve as head of events and headquarters.
Morison's work history includes serving as head of premium services at Levy UK and senior operations delivery manager of Gfinity PLC.
Jones previously served as senior gaming and esports manager at Red Bull Racing and Red Bull Technology. Additionally, his work experience includes a three-year stint at Live Nation Entertainment.
Westwood brings with him experience in multimedia production, having worked at firms such as RYFX media, Gfinity PLC, and OTRO.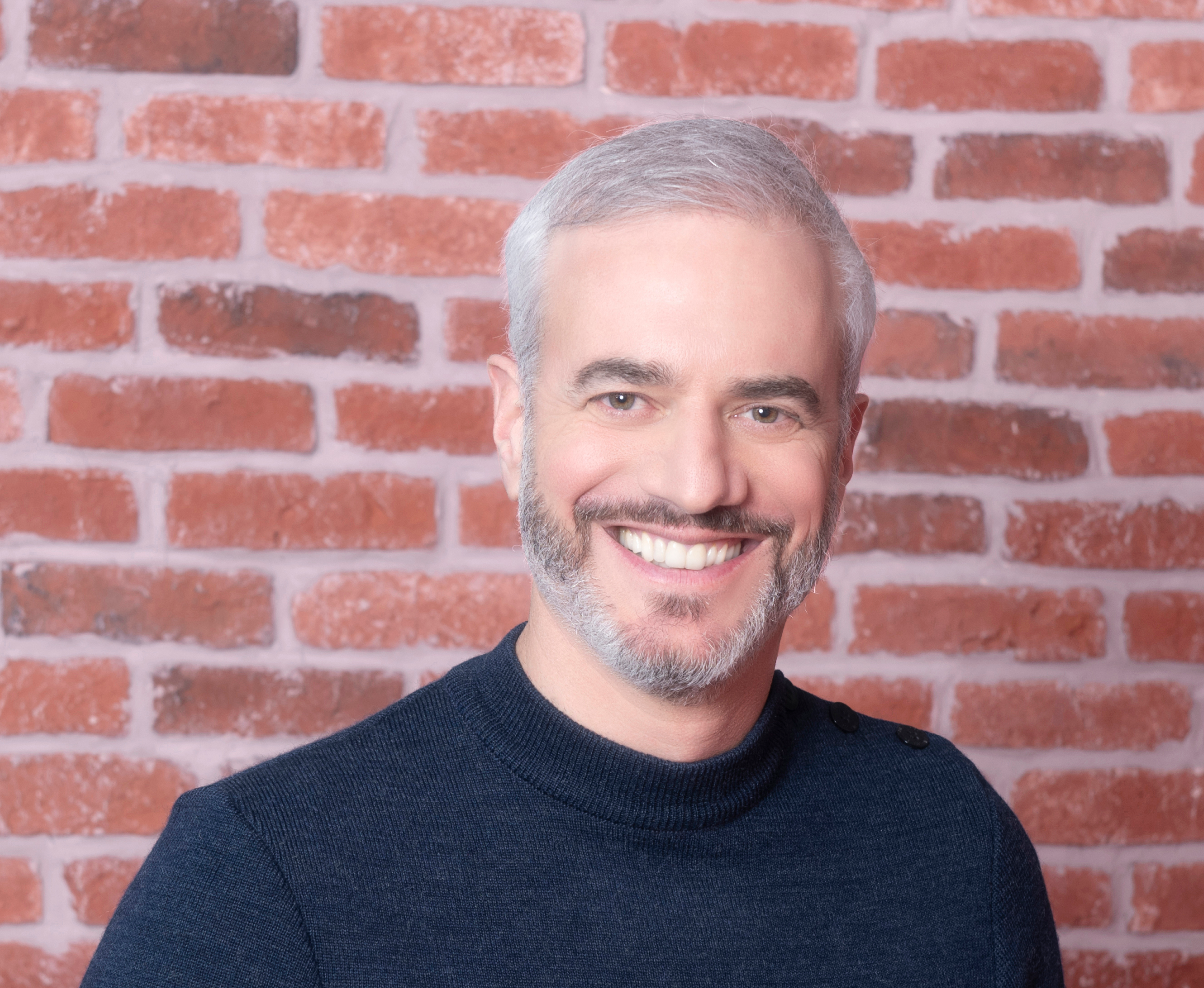 Alexandre de Rochefort | CEO, Gameloft
Game publisher Gameloft has appointed Alexandre de Rochefort as its new CEO.
Rochefort previously served as general manager and chief financial officer for the company.
"It is an honor to pursue my duty as CEO of Gameloft after over 22 years in this company," said de Rochefort.
"This is the dawn of a new era for Gameloft as a cross-platform game developer and publisher, and I am thrilled to be leading the company with the help of our reorganized Executive Committee and the trust of our parent company Vivendi."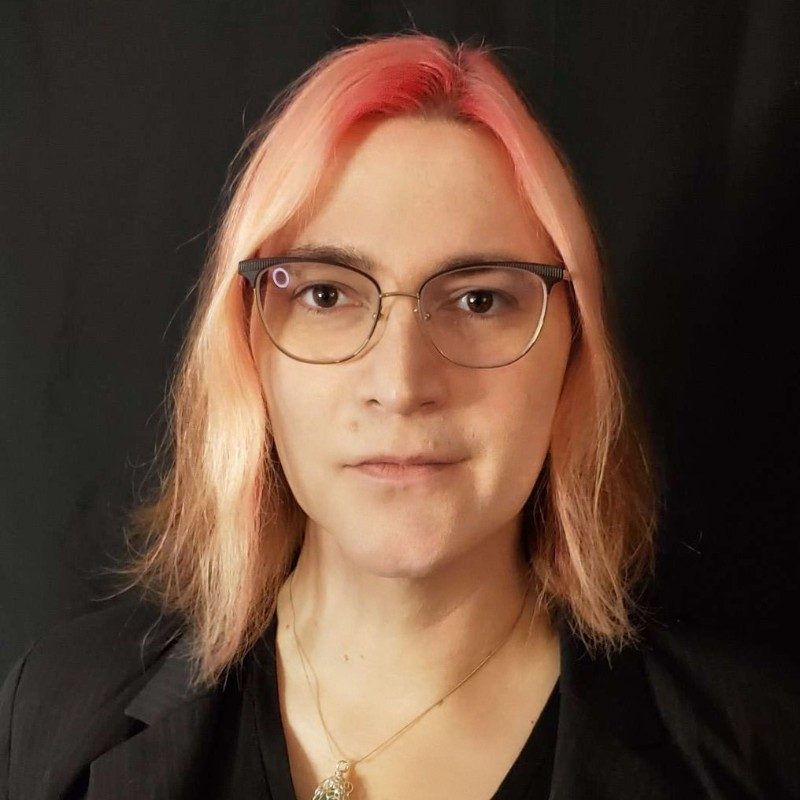 Mila Pavlin | Design Director UX, Monolith Productions
Monolith Productions has hired Mila Pavlin as UX design director to work on its upcoming Wonder Woman title.
Pavlin previously worked on God of War Ragnarök as a lead UX designer at Santa Monica Studio.
During her career, she also served as an art director at 2clams studios. Her game credits include Housewife Wars and Kitchen Rage.
"I'm happy to share that I'm starting a new position as Design Director UX at Monolith Productions (WB Games)!" Pavlin said in her announcement on LinkedIn.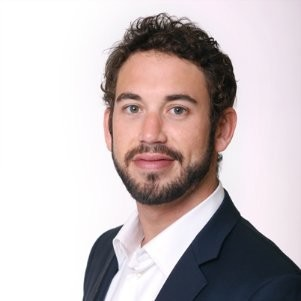 Nathan Sellyn | chief of staff, Behaviour Interactive
Nathan Sellyn has joined game developer Behaviour Interactive as chief of staff.
Before this, he was a consultant at Digital Development Management and Immutable.
Sellyn's career also included serving as chief creative officer at FlowMotion Entertainment.
"New year, nouveau moi. Stoked to join Canadian gaming leader Behaviour Interactive as chief of staff," he said on LinkedIn.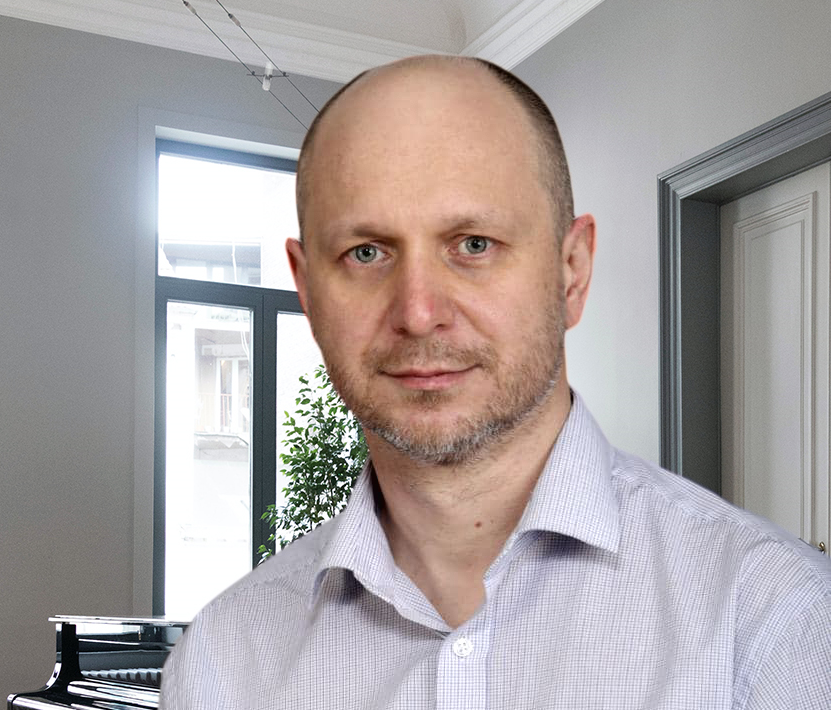 Yaroslav Berezovskiy | Creative producer, PreviewLabs
Yaroslav Berezovskiy has been appointed as creative producer at PreviewLabs.
In his new position, he will oversee prototype development efforts for the company's clients.
Throughout Berezovskiy's professional career, he's worked at companies such as Wargaming, Kabam, and Disney.
"In rapid prototyping, it is imperative to have expertise both in creative and engineering aspects. With his broad experience in game design and development, Yaroslav is going to be instrumental in taking our company to the next level," said PreviewLabs CEO Bernard François.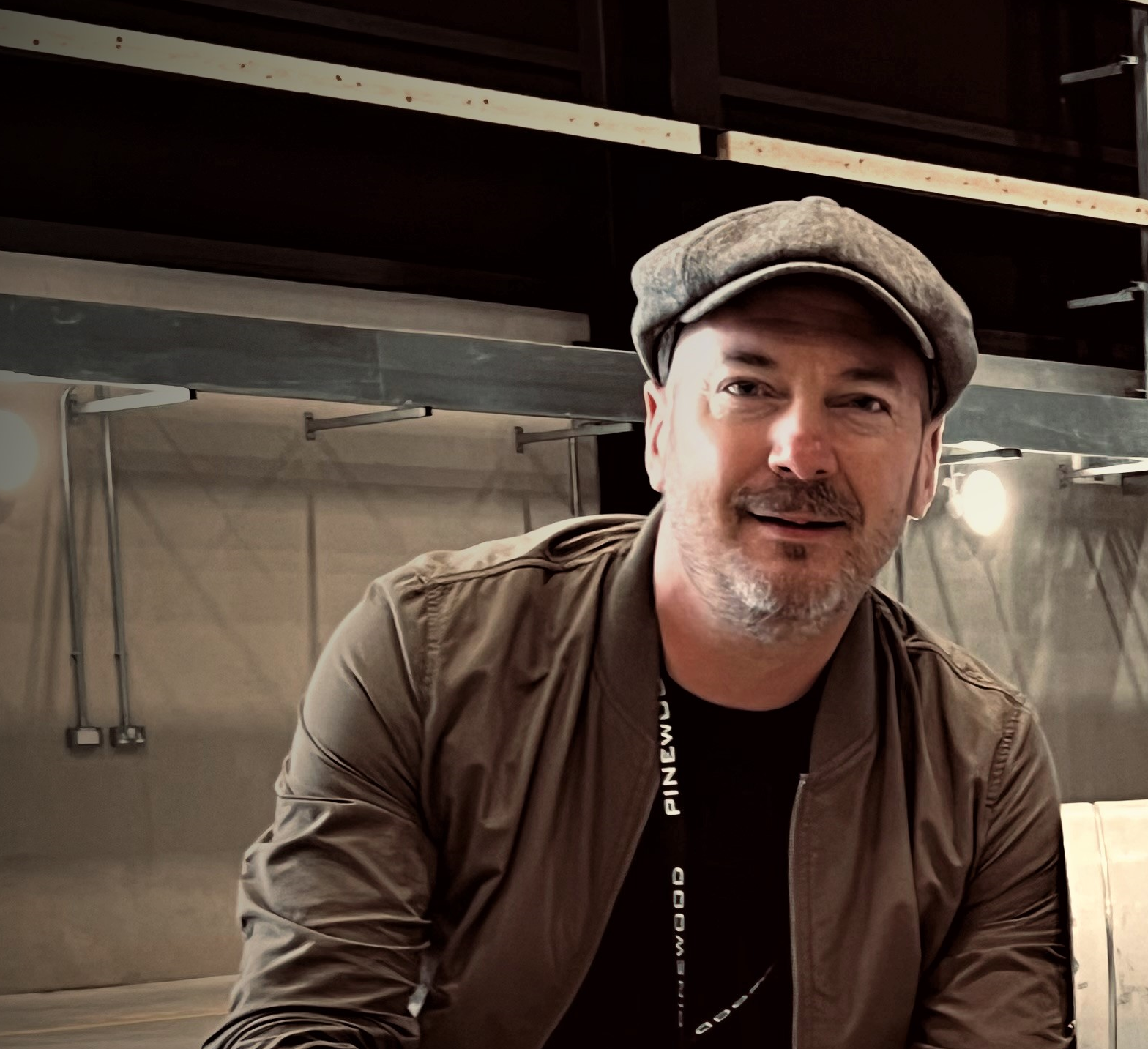 Lee Kirton | Entertainment director and creative producer, 4media
4media has announced that Lee Kirton has joined as entertainment director and creative producer.
He previously served as creative producer and director of communications and marketing at Platinum Films.
During his career, he had an 11-year stint at Bandai Namco Entertainment's Europe division, where he last worked as communications and marketing director.
Kirton's game credits include Elden Ring, Tekken, and The Witcher.
"I'm excited to bring my expertise to 4media group on a global level and to help lead and build a team to creatively deliver strategic stand out campaigns for existing and new clients," he said.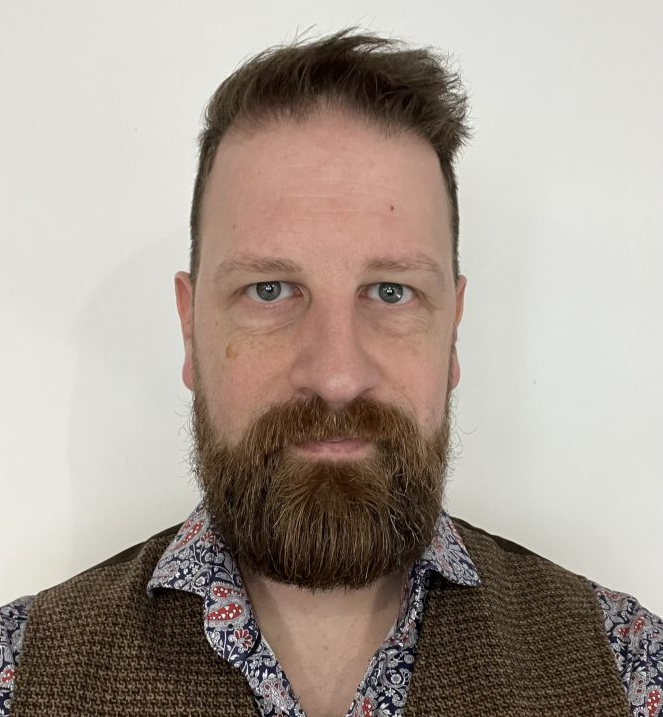 Erik Mogensen | Senior director of business development, Wizards of the Coast
Wizards of the Coast has promoted Erik Mogensen as senior director of business development.
In his new position, he will work on building a portfolio of licensed video games based on Dungeons & Dragons and Magic: The Gathering.
Mogensen previously served as head of business development and consumer products licensing at GamesWorkshop.
He's been with the board game company for 23 years throughout his professional career.
"I'm incredibly excited by the opportunity to work with old and new partners to bring everything from D&D and Magic: The Gathering to Transformers and Monopoly to digital life across all platforms!" he said on LinkedIn.
Eric Fenstermaker | Senior narrative designer, Something Wicked Games
Something Wicked Games has hired game designer and writer Erick Fenstermaker as senior narrative designer.
His career in the games industry includes an 11-year stint at Obsidian Entertainment.
Fenstermaker has developed titles such as Fallout: New Vegas, South Park: The Stick of Truth, and Pillars of Eternity.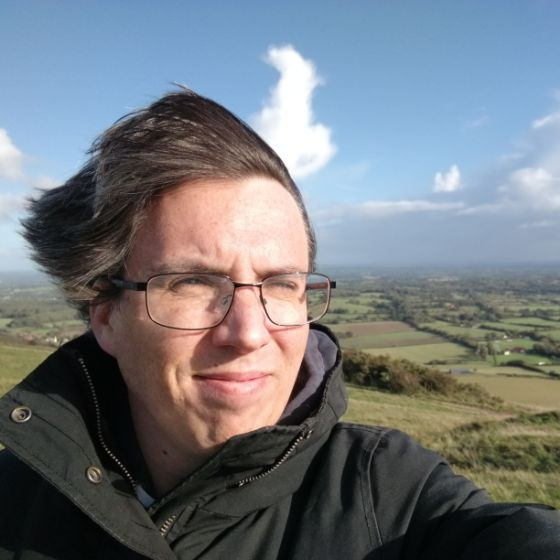 Mike Diver | Head of games, Premier
Entertainment industry agency Primer has named Mike Diver as its new head of games.
The firm's gaming unit and Diver will represent titles such as Dead Island 2, Hogwarts Legacy, and WWE 2K23.
He brings experience working at firms such as LADbible, VICE, and BBC.
"Mike brings with him a wealth of experience and industry knowledge that we know will add significant value for our clients. We're very excited to see where he takes the department in the future," said Premier director James Bruce.