Jeff Kaplan leaves Blizzard
Overwatch game director and 19-year veteran of the studio steps down; Aaron Keller to take over role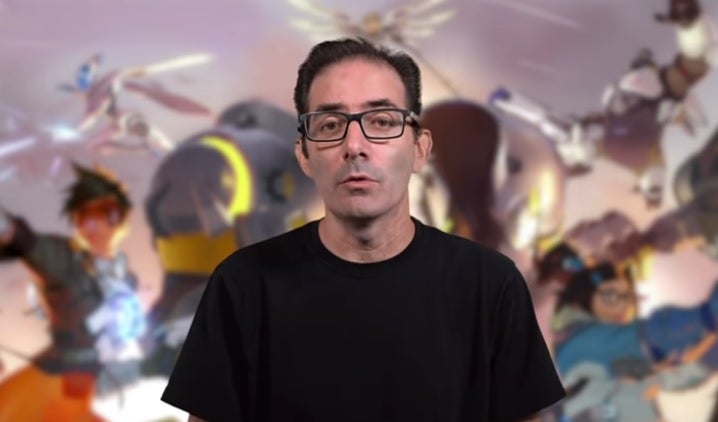 Jeff Kaplan is leaving Blizzard, the Overwatch game director announced in a post on the company's website today.
"I am leaving Blizzard Entertainment after 19 amazing years," Kaplan said.
"It was truly the honor of a lifetime to have the opportunity to create worlds and heroes for such a passionate audience. I want to express my deep appreciation to everyone at Blizzard who supported our games, our game teams and our players. But I want to say a special thanks to the wonderful game developers that shared in the journey of creation with me."
One of those developers, Overwatch founding team member Aaron Keller, will be taking over for Kaplan as game director on the title, as well as its upcoming sequel.
At 18 years with the company, Keller has been at Blizzard nearly as long as Kaplan. He worked on the original World of Warcraft, and more recently served as assistant game director on Overwatch.
In his own note, Keller called Kaplan "a great leader, mentor, and friend," and repeatedly expressed his love for Overwatch.
"While I have no pretenses about filling Jeff's shoes, I'm excited to step into the game director role and continue to be part of a team that's putting all of its heart, talent, and focus into the next iteration of Overwatch, and I'm honored to continue serving this incredible community," Keller said.
Beyond that, he said Overwatch 2 development "is continuing at a good pace," and promised more news on the game soon.
Kaplan's note did not explain why he was leaving the company, or what he planned to do next.