Jade Raymond, Warner Music and more: Watch today's free GI Live sessions here
Talks include GSD analysis of COVID impact on software sales, and Best Places winners on how to be a better studio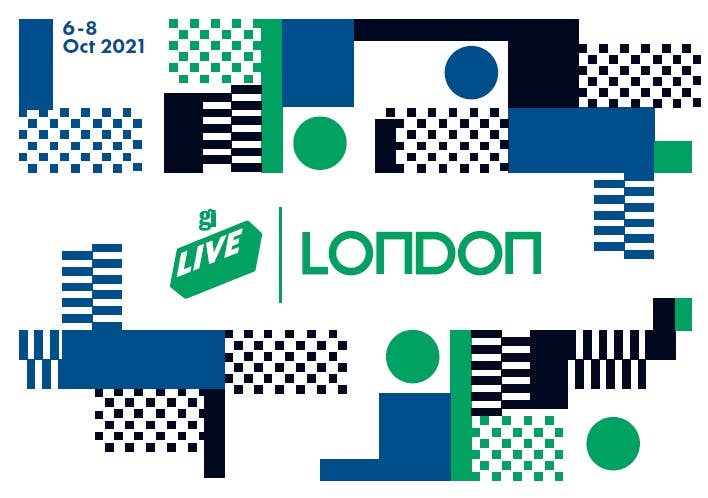 Even if you're unable to attend GI Live: London in person today, you can still enjoy all the sessions from the comfort of your home and/or office.
There are four pre-recorded sessions today, all of which will be livestreamed via our YouTube channel, as well as broadcast for those who join us at ExCeL London.
We'll be kicking off with our fireside chat with Jade Raymond in her first interview since forming the PlayStation-backed Haven Studios.
We'll also have panels and presentations from sales tracker GSD, a selection of the Best Places To Work Awards UK winners, plus Warner Music on why it's investing more into the games industry.
And don't forget, you can watch yesterday's free sessions -- including interviews with PlayStation boss Jim Ryan and Obsidian CEO Feargus Urquhart -- right here. You can also read the full Jim Ryan interview here.
10.30am
Fireside chat with Haven Studios' Jade Raymond
The former Ubisoft, EA and Google games veteran discusses the formation of a new independent studio, and the challenges of building a team during a pandemic
11am
Lasting Impacts of COVID-19 on Video Game Software
The Europe-wide retail and digital data project GSD looks at how the games market has performed during COVID and afterwards, and what we might expect from the future
12pm
Warner Music and why the music industry is investing in video games
Following Twenty One Pilots in Roblox, Warner Music will talk about the converging worlds of video games and music
12.45pm
​How To Be A Great Games Studio
Best Places To Work Awards winners Steve Cuss (Criterion), Hannah Wiggins (Mojiworks), David Bowman (Creative Assembly) and Shaun Rutland (Hutch) share what it takes to be a great games company in 2021