Is GAME really in trouble?
Latest financials suggest a company in crisis, but GAME's fight is far from over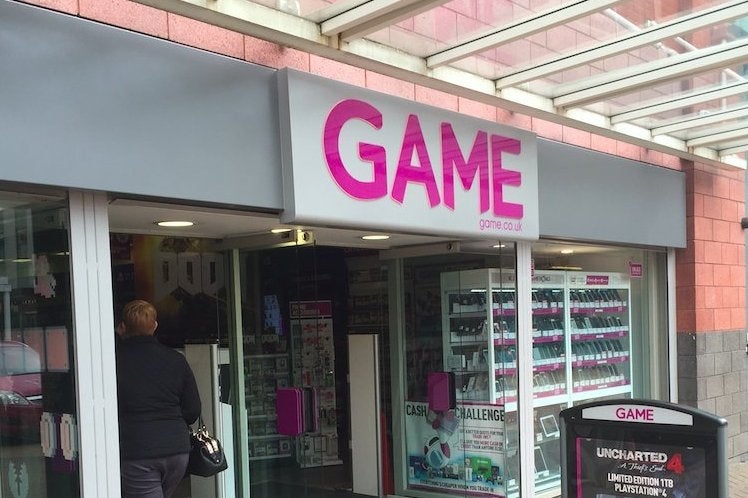 One glance at the headlines and you'll perceive that GAME is a retailer on the brink. Over the summer, we've reported on profits falling 81 per cent, credit insurance being pulled and its share price plunging to an all-time low.
Of course, GAME tells a different story. The retailer talks about how it only has one loss-making shop. It will tell you it is outperforming the market and that its events, digital, accessories and technology segments are all in growth. The firm likes to discuss how recent refinancing and the sale and lease-back of its HQ and distribution centre have significantly boosted its coffers. And it will insist that its recent struggles are entirely down to falling PS3 and 360 software sales, and it has now weathered that storm.
The truth, as with most things, lies somewhere in the middle.
To better understand the challenges facing GAME right now, it's worthwhile taking a glance at what happened at HMV.
HMV was another UK retailer facing significant threats to its physical media business. To offset these challenges, the HMV senior management team - led at the time by Simon Fox - began a process of diversification. The vision was to transform HMV from being a place where people buy music, movies and games, to a destination where people can watch bands, view movies and play games - as well as buy them. It acquired live music specialists MAMA Group and a number of high profile music venues, it snapped up GamerBase (a business with a series of locations where gamers met up to compete against one another)... it even opened a cinema.
These new ventures all showed signs of positive growth and profitability, yet they were not developing fast enough to offset the severe headwinds that faced physical CDs and DVDs (games, at the time, remained relatively buoyant). In an effort to survive, HMV sold its flourishing new businesses and, after entering and exiting administration in 2013, is now a far smaller entity.
"GAME's growth areas are not growing fast enough to offset the decline in its physical retail business."
GAME faces a similar situation. Like HMV, GAME does have a plan. Under the stewardship of Martyn Gibbs, the retailer wants to transform its stores from a purely retail destination to a piece of valuable marketing real estate. The vision is that GAME is a place where fans go to play and discover new games, meet like-minded friends and, if they fancy it, pick up a digital code or an extra controller while they're at it.
It's why GAME spent £20m on events company Multiplay last year, which is in the process of developing and rolling out 10 GAME Arenas in some of its larger stores. It's also why it is experimenting with the controversial business model of charging gamers to play things like PlayStation VR.
GAME likes to point to the success it is already seeing in this area. Event and digital revenue is up 45.2%, while accessories has increased 19% and its tablets and smartphone trade-in business shot up 60% during its last financial year. The firm has also moved into offering digital server hosting (via Multiplay) and it is handling the global hosting for EA's Titanfall 2.
Yet, like with HMV, GAME's growth areas are not growing fast enough to counter-act the declines it is seeing in its core physical retail market - and that's not about to get any easier. Latest figures from GfK suggest that the UK physical software market has fallen 8.2% year-to-date in terms of revenue (although, of course, the vast majority of annual revenue comes from that crucial November/December period).
GAME does have money in the bank, but it only takes one bad Christmas to find itself in a perilous position. It needs to
"If GAME can get through Christmas, 2017 offers more opportunity with Nintendo Switch, Red Dead Redemption and Project Scorpio."
escalate its new business ventures, whilst doing all it can to capitalises on the launches of Call of Duty: Infinite Warfare, Watch Dogs 2 and PS4 Pro - which is not exactly the strongest Q4 line-up.
Of course if it can manage it, then the company can look forward to a more optimistic 2017, one that already boasts a new Nintendo console, a new Xbox machine and the eagerly awaited return of Red Dead Redemption.
It's condescending to conclude that Q4 is crucial for GAME; of course it is, Christmas is always vital for practically every retailer.
Yet even more so than usual, GAME will know it must manage expectations and deliver on its targets this holiday season if it hopes to execute on its masterplan.