Irrational Games looks to hire devs with game Metacritic ratings over 85
Metacritic rears its ugly head, this time in the middle of a new job listing from Irrational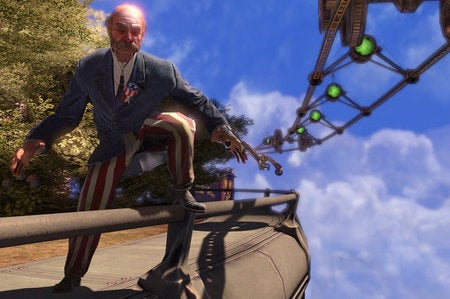 Irrational Games is currently seeking a new design manager, complete with the requirement that they have "credit on at least one game with an 85+ Metacritic review score."
The listing, which appeared on Gamasutra's job board, is looking for a design manager with "a strong passion for and experience with first-person shooters." There's no mention of the upcoming BioShock: Infinite, though it seems implausible that someone so senior would be brought onto the design segment of the game this late into production.
Perhaps most stirring about the listing is that it makes it a requirement to have the positive Metacritic credit along with at least 6+ years working as a designer in the industry and at least 3 shipped titles from pre-production through ship date. Irrational's listing becomes the first job listing to specifically name the importance of a Metacritic score, showing just how tough getting into the company might be for a developer looking for something new. There's been a rising trend of counting review scores towards performance bonuses and now job eligibility, and it's likely something that doesn't sit very well with many in the development community.
Of course, many games have gone on to do incredibly well without hitting an 85 or above; Fallout: New Vegas from Obsidian, for example. It was revealed some time ago that the team just missed its benchmark of an 85 rating to get bonuses, hitting an 84 overall.
[Via Eurogamer]