inXile crowdfunding Planescape: Torment follow-up
Wasteland 2 developer passes the hat again before delivering on original Kickstarter project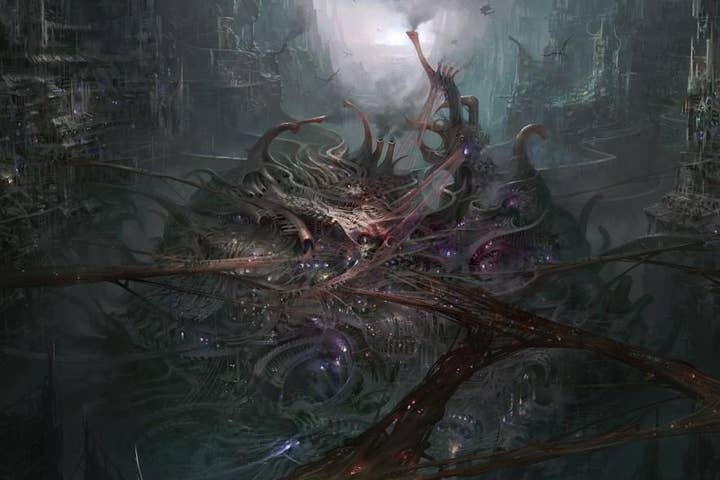 Last fall, inXile Entertainment founder Brian Fargo promised he would return to Kickstarter after the company's initial foray into crowdfunding, Wasteland 2, raised more than triple its requested budget. Fargo is making good on that promise this week, as inXile is launching a new campaign to fund Torment: Tides of Numenera, a spiritual successor to the classic PC role-playing game Planescape: Torment.
The game's official site states that the Kickstarter campaign proper will launch on Wednesday at 9 a.m. Eastern, with no funding goals or backer rewards revealed as yet.
While the original game used the Dungeons & Dragons pen-and-paper RPG license, the new Torment is based on Monte Cook's Numenera tabletop RPG system. Cook worked on the original Planescape setting for Dungeons & Dragons, as well as the third edition ruleset for the series.
The first Kickstarter project from inXile Entertainment, Wasteland 2, raised more than $3 million last year in a campaign that originally sought just $900,000. Development on that project is ongoing.
Just as Kickstarter is no stranger to inXile, the crowdfunding site has also previously hosted another spiritual successor to Planescape: Torment. In September, Obsidian Entertainment (which is contributing to Wasteland 2 development) launched a campaign for Project Eternity, a computer RPG homage to Black Isle Studios RPGs including Icewind Dale and Planescape: Torment. That project was launched with a $1.1 million goal attached, and raised nearly $4 million by the time it wrapped up in October.