Introversion has earned $19m from Prison Architect
"We think that Prison Architect could be the biggest hit of the next 15 years at Introversion"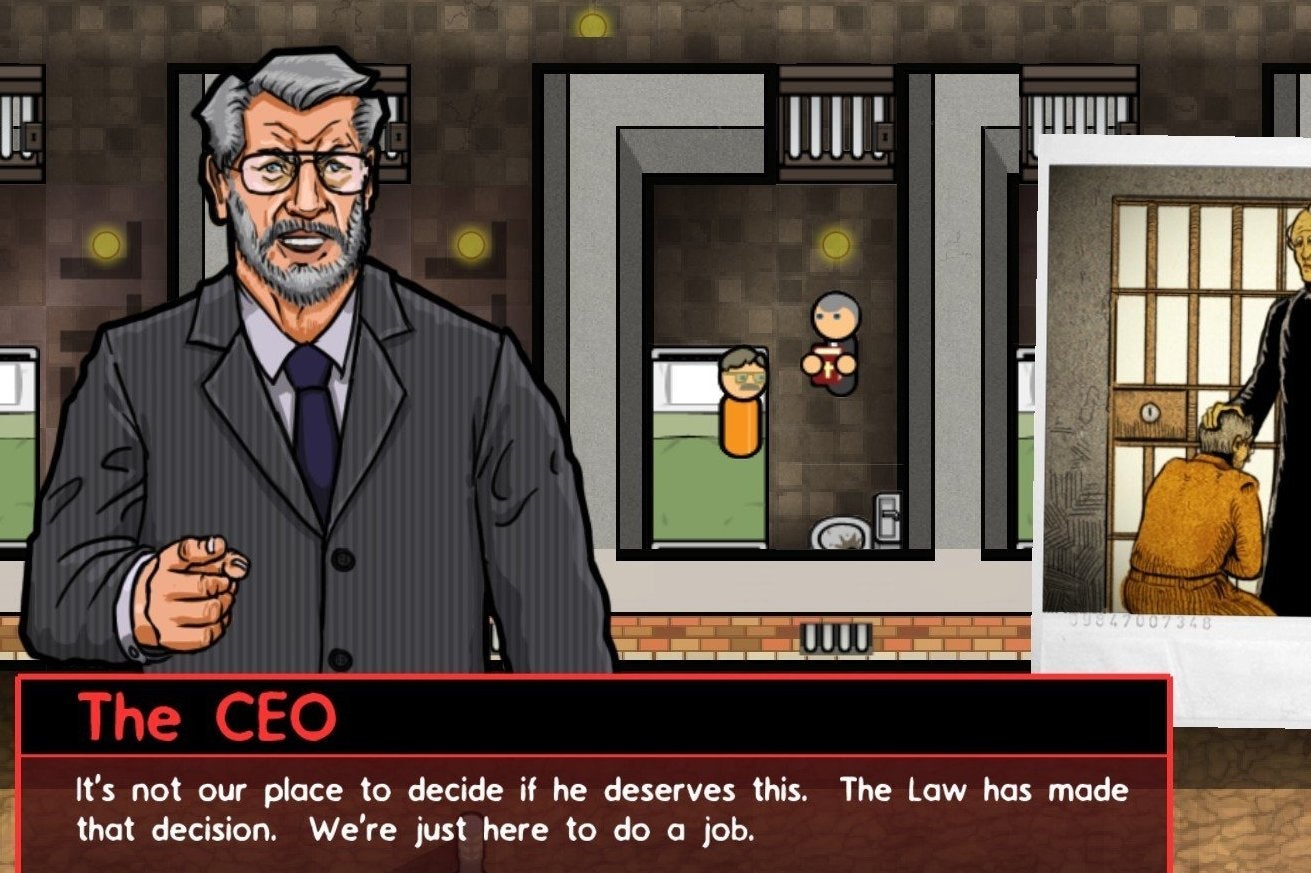 Introversion Software has now made $19 million from the still unreleased Prison Architect, one of that games that brought the paid alpha and early access models to wider attention.
The figure was revealed to Eurogamer by co-founder Mark Morris at EGX. Prison Architect has sold more than 1.25 million copies since it was first made available in September 2012.
It had earned $1 million by February of 2013, and it added another $8 million by November of that year. That was arguably the peak of Prison Architect's notoriety, but Introversion has sold at least 250,000 more units since January.
Introversion was founded in 2001, and managed to build success as a small independent developer in an era dominated by boxed retail games. By 2010, the company was on the brink of closing down. Prison Architect and the paid alpha model proved to be its salvation.
"We don't take anything for granted anymore," said co-founder Chris Delay. "After Defcon's launch we were in really rude health, really solid health, and within four years we were almost gone. You can blow your money very quickly in video games."
"The company is very, very healthy," Morris added. "Also, we think that Prison Architect could be the biggest hit of the next 15 years at Introversion, so we've been very prudent with what's happening with the resources that it's generating, because we know that we can never run out of money again now. Not because we've made so much, but because it would be criminally negligent if we ever had to go back cap in hand."
Introversion is committed to updating Prison Architect well beyond its October 6 release date, and, "almost certainly the whole of next year." However, Delay is already working on a new concept, and the company will grow over the course of next year to accommodate work on that project.