Prison Architect pre-orders hit $1m milestone
Business model working well for Introversion Software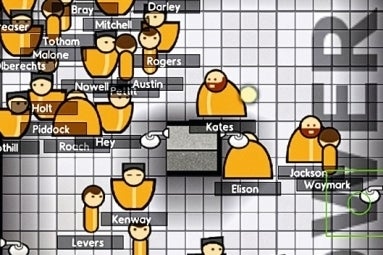 Introversion Software's Prison Architect has sold 30,333 pre-orders, raking in a cool $1,019,265 for the indie developer.
"What an incredible milestone! We are incredibly thankful to everyone who has joined us so far," tweeted Introversion.
The pre-orders are offered in different tiers, ranging from a $30 base pack (24,431 sold) to the pricier Shake it like a Polaroid Picture which has raised $6,500 with 13 sold. The top tier, Warden Norton I Presume? has already sold out. Depending on how much you pay you can get access to limited edition Game DVD and Soundtrack CDs, special items and art books.
"With [the paid-alpha] we think we have produced another potential business model that will work for indie developers," director Mark Morris told GamesIndustry International last October.
"That's why we're being so open about the sales numbers... [Other indies] want to know if this alpha structure, the Kickstarter inspired tiers, did we get the price points right?"
Introversion is based in the UK and is the home of Thomas Arundel, Morris and Chris Delay. It's other games include Uplink, DEFCON, Darwinia and Multiwinia and Prison Architect is available to play in alpha form now.