Prison Architect sells 1 million
Proper launch of alpha-funded jail sim set for 2015, mobile and console versions planned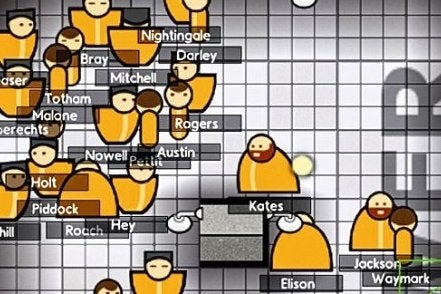 Introversion's Prison Architect has gone platinum and it's not even finished yet. The alpha-funded prison management sim has sold more than 1 million copies since the first version was publicly released in September of 2012, the developer has confirmed.
To mark the occasion, Introversion announced that the game would wrap up its alpha development and see a proper commercial launch sometime this year. However, that doesn't mean the company will wash its hands of the game; it just marks the release of Prison Architect 1.0. The team still plans to release monthly updates after the launch.
On top of that, the company is working on a mobile version of Prison Architect, and hopes to expand it to other platforms as well. Introversion has enlisted the help of John Cook at Bad Management LLP to secure a retail partner and publisher for a console version of the game at the Game Developers Conference in San Francisco in March.
"It's going to be better than Darwinia+, if that helps," Morris said of the potential console version of Prison Architect in the game's latest Alpha update video. The Xbox 360 version of the studio's Darwinia was a troubled project that nearly sunk the company.
Prison Architect was in the first wave of games included in Steam's Early Access program when it launched in March of 2013. Even at the time, Introversion co-founder Mark Morris was convinced that "selling alpha access is definitely the way forward for indie devs."