Insomniac Games hires Telltale lead writer
The Walking Dead: The Final Season scribe Mary Kenney starts at the Spider-Man studio in 2019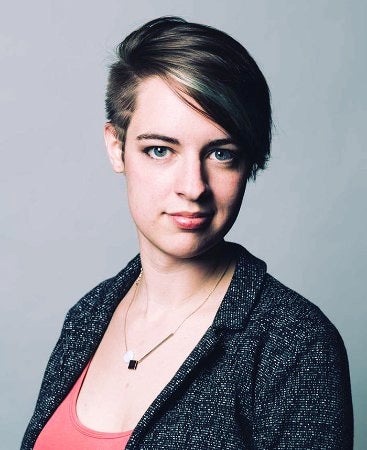 Another key employee from Telltale Games has managed to secure a new role, this time at Insomniac Games.
Mary Kenney announced via Twitter that she will be joining Insomniac in the New Year. She did not give details on what she would be working on, but given that the final DLC for Marvel's Spider-Man released this month, it's likely to be a new project.
Kenney was only at Telltale Games for 16 months, but rose to lead writer on episode two of The Walking Dead: The Final Season after contributing to the Batman: The Enemy Within series.
Acclaimed developer Telltale Games has collapsed over the past few months, starting with major layoffs of around 270 staff back in September. Since then, it has been revealed the studio is undergoing liquidation.
The company was still working on The Walking Dead: The Final Season, although this has since been picked up by Skybound Games -- the video games arm of the entertainment firm started by the IP's creator Robert Kirkman.
Skybound has said that "many" of the original team members from Telltale have been brought on board to finish the project -- although it appears lead writer Kenney is not one of them.
Kenney's appointment highlights that there are still ex-Telltale staff seeking new roles after the sudden devastation of their former employer - something emphasised by narrative designer Emily Grace Buck a few weeks ago.
Various industry members are still doing what they can to spread word of job opportunities via the Twitter hashtag #TelltaleJobs.
Buck offered an in-depth post-mortem on what happened at the studio at this year's Sweden Game Conference in October.
[CORRECTION]: This article originally credited Kenney as lead writer on The Walking Dead: The Final Season. She only served as lead writer for the second episode of the season.