Indian dev unveils FAU:G in the wake of government's PUBG Mobile ban
Ncore Games' new title will feature current Chinese-Indian border dispute as a setting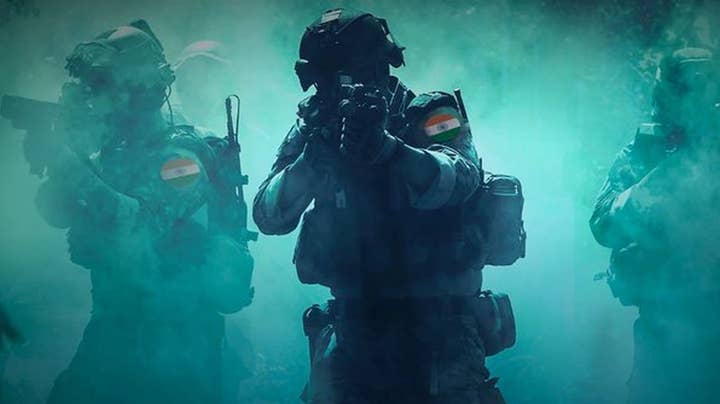 The Bangalore-based studio Ncore Games has announced a new title in the vein of PUBG Mobile, only a few days after Tencent's hit was blocked by the Indian government.
FAU:G -- which stands for "Fearless and United: Guards" -- was revealed this weekend, and will focus on India's military dealing with threats to national security.
A report from The Indian Express stated that some of the game's early content will be based on the fighting in the Galwan Valley -- an ongoing standoff between Chinese and Indian forces at the Himalayan border between the two countries, which has resulted in the deaths of at least 20 soldiers.
According to Ncore Games founder Vishal Gondal, 20% of FAU:G's revenue will be donated to a charitable foundation for India's military veterans.
The game's focus on the contemporary conflict with China is provocative given the circumstances in which FAU:G was announced. Last week, the Indian Ministry of Electronics and Information Technology banned 118 mobile apps, apparently due to their links to China.
The Ministry stated that the apps were "engaged in activities which [are] prejudicial to sovereignty and integrity of India, defence of India, security of state, and public order."
Among the banned apps were Tencent's PUBG Mobile and Arena of Valor, as well as NetEase titles like Knives Out and Marvel Super War. The Indian government banned 59 apps on similar grounds in June.
At the end of 2019, Sensor Tower's estimates suggested that India was PUBG Mobile's single biggest market for downloads -- 116 million, around 22% of all downloads on Google Play and the App Store. The ban has cleared a space in the Indian market for FAU:G, which was announced four days after Tencent's game was blocked.
It also arrives after India's prime minister, Narendra Modi, publicly called for more games created by Indian studios about "Indian culture and folk tales." Ncore Games Gondal aligned FAU:G with "Atmanirbhar Bharat" -- Modi's plan to make India a self-reliant nation.