Human Fall Flat developer opens Tenerife's first games studio
No Brakes' Sitara Shefta on the benefits for an island developer beyond just sun and ice cream (but also, there's sun and ice cream)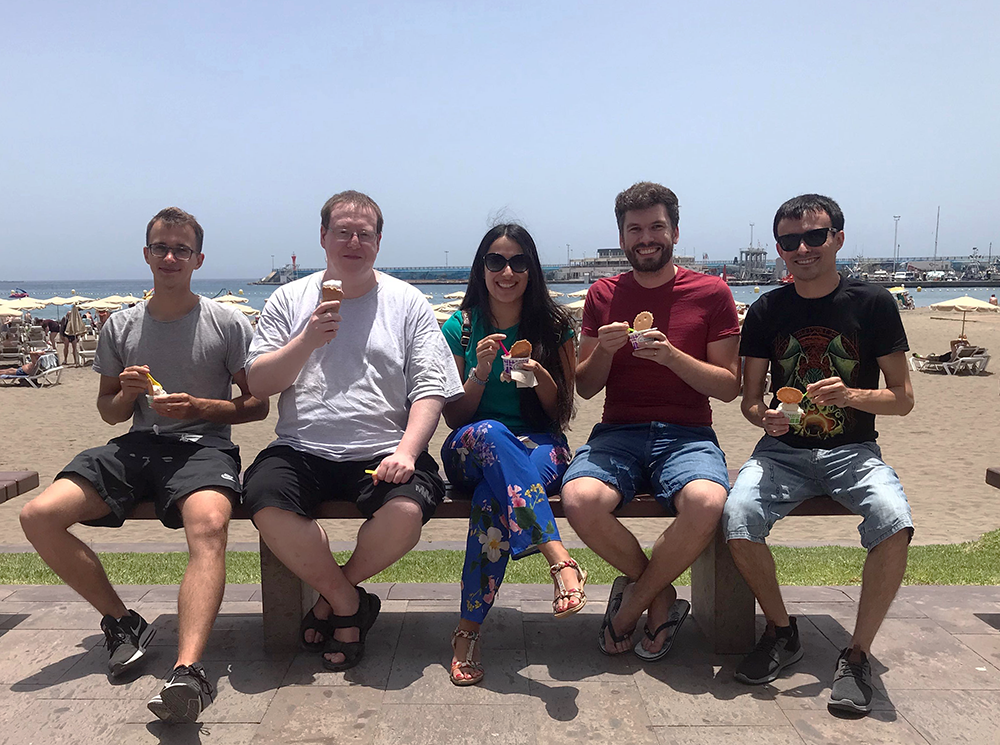 Indie developer No Brakes Games has just become the first PC and console games company to open a studio in Tenerife.
Following the huge success of physics-based puzzle platformer Human Fall Flat, founder and CEO Tomas Sakaluaskas has been able to establish a dedicated team and open a permanent studio -- and the group chose Spain's Canary Islands as its new home.
Beyond just a change of location, head of studio Sitara Shefta says it marks a new chapter for No Brakes Games.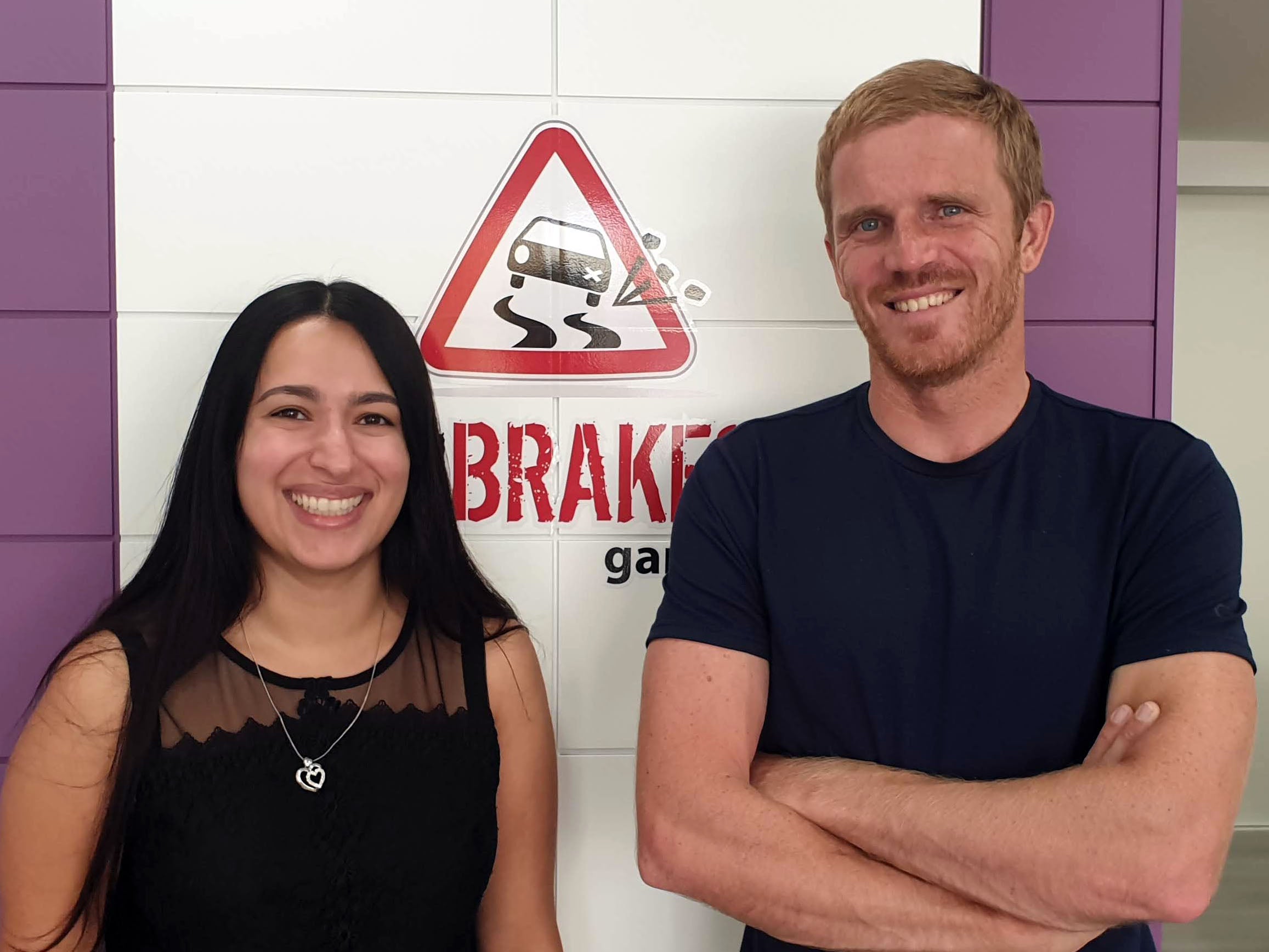 "Growing from one developer to a whole team of developers means that we have an opportunity to accomplish even greater success, as each of these people are talented in different disciplines -- meaning we can push the quality boundaries even further for our next game." The location itself is obviously appealing, long since established as one of the more popular holiday spots. But that doesn't necessarily make it conducive to work, so why is Tenerife a good fit for a games studio?
"Why not Tenerife?," Shefta counters. "There was an opportunity to establish a studio anywhere in the world, and ultimately Tenerife was chosen because it's somewhere that people can have a great quality of life. There's great weather, a variety of hobbies you can take up, and so many different cultures to experience on this island. There aren't too many places where you can make games in the day and surf in the evening.
"Having an office on the island means that, by the evening or weekend, you really can be 'on holiday' and enjoy some sunshine on the beach. Tenerife also has a large gaming community -- here you'll find events like TLP [Tenerife LAN Party] and gaming bars -- so it's great to see residents getting excited about the prospects we bring to the island."
"There aren't too many places where you can make games in the day and surf in the evening"
Shefta observes that being the first PC and console studio (there's a nearby mobile studio as well) established in Tenerife gives No Brakes a responsibility to engage with the local community. The team plans to work with the education sector and other organisations to share more about the opportunities in the games industry, and hopefully build up a hub of other developers on the island.
"But honestly," she adds, "it's just really sunny and we love ice cream."
The lack of an established developer community does highlight a potential problem for No Brakes -- hiring more staff. While studios in areas where other developers are prominent have a large pool of experienced talent to draw on when hiring, No Brakes will have to look overseas for any skilled recruits, or hope they can find untried talent nearby.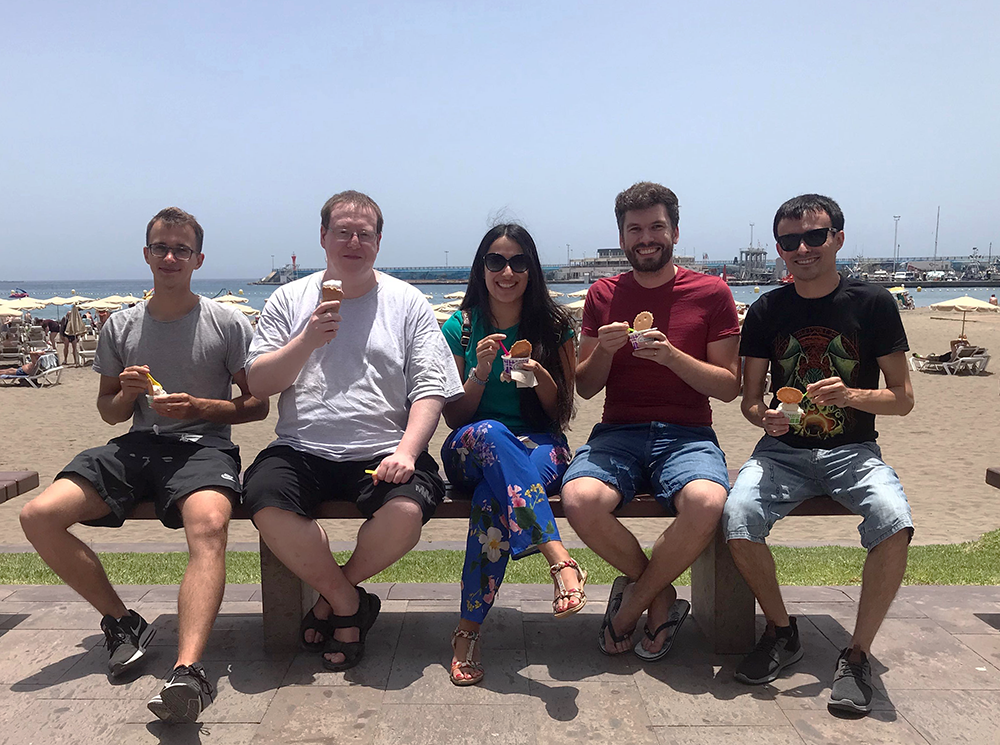 Shefta is confident hiring in Tenerife won't be any more difficult than it is elsewhere, and the ability to offer people "a different, more relaxed lifestyle as opposed to living the busy city life" could help the company attract a lot more talent.
"I don't think there are many studios which solely hire from one town or country anymore," she continued. "I've been fortunate enough to work with developers from all over the globe, and this has proven to me that you can build a great team anywhere. You can be working from an office in London with a team from all over Europe and beyond. But London is expensive, so why not do it somewhere else?
"I think the reason no-one has started a studio here before is because traditionally games studios pop up close by to where there are, or were, already other established studios. And this could be because there's an existing development community to hire from in that area. Realistically, I don't believe you need to do this -- it's good to be different and offer people another option."
"This is our opportunity to be the change we want to see in an industry known for crunch, redundancies and unfair work environments"
No Brakes currently has a small staff of five, but there's already four different nationalities on the team, and Shefta hopes to continue improving the diversity of the studio as it slowly expands.
"There are only a handful of women in leadership positions across development studios, and even less people of colour. Our players are from different cultures, religions, races and genders, and so our development teams should reflect this. I hope that in this position, I will be able to work with other minority groups to actively help tackle this issue, and long-term, by aiming to create a more inclusive work environment."
Setting up the office itself has actually been a team effort, with everyone getting involved in designing and renovating the office, ensuring it not only meets the team's needs, but also reflects their personalities.
For Shefta, who joined the company back in January, it's been an interesting experience. In most instances where you start a new job, there's an existing template -- the space has been set up, the team has been hired, and the culture is already defined. But with the new studio, No Brakes is very much starting from scratch.
"When you're doing that, there's no template, so you really need to take every little detail into consideration and think not just about the studio's immediate goals, but long term when it comes to creating budgets, roadmaps, and even having enough space for everyone to work in," she says.
"Setting up a new studio gives us the opportunity to be the change we want to see in the industry. The industry is known for developers suffering crunch, redundancies and unfair work environments -- the only way this changes is by people in leadership positions saying 'this isn't okay and games don't need to be made this way.' Our goal is to be a studio which creates fun and high quality games for our players, while maintaining a culture of trust, respect and work-life balance for our team."
No Brakes hopes to increase its headcount to nine by the end of next month, but it's keen not to grow too fast beyond that. As an indie, sustainability is obviously a priority, with Shefta emphasising the need to ensure it still has a role for each member of staff "not just on the current project, but the next one, and the next."
"We're keeping the team small, aiming for a headcount of 12, and long term we don't want to grow much beyond this," says Shefta. "Keeping it small means that every person really does make an impact on our games, because there's no politics or egos, just a bunch of developers who are passionate about creating cool content.
"We make sure to hire highly-skilled and versatile individuals. You don't need large teams to make great games, you just need great people."
No Brakes Games is continuing to work on Human Fall Flat, adding new content and trying to grow its community -- in part through The 97 Human Experiment, an initiative that gives streamers early access to updates and expansions for both feedback and exposure. But the team is already hard at work on a new title.
While Shefta can't say much about the next project, she assures that "we certainly have some crafty ideas in the works" and talks about the rapid prototyping process that the team hopes will find a fun, new central concept that can go beyond what Human Fall Flat has accomplished.
"Everyone is a designer at our studio and if an idea becomes a great prototype, we'll run with it. We've made key hires from AAA studios and indie studios, because we want to bring the best of both development worlds to our next game."