How Phoenix Games helps studios establish their next hit
Founder Klaas Kersting discusses the beauty of the free-to-play model, its challenges, and why it's not going anywhere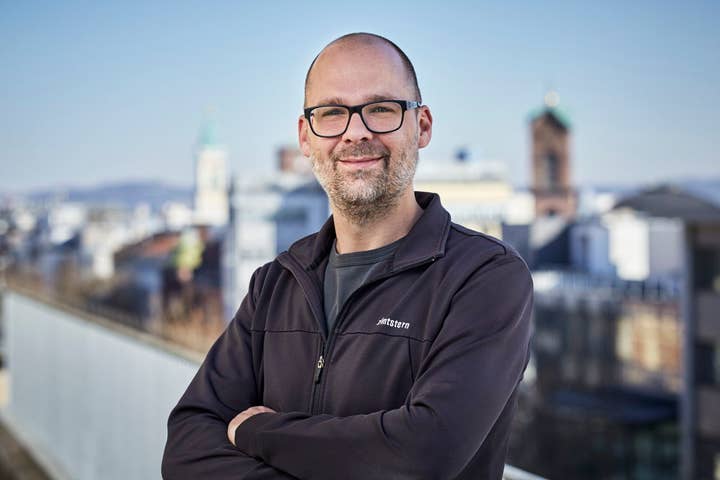 Since its inception in April 2019, Phoenix Games has not been idle.
The brainchild of serial games investor Klaas Kersting, who previously founded Flaregames and Gameforge, Phoenix Games acquired Well Played Games in May 2019, Promotion Software in January 2020, Studio Firefly in March 2020, and SmileyGamer in February 2021.
And just a few weeks ago, it secured investment from 11 mobile game founders, including the creators of Kolibri Games, Wooga, Bigpoint and Fingersoft. While the amount raised was not disclosed, the backing of established figures in the industry is worth all the money in the world in Kersting's eyes.
"Founders are like modern superheroes," he says. "They have the superpower of bending reality to their will, while everybody is telling them that it is not possible, that they should not be doing that, and that they should get a proper job. With the games market being as bullish as it is today, it's not really hard to raise funding or find money somewhere.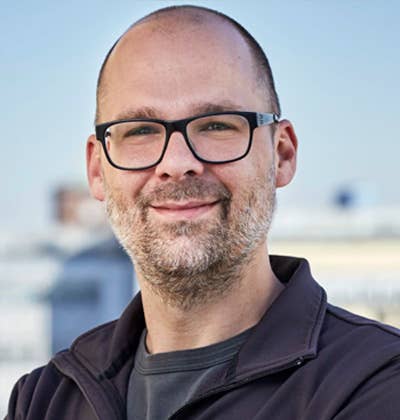 "What we really wanted to make sure is that we don't just raise money but get people behind our mission that we believe in [and] can contribute with expertise, best practices and failures that they had. All this support, insight, knowledge that you can get from such a group of people will just contribute such value, much more than just having money on your bank account."
The studios Phoenix Games acquired so far all have something in common: one or more evergreen titles that have met "limited success," Kersting says. For Well Played Games, it's Warhammer Combat Cards. Promotion Software's gaming label Sixteen Tons Entertainment is behind the Emergency franchise. SmileyGamer specialises in match-three titles such as the Christmas Sweeper series.
But past these initial successes, they each struggled with figuring out the next step. Enter Phoenix Games.
"They saw a bunch of the challenges that today's free-to-play market entails. It just gets so much more competitive by the day, so being able to build a great game is just not enough to be successful anymore -- not by far.
"There are so many disciplines that you need to be good at, to really make the most of what you have built, that it is close to impossible for an individual developer to achieve that. It's for sure not plannable -- and forecast ability obviously is something that most of those guys look for in a way or another."
"Being able to build a great game is just not enough to be successful anymore -- not by far"
Phoenix provides its developers with decades of experience, and helps them navigate what Kersting calls "the big levers of the free-to-play business model." Sixteen Tons Entertainment saw its revenue increase 45% year-on-year after being acquired by Phoenix.
When asked for examples of what Phoenix provides to its studios, Kersting mentions a machine learning-based UA algorithm, based on lifetime value forecasts and measures.
"That is something that would never pay off for an individual studio, but we have built this technology and we can apply it to every studio that we add to the Phoenix universe. And we have similar products for other angles where that really makes a difference in the overall performance.
"It is usually an immediate step up in performance, that then gives the studio more profitability and more buffer to do amazing things, because we obviously want to reinvest most of that money into new games, new great ideas. You can suddenly take a completely different risk profile and give the entrepreneurs more room to breathe and learn and grow their company. That ties back to the magic of empowering entrepreneurs to do amazing things."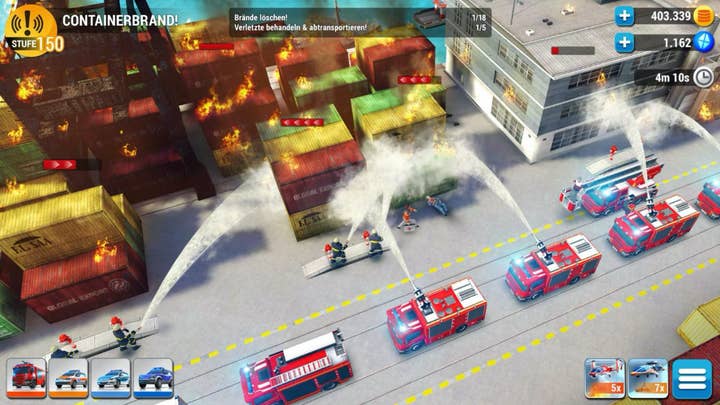 Phoenix Games focuses on free-to-play mobile studios for the time being, but Kersting says he sees the company as platform-agnostic.
"Whether it is mobile, PC, console, we don't really care that much because in the end it's the same mechanics. With regards to other models as addition to the free-to-play -- like subscriptions or ads -- we obviously are already [experimenting] with that, and particularly from the ads angle, a substantial part of our revenue is coming from there.
"As for entering the premium world... I don't really see it but I would never say never. If there was a really great studio with an amazing IP and we see a way we can really make something happen and help the founders be more successful, then they can totally see that. It's just much harder. Because for free-to-play mobile, I can clearly point to things where we can help any studio. For premium games, probably there are other companies out there that would be a more natural home. But there might be an exception to the rule."
"I'm not afraid of a shortage in creativity. What I'm more afraid of is that the market is turning more hostile towards small to mid-sized developers"
Kersting launched Phoenix Games with the ambition to solve an issue that small to midsize developers often have, which is getting capital individually. Two years down the line, he believes the investment landscape has changed.
"I think there definitely was an evolution. One thing that you can be sure of in the gaming market is that there is always an evolution. Gaming is as hot as ever. This little pandemic that is going on throughout the world definitely helped with that. And obviously the consolidation spree is intensifying, driven by higher valuations and a bunch of consolidators that just are there and are trying to enlarge their empire.
"We have a clear value proposition around how we can help the companies, why the companies are better off working in our ecosystem than doing it somewhere else, and so far it seems to work. And we are quite happy with the traction that we get and the things that we are currently working on, that hopefully will be ready to announce soon."
Consolidations are happening in every corner of the industry, not just mobile. Kersting admits it's an interesting challenge to try and find the right way to walk this line between business opportunities and letting independent creativity blossom.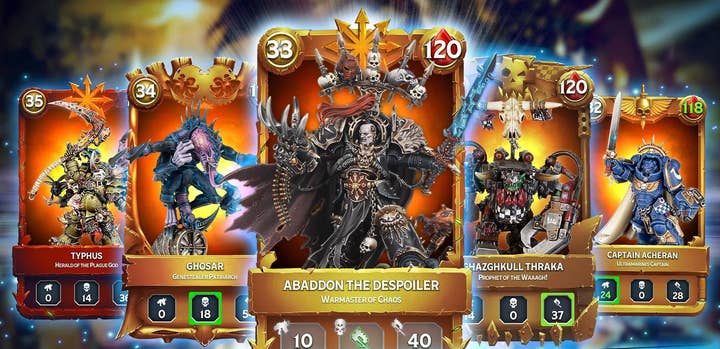 "It's hard to manage creativity with building an empire and enabling founders in those small pockets, in the end managing a flotilla of speed boats versus an aircraft carrier. It bears its own challenges. It will be interesting to see how that develops.
"I'm not afraid of a shortage in creativity because I see so much out there. What I'm more afraid of is that the market is turning more and more hostile towards the small to mid-sized developers and that is exactly what we are here to fix with Phoenix."
Because the chances of success are becoming smaller and smaller for studios in the free-to-play space. Kersting compares game development for them to the roll of a dice.
"The free-to-play model is superior in terms of the value proposition towards its users"
"The only thing that you know is that the next dice roll will be more expensive, and that you will need to roll a higher number -- and that is not the great combination if you look at that over time. If you don't have the financial power to have two missed rolls in a row, you are in severe trouble. And that obviously makes the world much more hostile for small to mid-size developers, while feeling the pressure from the top. It's the same that has happened to any entertainment industry ever and now that's happening to free-to-play games."
Between the backlash around microtransactions and the emergence of other models such as subscriptions, it could be that the free-to-play model evolves into something different in the future. But Kersting believes it's here to stay, with other models complementing it but not replacing it.
"I think the free-to-play model will keep evolving," he says. "If you think back a few years and the mobile ecosystem or even before that, in MMOs or browser-based games, free-to-play was always an ever-evolving system. The free-to-play model is superior in terms of the value proposition towards its users: you can play as much as you want and you pay when you want to. It keeps evolving in terms of what kind of monetisation mechanics there are, what kind of ecosystems are built, what can players spend money on -- or not spend money on -- what kind of monetisation is accepted in a community.
"I think subscriptions more than everything else -- at least on free-to-play mobile -- are a great addition on top of a free-to-play model, as is ad monetisation. I don't think that the free-to-play model is going anywhere. It's just constantly being refined around what users accept, what regulatory limits are set, and that is exactly how it will continue."
He points out that there's players for every niche in free-to-play mobile, which makes it such an attractive space. You just need to find them, and they need to find you.
"And that is probably the biggest challenge," he continues. "But whether it is a AAA-quality shooter, to a really dark looking indie adventure game, there will be players for you out there. There are so many different groups and demographics with different needs, wants, asks and expectations. And that is I think the beauty about this platform. Every small niche is that big that it can create multi million dollar hits.
"I think there are a lot of game companies to help and a lot of game founders to help. In the end we want to help those entrepreneurs enable better and cooler games, and make studios more successful. That is probably my mission until I die. But for the time being, it's a lot of fun, and we have a lot of things to do."