How PewDiePie and Skate inspired Ubisoft's Steep
"As an industry we need some fresh air"
In early 2014, UK retailer GAME was bombarded with requests from its customers to restock Skate 3.
The firm's buying team was perplexed - the game was almost four years old and was hardly a runaway success when it first launched in 2010. Nevertheless, GAME requested EA reprint the title and, a week later, Skate 3 was back in the Top 20.
A quick Google search and the mystery behind Skate 3's sudden surge in popularity is soon uncovered. YouTubers, in particularly PewDiePie, were posting up video series of themselves playing Skate 3 - abusing in-game glitches to perform spectacular falls. These videos were watched by tens of millions of people, who popped to their local retailer in an effort to make silly films of their own.
It was a phenomenon that the team at Ubisoft Annecy had paid close attention to when it came to pitching and creating its own outdoor extreme sports title: Steep.
"I must say that PewDiePie's series about Skate did influence me from day one."

Igor Manceau, Ubisoft Annecy
"YouTube and sharing videos, generally speaking, are an important trend, both in outdoor action sports and in gaming," observes Igor Manceau, Creative Director on Steep.
"Steep was designed to let players have fun by sharing content, by being silly, creative or super talented in their riding. I think the trend is really deep and strong. I must say that PewDiePie's series about Skate did influence me from day one, from a creative standpoint. You can play a game from A to Z following the content pushed to players by designers, but what we see is players actually doing fun and unexpected things in our games... using the game's systems to create awesome moments.
"For me, this is straightforward fun. I think player-generated narrative is extremely important, if not more important, than guiding a player with a traditional story-based narrative. As a development team, we learnt a lot from Twitch streamers and YouTubers, in terms of how they generally engage with our game."
Steep was a long time coming. Ubisoft Annecy has spent the last 15 years working as the associate studio for other Ubisoft outfits, primarily developing the multiplayer components for titles such as Splinter Cell, The Division, Watch Dogs, Ghost Recon and Assassin's Creed.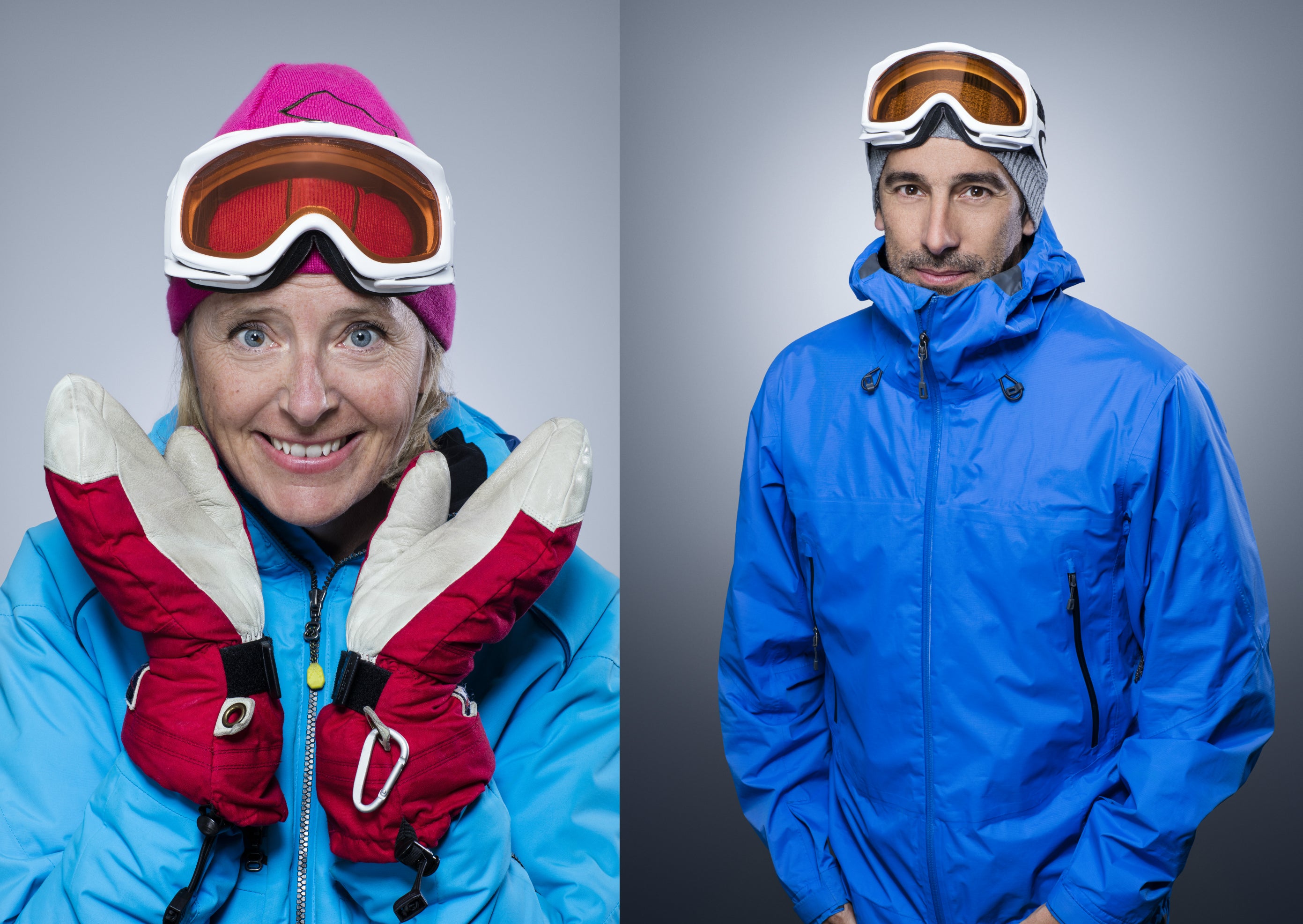 Being based in the French Alps and in one of the most popular extreme sports locations in the world, Ubisoft Annecy was desperate to create its own action sports title. However, senior management was wary over the idea. There hadn't been a breakout game in the genre for years, and its own Shaun White Snowboarding series had failed to attract a big enough audience.
Yet Annecy persisted, and during the development of Tom Clancy's Ghost Recon: Wildlands, it wondered if it had stumbled upon an idea that might just work. An open world, online extreme sports game that allows gamers to create their own videos and share them instantly.
Ubisoft's senior team finally said yes and not only that, they even felt the concept was strong enough to close its E3 press conference last year.
"It is true that we have been dreaming about this kind of game for a long time," says studio MD Rebecka Coutaz. "When we saw the technology that powers Ghost Recon Wildlands, we saw the opportunity to make the mountain our hero and to finally be able to create and develop a fresh and modern action sports game for the sharing generation."
She continues: "We have had the opportunity to contribute to many different games managed by Ubisoft, each one enriching our knowledge: the multiplayer on Splinter Cell, the online multiplayer on the Assassin's Creed series and, most recently, on Tom Clancy's the Division.
"We needed all these different kinds of development experiences to be able to create and develop Steep; the team needed to learn, to grow - in terms of size - and to include all different kinds of disciplines that are needed for a development like this."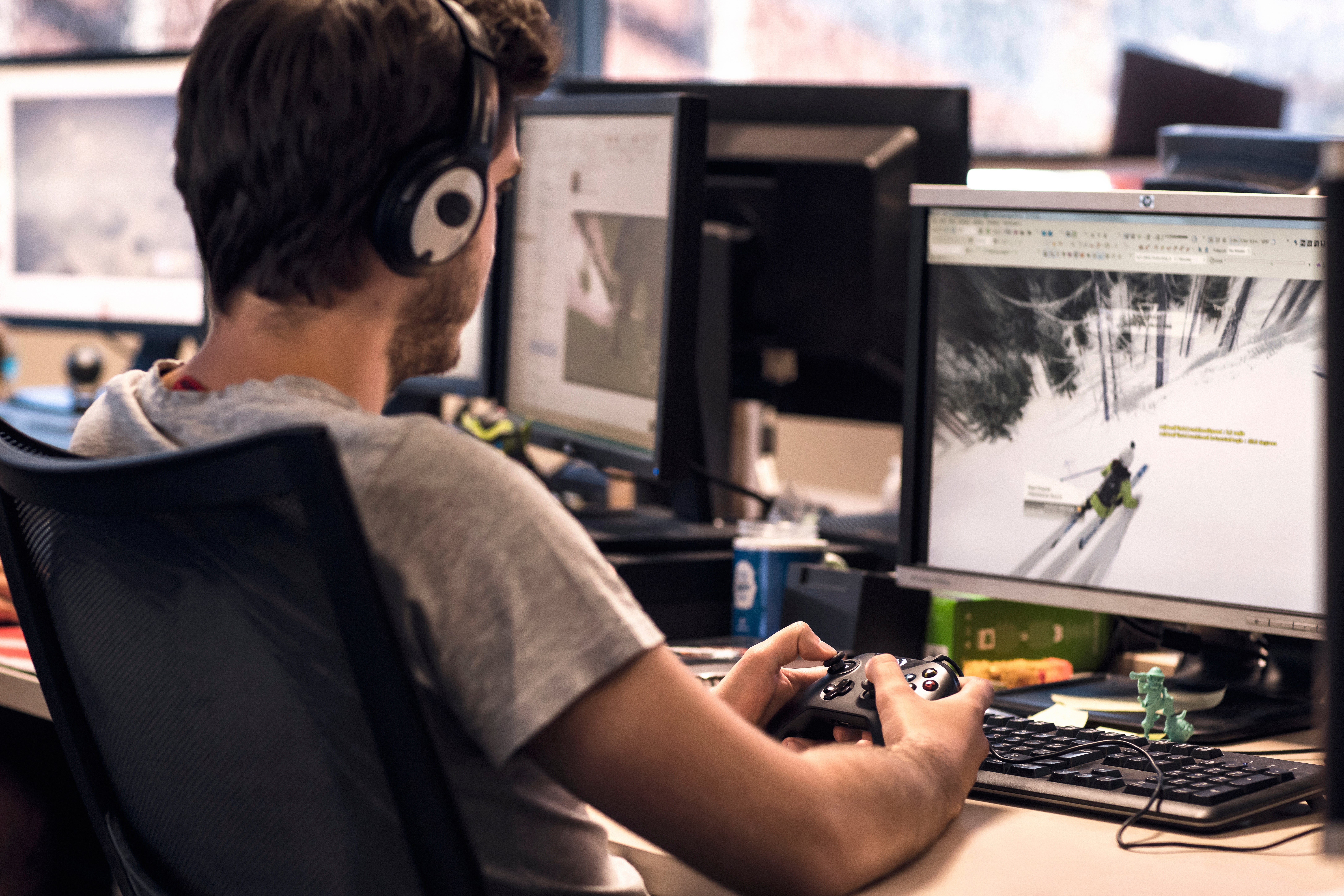 Indeed, Annecy had already developed robust online and matchmaking technology, and had experience working on major titles and alongside other studios (Ubisoft Montpellier and Kiev also contributed to the development of Steep). However, it still had to change itself significantly when creating its first lead project.
"We already have first-hand experience of managing a live game with the online multiplayer for Assassin's Creed," Coutaz says. "For Steep, we have put in place a Live Team here in the studio, which is working closely with our business teams in Europe and North America to ensure that our player experience is at its best. The Live team consists of production staff, community developers, brand managers and so on. We have also re-organised the development team, so that we can provide continuous updates to our community to improve the gaming experience. We were already a structured organic development team, as of release we are an organic community development team."
Annecy big advantage in creating Steep was its location.
"We can see the mountains from our studio windows," says Manceau.
"Every weekend we go ride or walk up them. Therefore, it's really easy for us to get references. We sometimes even take photos from the studio itself, because the lighting we see up over La Tournette or Mont Veyrier gives us a great example to work from. You couldn't be closer to our inspiration than that. When the team looked for sound references, our sound designers just went up the mountain to capture sounds directly from it. When we looked for athletes, for motion capture, we walked over to the French Ski federation to talk to the French team's coaches, and we were able to capture directly with some of the French team's best talent. We have pretty much every resource you could imagine just a few miles away. In addition, Annecy can be considered as the European base for the outdoor action sports industry, so, from very early on, we had the chance to learn from people who are actually embedded in the extreme sports industry."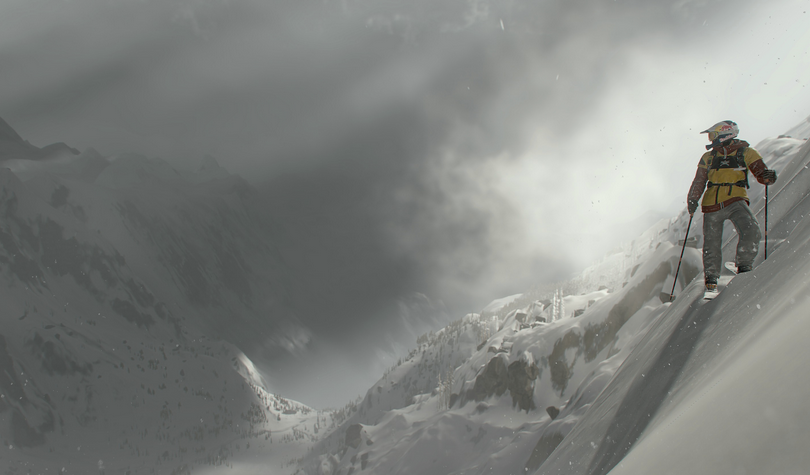 That doesn't mean Steep is a safe bet. It launched in December last year to decent reviews but it's too early to judge its commercial performance. Sales have been slow, but then so were sales of 2014's The Crew and 2015's Rainbow Six: Siege (two other service-based games from Ubisoft), and both of those have become big successes that are still being updated today. Nevertheless, Steep is in a genre that had been dormant for many years. A genre that even its usually open-minded management were reluctant to support.
"We think a bit of fresh air wouldn't hurt our industry," continues Manceau.
"Also, there are a few current trends that make us confident that it's the perfect timing for our industry to return to the genre. Outdoor sports are more popular than ever - and they've now found a medium through various YouTube channels to actually reach their audience. We also think this fresh, new audience are going to represent a new wave of console buyers. We're seeing younger players moving to console, who have migrated from other really open, social gaming experiences, such as Minecraft. This is an area that we concentrated on for Steep - looking to design features that fit with how this audience play with their friends in other similar games. Steep is designed from the ground up to cater for this kind of experience."
That is one of the nicer things about Steep. Ubisoft's Tommy Francois told us back in November that there is a desire within Ubisoft to create more games that weren't obsessed with shooting and killing, and he pointed to Steep as an example of that. This is a big budget open world project from Ubisoft without an AK47 in sight.
"Well, part of the pitch was to acknowledge that, as an industry, we need some fresh air," Manceau concludes. "We wanted to make sure younger audiences would be given the opportunity to join in the Steep experience on the console scene.
"As a creative person, I've very proud that we've managed to create something that's both beautiful and badass at the same time. My vision was to be able to create a game that offered the players a real social experience, which creates riding partnerships. Smiles and laughter was also a key desire, from a development perspective. We ensured that there's plenty of additional fun and silly elements to Steep - like making snow angels."