How Ghost Recon Phantoms influenced Ubisoft's Skull and Bones
Ubisoft Singapore details its community programme for Skull and Bones
Ubisoft's new piracy game was co-developed with fans from the very, very beginning.
The obvious comparison for Skull and Bones is with the piracy naval combat in Assassin's Creed: Black Flag. The new IP, revealed today at Ubisoft's E3 press conference, is a live multiplayer game, which sees gamers control their own pirate ship in the Indian Ocean. It's the latest in a series of live Ubisoft games, including The Division, Rainbow Six Siege, Steep and The Crew.
Francois Logeais, director of product and service at Ubisoft Singapore, informs GamesIndustry.biz that the game has been built heavily on the learnings of Ghost Recon Phantoms - the free-to-play title that was closed in 2016.
"At Ubisoft Singapore, we have a lot of experience of having a strong connection with the community via Ghost Recon Phantoms," he tells us. "It is exhilarating, and it is also something we want to do because we think there's a lot of power in giving players the tools to tell their own stories - rather than us doing it."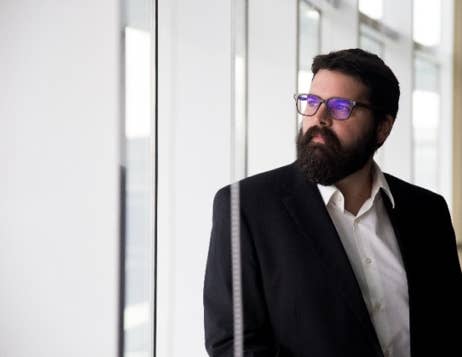 He continues: "Putting the community at the centre of everything we do, is paramount to how we succeed long-term.
"It has impacted so many of the tech decisions that we made. As a live game, trust will only come if you fulfill some basic needs. It is quality of service, the ability to iterate on the game quickly and improve it - leveraging the player's feedback - and this is why, for example, that we decided to build Skull and Bones with a dedicated game service infrastructure. For our place, for our game, it was simply the best possible choice."
The company also created a community programme called Keepers of the Code, where it invited naval game fans from around the word to help them with the project - including players of Assassin's Creed Black Flag.
"We had six of them visit us in a workshop in Singapore a few weeks ago," says Logeais.
"These guys have a voice with us just as the game went into production. They were actively influencing the game as we were building it."
"We strongly believe that this partnership with the community is key to making sure Skull and Bones will be here to stay long-term"
Ubisoft Singapore is inviting more people to join the Keepers of the Code, but says it will be limiting the numbers of people getting involved.
"It's not going to be infinite. There is a reasonable size we want to attract. But it will be a number of people we can be reasonably close to.
"It is a code, or a charter, exactly like you have on a pirate ship. What we do, or don't do, we do together. This kind of code evolves as the group evolves and the story evolves."
He adds: "We have been building Skull and Bones as a playground, which reacts to the player's individual and collective actions. The players are actually writing the stories along with us. We strongly believe that this partnership with the community, and making sure it plays an active role in the project, are key to making sure Skull and Bones will be here to stay long-term, and become a new and invaluable franchise for Ubisoft."
A pirate game where players get to craft their own story sounds almost identical to the concept that Rare is working on with Sea of Thieves. However, there are some key differences. This isn't a pirate crew game, as players will control their own ship and it is also a gritty experience, rather than the comical efforts of Sea of Thieves and Pirates of the Caribbean.
"Our tone is grittier," Logeais says. "It's about survival. When the pirates arrived in the Indian Ocean, it was because they were chased out of the Caribbean. So to them it was a matter of survival. And when they went there, unlike the fishbowl of the Caribbean, the Indian Ocean was a place where you had to reach the top of the food chain, or you were going to die. So it's quite gritty. It is about survival and becoming the kingpin of the pirates. It is more a mafia kind-of story."