How do you learn from failures that succeed? | This Week in Business
Lego Star Wars is a complicated build, ex-BioWare developers dispel the notion of BioWare Magic, and we sift through the chatter around Microsoft's Activision Blizzard deal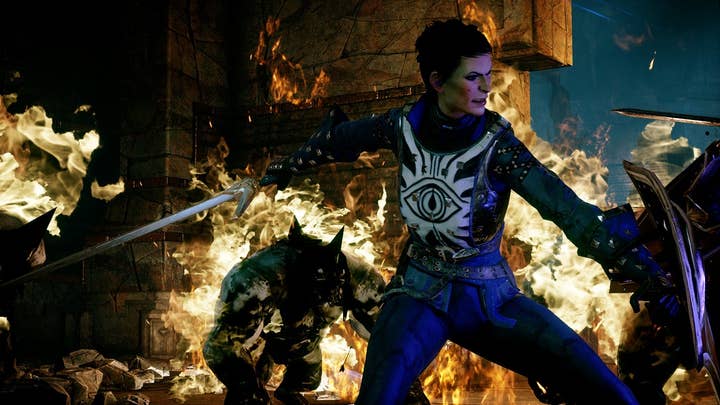 This Week in Business is our weekly recap column, a collection of stats and quotes from recent stories presented with a dash of opinion (sometimes more than a dash) and intended to shed light on various trends. Check back every Friday for a new entry.
Yesterday, Polygon published a report on crunch culture at Lego Star Wars developer TT Games. It's lengthy and well-researched, with plenty of details about how unpleasant working there could be.
It should also be sadly familiar to anyone who has read previous studio tell-alls, from the bullying bosses to the ways employees were pressured to work unreasonable hours to the studio's pledges to improve on crunch and subsequent backsliding into old patterns.
But there was one part of the story that really stood out for me.
QUOTE | "They say management told employees early on that The Skywalker Saga was supposed to mark changes in the company's working conditions, but it eventually grew into what many now refer to as TT Games' biggest project yet, with management coining the phrase 'strive for 85' to refer to the game's potential Metacritic score -- the company's highest Metacritic score at present is 83 for Lego Marvel Superheroes on PS4. This, they say, required staff to be in and out of overtime for years to achieve the company's ambitions." - An excerpt from Polygon's feature on TT Games.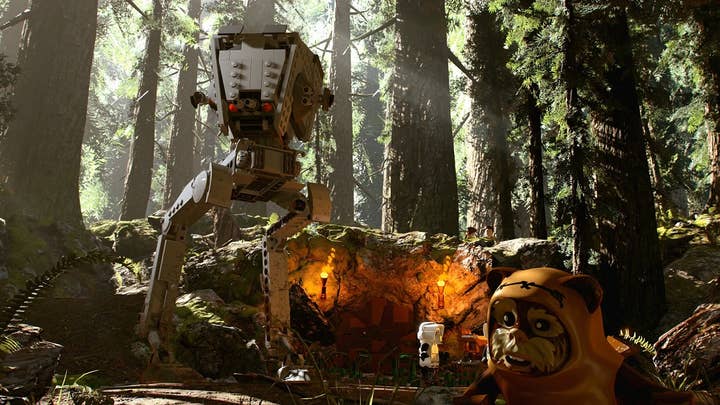 This is perhaps the biggest failure of management detailed in the piece. Having recognized a problem with the studio's penchant for crunch, TT Games pledged to cut down on that and improve working conditions for its developers. At the same time, it set a higher quality bar than ever before. These are not contradictory goals unless you believe crunch is necessary for quality, which is sadly not a terribly rare belief in the industry.
After all, some of the studios people think of as the most successful -- Naughty Dog, Rockstar, and Epic Games spring to mind -- are also among those most known for overworking staff to (and beyond) the point of burnout.
But this week also provided a reminder that dollars and cents and critical receptions aren't the only ways to judge success. And relying on those as the only metrics not only makes it easier for people to hide failures, but can actually make those failures worse by ensuring we don't learn anything from them.
QUOTE | "BioWare Magic is shit process. It's putting a name on something saying 'Don't worry, don't freak out because we know at a future date it's all going to get faster and it's all going to work out. But the reality is, that 'working out'... that's where crunch comes from. And that's where delayed games come from." - Former BioWare executive producer Mark Darrah, who worked at the studio from 1997 until last year, posted a YouTube video deeply critical of BioWare's development process earlier this week.
QUOTE | "After each project, we'd have this big show of post-mortems where we'd talk about what went wrong. We'd get our anger off our chests, vows would be made to change... and were then quietly filed away and ignored. Why? Because those projects were all, in the end, successes. You reward success, right? Lead a project where the processes were so bad you ended up having death crunch to the point where half the team left the company after ship? Well, did it sell well? It did? Yay! You're now a hero!! Clearly you did SOMETHING right! What's more, success meant those projects now became benchmarks. If it took X months to do Y then, it should now take X (or less! because this time we'll be somehow smarter!) to do it in this project. Never mind that X was only achieved through blood and sweat and tears." - A Twitter thread from Summerfall Studios co-founder and former BioWare senior designer and writer David Gaider, echoed Darrah's sentiments and expanded on them.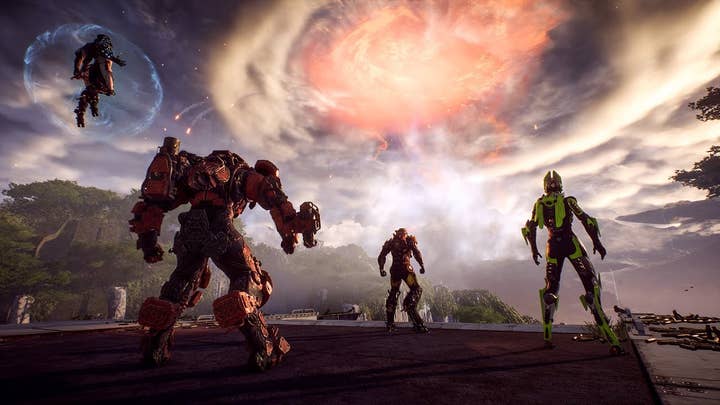 There's is an increasingly common phenomenon in games where veteran developers who have endured crunch throughout their careers -- and in some cases oversaw and perpetuated it -- have gained a bit of perspective, perhaps witnessed the human cost of it over time, and started speaking out against it.
QUOTE | "You can mentally put the rest of the world on hold, but the rest of the world can't necessarily be put on hold by you. I was so gung-ho about it. If you think someone will wait for you and tolerate you not being around... people move on." - Double Fine Productions founder Tim Schafer has realized the impact crunch has not just on developers but on the people around them.
QUOTE | "My health really declined, and I had to take care of myself, because it was, like, bad. And there were people who, y'know, collapsed, or had to go and check themselves in somewhere when one of these games were done. Or they got divorced. That's not okay, any of that. None of this is worth that." - In one of this column's most-cited quotes, former Naughty Dog creative director Amy Hennig talked about AAA development as an unwinnable arms race that "is destroying people."
QUOTE | "To this day, I still feel bad about that time, which has led to me disconnecting in many ways from the Lincoln studio and the team since 2011, apart from a few people I occasionally speak to on social media. Just another reason to continue to regret. Those good people were a huge part of my life." - Former Rockstar Lincoln studio head Mark Lloyd talks about his time running one of the more notorious crunch environments in the industry and how he's since advocated for others to leave the practice of crunch behind.
I'm always grateful when I see respected veteran developers behind ostensibly successful projects talk about the failures associated with them, to say the one thing is not worth the other, and to try to educate people and change the system for the benefit of those who come after them.
I'm also mindful that for every respected veteran like that, there are plenty of unknown developers who suffered the brunt of an abusive workplace, who burned out or left games entirely, whose participation in the industry led to shattered health, broken families, or worse.
But as much as I welcome these calls for change, I question how much impact they can have so long as we keep defining success and failure solely based on revenues and review scores.
The rest of the week in review
STAT | $68.7 billion - The purchase price -- in cash! -- Microsoft has agreed to pay to acquire Activision Blizzard .
QUOTE | "The deal is almost out of this world and will change the industry forever." - Kantan Games' Dr Serkan Toto reacts to Microsoft's acquisition deal for Activision Blizzard, one of numerous takes included in our analyst round-up.
QUOTE | "I think what affected the stock price more than that is pushing out Overwatch and Diablo." - Activision Blizzard CEO Bobby Kotick told GamesBeat the four-alarm dumpster fire that is the multiple government lawsuits for gender discrimination and the company's ham-fistedly inappropriate response to them really isn't that big a deal and had nothing to do with the decision to sell.
QUOTE | "Activision Blizzard's Workplace Problems Spurred $75 Billion Microsoft Deal" - A Wall Street Journal headline from the same day.
QUOTE | "Mr. Kotick has been eager to change the public narrative about the company, and in recent weeks has suggested Activision Blizzard make some kind of acquisition, including of gaming-trade publications like Kotaku and PC Gamer, according to people familiar with him." - The Wall Street Journal article includes this detail, which makes me wonder if Kotick thought a public narrative about him throwing around money to silence criticism from the press was really going to improve his situation.
QUOTE | "One of the great disappointments of my career is that other people came in and they came out with crappy alternatives. And they dumped all of these crappy alternatives in the market, and basically destroyed the market for what was a really cool future opportunity." - Another line from the GamesBeat interview, where Kotick talks bitterly about publishers salting the earth of the toys-to-life market by churning out way too much substandard content, not unlike Activision Blizzard itself destroyed the rhythm game market with a glut of Guitar Heroes, ruining the party for original Guitar Hero creator Harmonix and its Rock Band franchise. (Friendly reminder that 2009 saw the release of six different Guitar Hero games and spin-offs for home consoles.)
QUOTE | "Our vision is for a river of entertainment where the content and commerce flow freely, driving a renaissance across the entire industry to make games more inclusive and accessible to all." - In a conference call about the deal, Microsoft CEO Satya Nadella has a really unusual way of saying the company wants to use Game Pass to fundamentally reshape how people play games. (Personally I think that would be a bad thing for developers.)
QUOTE | "I think the one thing we can say is that wholesome as a label and as a movement is growing. It will continue to grow and that's really exciting. And we definitely will be overlapping into that space with some of the games that we will be publishing." - Paul Farley, one of the three designers on the original Grand Theft Auto, talks about his new indie publishing outfit Firestoke, which looks to publish wholesome, non-violent games.
QUOTE | "It is slightly different, and it's really grounded in some fundamental personal beliefs, too. So I think you're starting to see some of that, people bringing their whole self, their thoughts and opinions to the conversation as well. Because it's impacting the ethics of how people engage with games and money. And it's impacting the environment, which is definitely at a flashpoint right now." - GDC organizer Katie Stern talks about the "extreme passion" among blockchain gaming detractors and advocates as the convention released some results of its annual State of the Industry Survey.
STAT | $60.4 billion - The amount of consumer spending on games in the US last year, according to the NPD Group.
STAT | $290 million - The amount of consumer spending on games in South Africa last year, according to Games Industry Africa's State of the African Games Industry 2022 report.