2021 sets record for US games spending at $60.4bn | US Annual Report
Call of Duty: Vanguard was the best-selling title of the year, while the Nintendo Switch remains the top console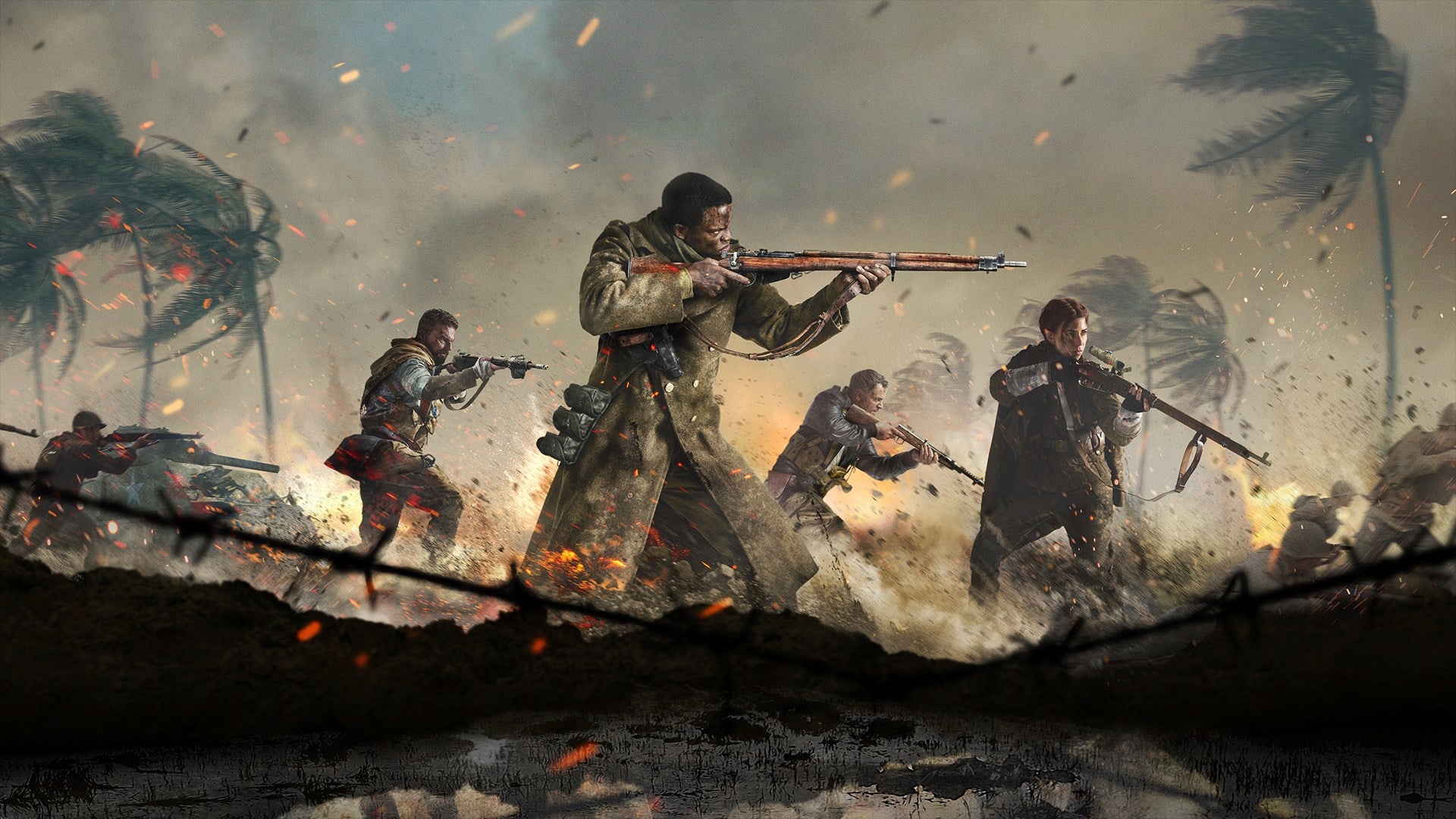 US games sales set a record in 2021, with total consumer spending reaching $60.4 billion. This represents an 8% increase year-over-year, according to tracking firm NPD's latest report.
Software comprised the majority of the year's revenue (85%), with game content spending reaching $51.7 billion in 2021. This included digital games, DLC, subscriptions across consoles, cloud, mobile, portable, PC and VR hardware. Software sales saw a growth of 7% compared to 2020.
Call of Duty: Vanguard was the best-selling game of 2021, followed by another CoD title, Black Ops: Cold War. This is the 13th year consecutively that the Call of Duty series tops the annual US charts. Madden NFL 22 came in at third for 2021.
Taking a look at exclusives, Marvel's Spider-Man: Miles Morales was the best-telling PlayStation title, Pokemon: Brilliant Diamond and Shining Pearl were number 1 on Nintendo platforms for the year, and Forza Horizon 5 was the top Microsoft exclusive throughout 2021.
Hardware sales saw more growth than software with console revenues reaching $6 billion last year, up 14% from $5.3 billion in 2020. The Nintendo Switch lead the year in unit and dollar sales at the best-selling console of the year.
Consumer spending on game accessories also increase 2% in 2021, for a total of $2.7 billion. Sony's White DualSense Wireless Controller was the best-selling gamepad throughout the year.
The NPD report also highlighted the best sellers of December 2021, with Call of Duty: Vanguard taking the top spot, followed by Halo Infinite and Pokemon: Brilliant Diamond/Shining Pearl. Consumer spending saw a decline of 1% compared to 2020 as it reached $7.4 billion during the month.
Hardware sales in December was down 3% to $1.32 billion as the Nintendo Switch was also the best-selling platform of December.
Here's the 2021 top 20 games (physical and digital) ranked on dollar sales, data courtesy of NPD:
| Position | Title |
| --- | --- |
| 1 | Call of Duty: Vanguard (Activision Blizzard) |
| 2 | Call of Duty: Black Ops: Cold War (Activision Blizzard) |
| 3 | Madden NFL 22 (EA) |
| 4 | Pokemon: Brilliant Diamond/Shining Pearl* (Nintendo) |
| 5 | Battlefield 2042 (EA) |
| 6 | Marvel's Spider-Man: Miles Morales (Sony) |
| 7 | Mario Kart 8* (Nintendo) |
| 8 | Resident Evil: Village (Capcom) |
| 9 | MLB: The Show 21^ (Sony) |
| 10 | Super Mario 3D World* (Nintendo) |
| 11 | Far Cry 6 (Ubisoft) |
| 12 | FIFA 22 (EA) |
| 13 | Minecraft (Microsoft) |
| 14 | Animal Crossing: New Horizons* (Nintendo) |
| 15 | NBA 2K22* (2K) |
| 16 | Assassin's Creed: Valhalla (Ubisoft) |
| 17 | Super Smash Bros. Ultimate* (Nintendo)* |
| 18 | Back 4 Blood (Warner Bros) |
| 19 | Mortal Kombat 11 (Warner Bros) |
| 20 | Forza Horizon 5 (Microsoft) |
* Digital sales not included
^ Xbox Digital sales not included