Hirai: PS4 can earn more profit than PS2
Sony CEO claims that new console is "likely" to outperform its hugely popular antecedent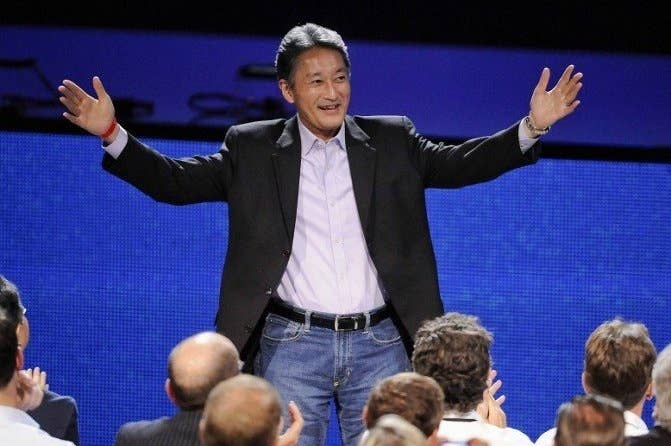 Sony CEO Kaz Hirai chose to accentuate the positive at a recent corporate strategy meeting, backing the PlayStation 4 to earn more profits than the PlayStation 2.
At a time when Sony is losing money at a rate that is alarming investors, the PlayStation 2 era looks like a golden age. At a corporate strategy meeting today - attended by Impress Watch - CEO Kaz Hirai claimed that the PlayStation 4 could be even more fruitful for the company.
"It is likely that PS4 will become the platform which exceeds the profits earned with PS2," he said, according to Eurogamer. Hirai also stressed the importance of both unit sales and PlayStation Network services in achieving that goal.
The PS4 has sold more than 7 million units worldwide since it launched last year, but the PS2 was the best-selling console of all time, shifting around 155 million units in a 12-year lifecycle.
It seems unlikely that the PS4 will top that record, but the online aspects of the console have allowed Sony to unlock revenue streams that simply didn't exist when the PS2 launched in 2000.
The larger question is what will happen to Sony as a whole between now and the end of the PS4's useful life. Sony Corp. lost $1.24 billion last year, with many of its core businesses struggling to find stability after periods of upheaval.
Sony expects further losses (around $500 million) next year, and it may have to endure further pressure to break up the company, just as it did in May last year.