Has Dbrand done enough to withstand further legal action from Sony?
Legal experts discuss Dbrand's new PS5 plate design, and further action Sony may take in response to the design overhaul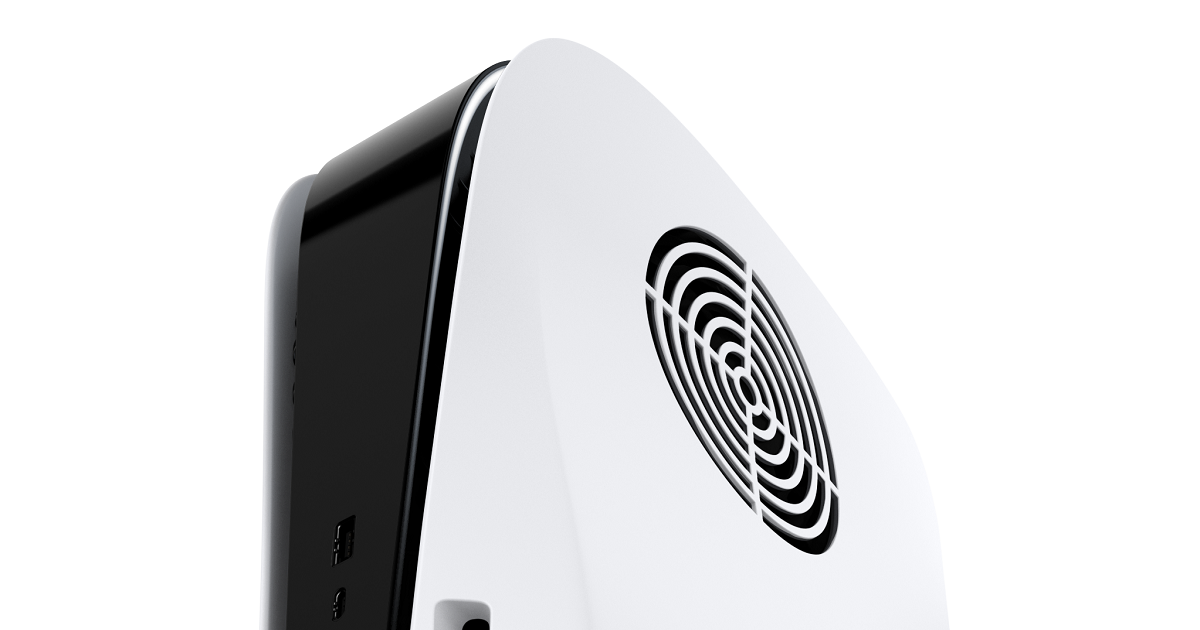 This week, Canadian peripherals manufacturer Dbrand shared a cease-and-desist letter Sony sent it for creating and selling third-party faceplates for the PS5.
Dbrand launched Darkplates -- a black alternative to the white faceplate that comes with the PS5 as standard -- back in February. When launching the product, Dbrand seemed confident about the legal footing of the product, going as far as to caption a portion of the announcement "Sue us, Sony."
The letter from Sony, which was not dated, accuses the firm of counterfeiting, trademark infringement, and other offenses due to the similarities between its own PS5 plate design and the design used by Dbrand.
It also requested that Dbrand "promptly and permanently cease" all marketing and sales of its products using that design, which belongs to Sony under a design patent.
Dbrand removed the products from sale as requested, and within 24 hours, had unveiled another line of faceplates for the console, this time with a more distinctive design which the company also claimed makes it safe from further legal threats.
However, there's no guarantee that the design overhaul will keep Sony's legal team at bay.
Richard Hoeg of The Hoeg Law Firm notes the short window of time between Dbrand pulling the original Darkplates from sale and unveiling their new design, suggesting that the revised accessory has been in production for quite a while.
"Despite its oppositional marketing stance, Dbrand is a business, and one that had good counsel enough to know that if Sony put forth a formal design patent, they were really begging for issues if they proceeded as they had been," Hoeg says.
"It also doesn't appear to be the case that Sony was overly aggressive, at least in respect of pursuing litigation. Despite the earlier headlines in some outlets, Dbrand's official position is that the cease-and-desist letter came in months ago, and it's self-evident that during that time Sony didn't pursue formal legal action," he adds.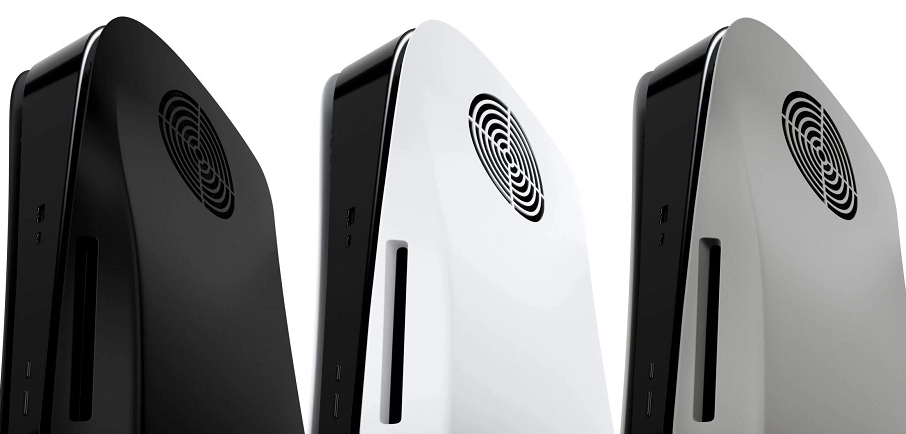 Brian Sommer of Immix Law draws particular attention to one of the trademark concerns from Sony -- Dbrand's use of the PlayStation logo in some of its designs. He explains that a fundamental test under US Law (though Dbrand is a Canadian company) when evaluating a trademark dispute is if a particular image, logo or marking would cause consumers to question the origin.
For example, a product bearing the PlayStation logo could lead buyers to believe Sony is affiliated with Dbrand's products. Dbrand has also used icons that are synonymous with the PlayStation brand -- variations of the recognisable "X" and "O" controller buttons.
"These are universal symbols available for use in the public domain, so they are of fair use by all," Sommer explains. "However, when these symbols are used and arranged as a derivative play on the PlayStation shapes' registered trademark and then placed on a PS5 accessory product that is not authorised for sale by Sony, I believe a reasonable consumer could be misled that the source of faceplate was manufactured, authorised, licensed and/or approved by Sony.
"This is what trademark laws intend to prevent -- misleading the source of a product or service."
Pete Lewin, senior associate at Wiggin LLP, notes the demand for consumers wanting to personalise their devices, and points to Xbox Design Lab as a prime example of such.
"If first parties aren't providing easily accessible official options, third parties will inevitably try to fill the gap," he says. "The legality of those third party alternatives is hugely fact-specific though and will depend on a number of factors, including their physical appearance and functionality, how they are being marketed and sold, and what brand protections the hardware manufacturer has itself."
"If first parties aren't providing easily accessible official options, third parties will inevitably try to fill the gap"

Pete Lewin, Wiggin LLP
Eric Perrot, partner at Gerben Law Firm, says that Dbrand -- or indeed any customisation company -- isn't doing itself any favours by insulting or provoking the manufacturer of the product that it is making peripherals for.
"While I can't speak for Sony, no company wants to go after someone making items that are compatible with their products. The creators and buyers are usually big supporters of the underlying product, and going after those niche fans isn't what a company wants to spend their time on," he says. "However, Sony was very clearly put on notice of Dbrand's plans and I don't know if Sony would have needed to address this if they weren't very, very publicly called out."
Perrot also notes that it's likely that Dbrand consulted with an IP lawyer from the very start of this exchange with Sony, considering the former has also filed trademark applications and design patents in the past. The question that remains is whether Dbrand's new design is as "lawyer-proof" as the company implies.
Hoeg thinks so: "The new design itself, to my eye, does do enough to distinguish itself from the Sony original (that is now officially patented), but it's important to note that reasonable minds can differ on that assessment, and further that if a court deems changes to a design to be immaterial (or insignificant enough that the two versions are effectively the same), it could still be infringement.
"I personally believe that the cutting down of the sharp edges and related reduction in size and change in profile are likely to be sufficient, but Sony's lawyers could have different ideas (and would be diving deep into legal research regarding the same if they were interested in pursuing a litigation course)."
Sommer agrees, also highlighting several key visual differences between Sony's stock plates and Dbrand's new product that will give it an edge in any legal comparison.
"The new design itself does enough to distinguish itself from the Sony original, but reasonable minds can differ on that assessment"

Richard Hoeg, The Hoeg Law Firm
"Assuming no other provisional design patent application has been filed by Sony (or other third-party) related to the version 2.0 faceplate design features, my opinion is that Dbrand's version 2.0 faceplate design would withstand a design patent infringement claim by Sony," he says. "The radius lines, colorways offered, LED light strips and louvers are a unique combination of novel design and utility features that are distinct from Sony's patented design."
Perrot notes that while the new design may be different enough to withstand a comparison, Sony would then look at Dbrand's packaging or marketing to consider whether the company is leading consumers to believe that their products are licensed or approved by Sony.
"If Dbrand stays away from Sony's logos and doesn't use the name, that will help lower the risk but it would really depend on the final products," he says.
The ball is effectively back in Sony's court -- Dbrand has taken the actions requested in the initial cease-and-desist, and has altered its product line to not conflict with official PlayStation designs and branding.
Hoeg thinks that Sony is likely satisfied with this outcome, as the new design doesn't feature any PlayStation logos or iconography, or the same "swooping design".
"That's basically all of what they asked for in their cease-and-desist letter. I would expect that to be the end of this, but...you never know when Dbrand might be looking for another marketing opportunity by poking the Sony bear," he adds.
Sommer notes that attorney fees can be awarded to the prevailing party in any case at the court's discretion, and that in some instances, the fees accrued can outpace the underlying damages sought.
"Given Dbrand's brazenness against Sony, I would certainly expect that if Sony sued and prevailed under US trademark or patent infringement law, Sony would make a compelling argument for an award of attorney fees," he says.
Meanwhile, Lewin thinks that while Dbrand's redesign is an interesting move, it is unlikely to address all of Sony's complaints.
"Even if Dbrand can navigate the design rights issue by modifying the shape (which Sony will likely contest), it will still likely face issues around trade marks and 'passing off' amongst others," Lewin says.